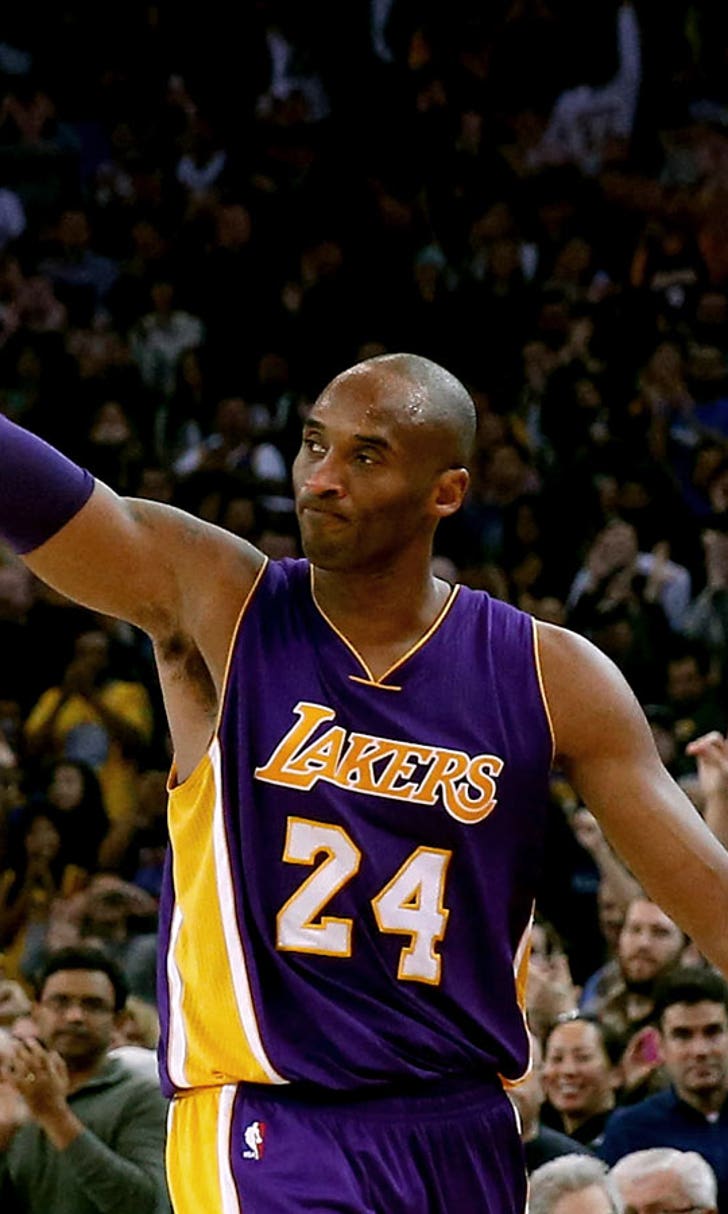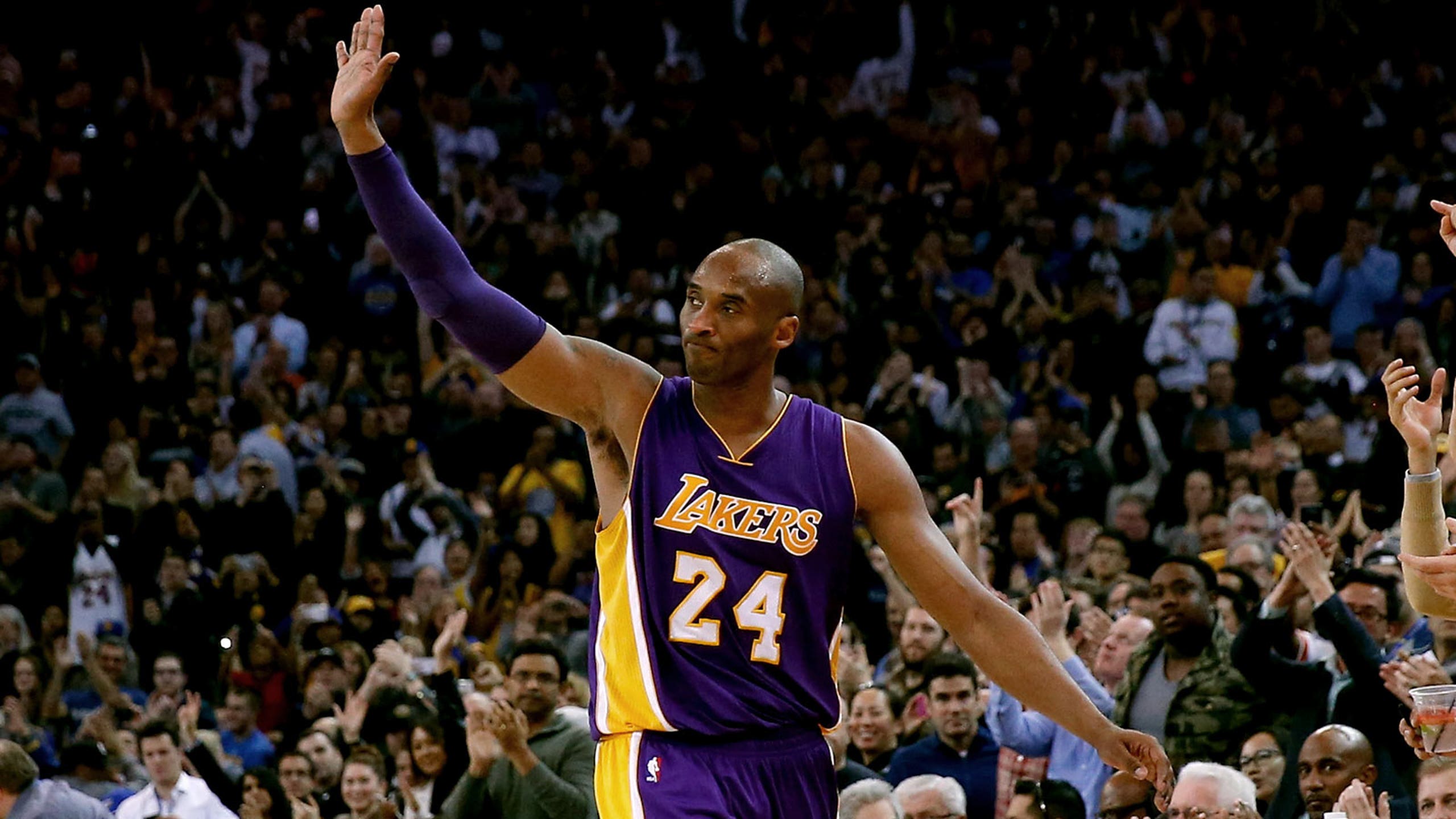 Jerry West honors Kobe Bryant: 'I was right; the Lakers were right'
BY Andrew Lynch • January 15, 2016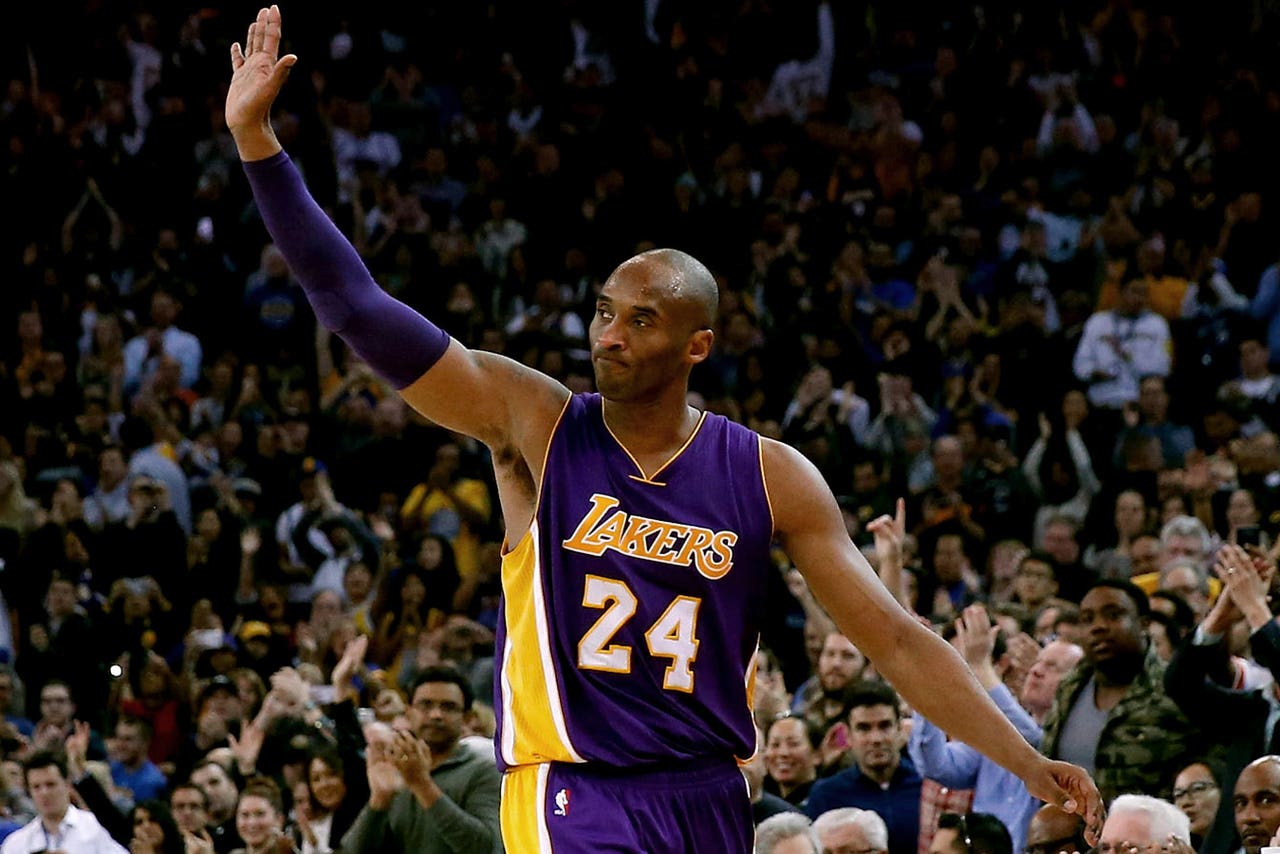 Before Kobe Bryant took the floor at Oracle Arena for the final time in his career, he heard from a current member of the Warriors organization who has a long history with both the Black Mamba and the Los Angeles Lakers.
NBA legend Jerry West, who's currently an executive with Golden State, paid tribute to Bryant in a video played in the arena that had the Lakers guard captivated — and which will probably leave you a little misty-eyed about the prospect of the NBA losing Kobe:
20 years ago, that's a long time ago, I had an opportunity to meet a 17-year-old kid who had the dream to be one of the greatest players of all-time. I saw something really special in you, and it didn't have to do so much with your enormous skill at 17 years of age. You could almost feel this incredible determination and desire to compete and excel. 20 years later, I look back — I was right, the Lakers were right. And I see this incredible basketball player, with a resume that's almost second to none.

It's a sad night, but a very special night to have the chance to honor someone who has earned the respect of not only Lakers fans, but fans throughout the world and particularly in all the NBA arenas. You've been an unbelievably special player. Five NBA championships. Scoring championships. All-Star games. Even though that people look at this and say what an amazing player you are, I'm not so sure that they understand the enormous desire and this incredible fuel that drove you to be the person that you became.

There are millions of kids throughout the world that you have inspired to be another Kobe Bryant. But tonight is our chance to say goodbye to this incredible player who has changed the landscape of the NBA. From all of us at the Golden State Warriors organization, and for all the fans in the Bay Area, I want to wish you the very best going forward.
West also spoke with media before the game, calling Bryant "simply one of the greatest players who ever played the game."
"He was fixated in not having a career. He was fixated on having an incredible career," West said in a pregame news conference, recalling the first workout Bryant went through 20 years ago at age 17.
"For someone that age, it was remarkable the skill, the love that he had for the game and the desire to excel. The one thing that was very evident to me right away, this was a player at 17 years old I had never seen someone with the skill that he had."
West, who himself famously played for the Lakers from 1960 until 1974 and won an NBA title with the 1971-72 squad, has previously called Bryant the greatest Laker ever. Of course, West was also the Lakers' general manager in 1996, when the team traded Vlade Divac to the Charlotte Hornets for the rights to the 13th pick in the NBA Draft. It's a move that almost didn't happen due to Divac's reluctance to leave Los Angeles. But once everything worked out, the Lakers were able to select the 17-year-old Bryant. A few days later, West had acquired Shaquille O'Neal, setting the stage for multiple Lakers titles.
Almost two decades later, Bryant was content with the pageantry of the night rather than rings.
"It's really cool. This has been 20 years coming," Bryant said after the game. "It's fun to go to these arenas for the last time and be able to soak it all in and really appreciate the arenas and appreciate the fans and the players from a different perspective versus having blinders on and really just focusing on one thing."
Current Warriors interim coach and former Bryant teammate Luke Walton, meanwhile, shared a story that sheds Bryant in a more familiar, competitive light:
"He was incredible. I've never, still to this day, ever seen anyone play through the stuff that he's played through. Early on in my career, I would think, `OK, well he's not going to be out there tonight and we have to step up and then after a while you just learn that he's playing no matter what unless someone takes him off the court," Walton recalled. "There was a game he couldn't even lift his right shoulder up above his head to shoot the ball so he started shooting it left-handed and finally that's when Phil (Jackson) pulled him out.
"That kind of hurt a little bit that he thought him shooting left-handed 3-pointers was more effective than passing me the ball. That's what made him such a great player."
Although West, like Walton, is a member of the Warriors now, the link between the literal NBA icon and Bryant will forever resonate. When Golden State fans chanted, "KO-BE, KO-BE, KO-BE," in the fourth quarter, urging Lakers coach Byron Scott to sub Bryant back in for one last time, you have to wonder if West's voice joined the crowd.
"He has left a legacy throughout the world. Millions of people love this guy, and millions of people will miss what he was able to accomplish in his career," West said. "He's left a lot of big footprints there. I don't see anyone there who's going to be able to step in those footprints."
---
---