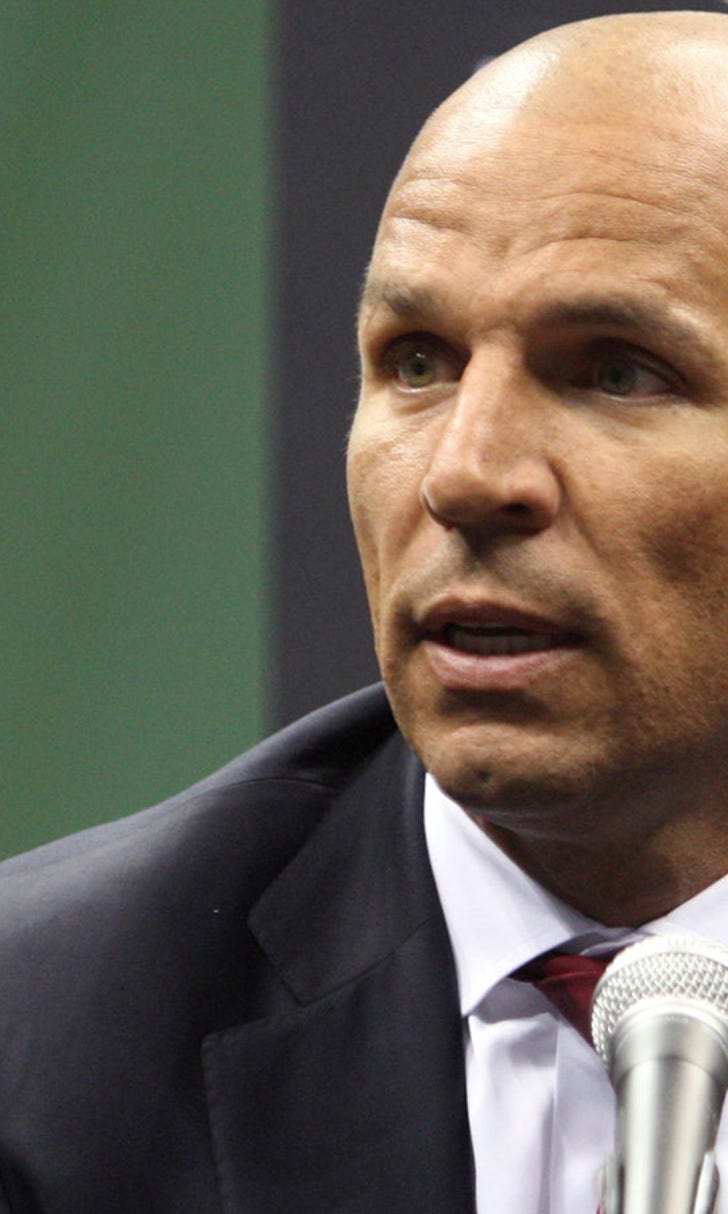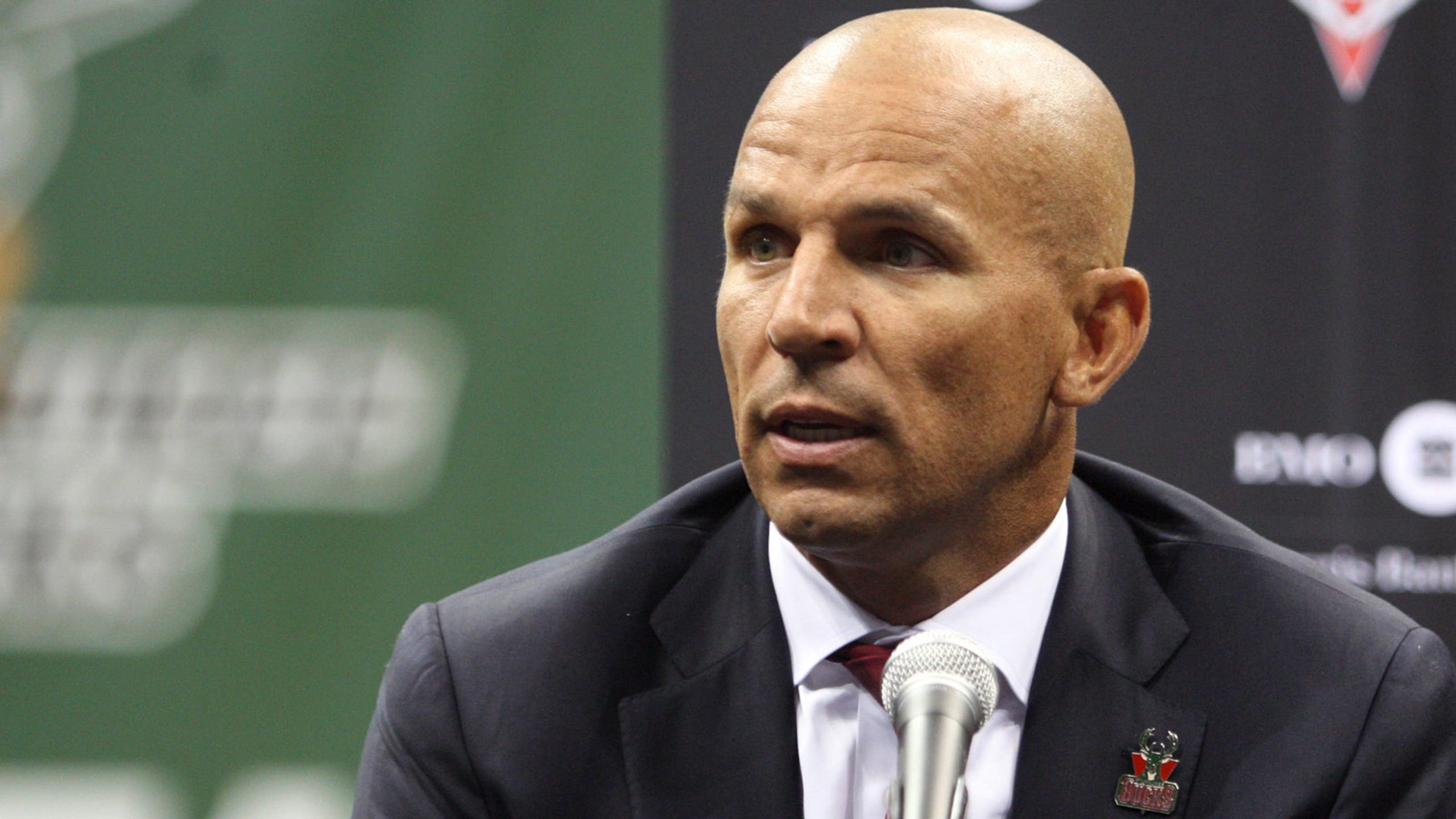 Jason Kidd still has a stake in the Nets
BY foxsports • June 11, 2015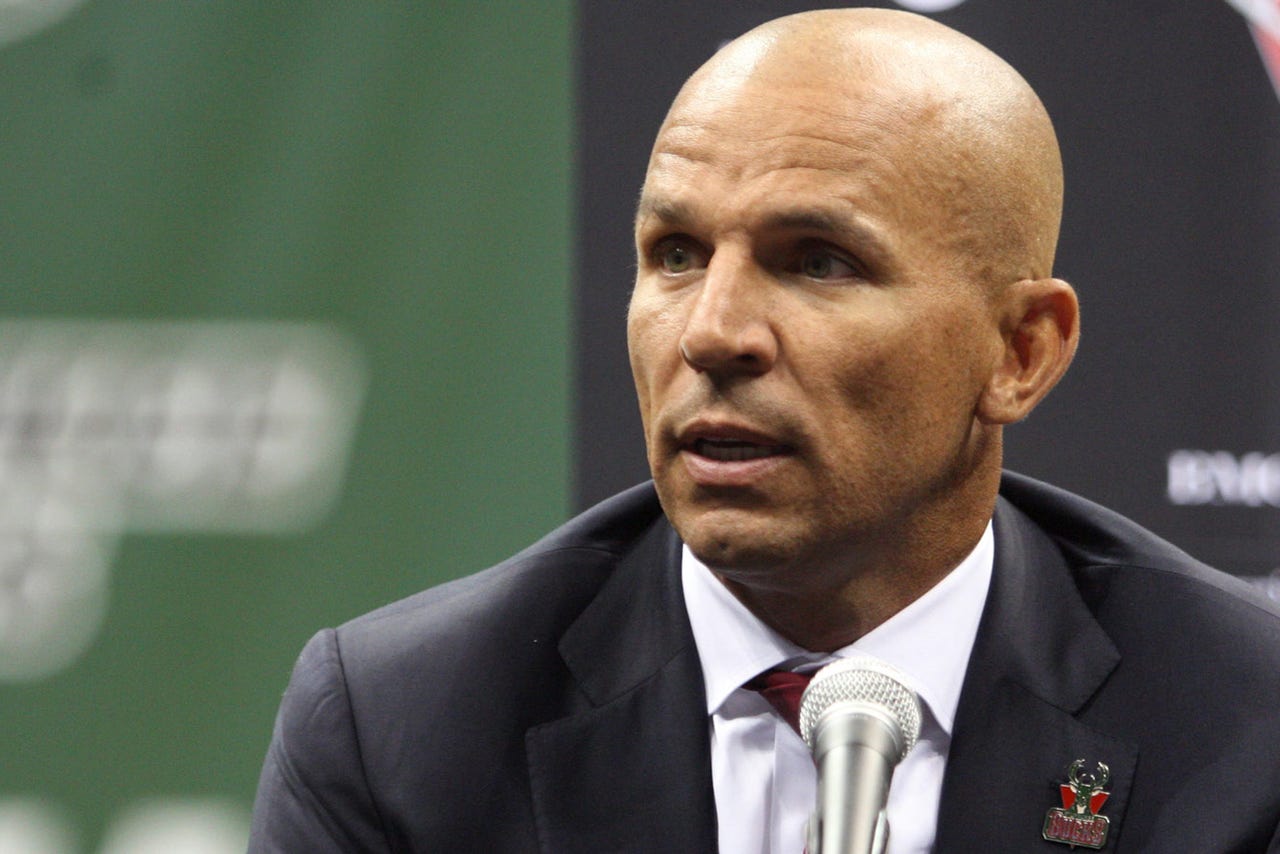 Jason Kidd had an ugly divorce with the Nets last summer, but apparently, you don't split up without getting to keep a little something of your former partner's for yourself. Kidd has learned this, and it seems he still has a stake in the Nets, even almost a full 12 months after leaving Brooklyn for the Milwaukee Bucks.
From NetsDaily:
Kidd led the Bucks from 15 wins the season before he got there to 41 during his first year leading the team. He finished third in Coach of the Year voting and has started to earn recognition as one of the better bench leaders around the league.
(H/t to NetsDaily.)
Photo Credit: Mary Langenfeld-USA TODAY Sports
Early a year after leaving the Nets in a power play and six months after the NBA reportedly gave him an extension to dispose of his interest in the team, Jason Kidd continues to hold a tiny stake in a partnership that is minority owner of the Nets and majority owner of the arena.

Kidd purchased his stake from Jay-Z in 2013 shortly after being hired to be Nets head coach. Then when he joined the Bucks, he was told by NBA lawyers that he'd have to sell it by February, according to published reports.

In January, Bloomberg News reported the league had given him an extension. But now, nearly a year after his ugly departure from the Nets, he still retains the stake in Nets Sports and Entertainment which controls 20 percent of the team and 55 percent of the arena, according to multiple sources.

The stake is tiny but the NBA frowns on such cross ownership particularly when the owner is so high profile even if, as in this case, the investment is small and in a trust, as this one is.

Kidd owns 0.42 percent (roughly 2/5ths of one percent) of Nets Sports & Entertainment, the minority stakeholder in team and arena, said a source familiar with Kidd's holdings. That in turn gives him a 0.084 percent (roughly 1/12th of one percent) stake in the team and 0.231 percent (roughly 1/4 of one percent) stake in the arena, according to the source. The disparity is due to the larger NS&E stake in the arena. In addition, NS&E reportedly owns a stake in Nassau Events, LLC, which is rehabbing the Nassau Coliseum, through NS&E. The investments are indivisible, according to a league source, that is, he can't dispose of the interest in the team and retain the interest in the arena.
---
---