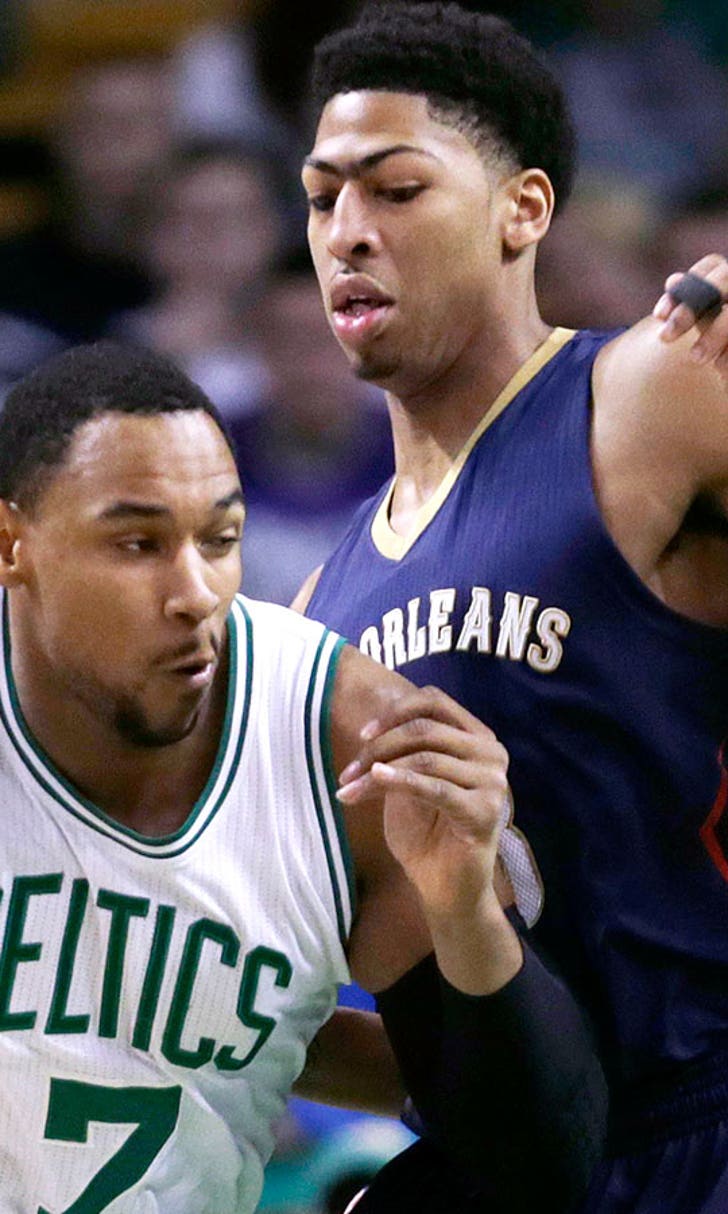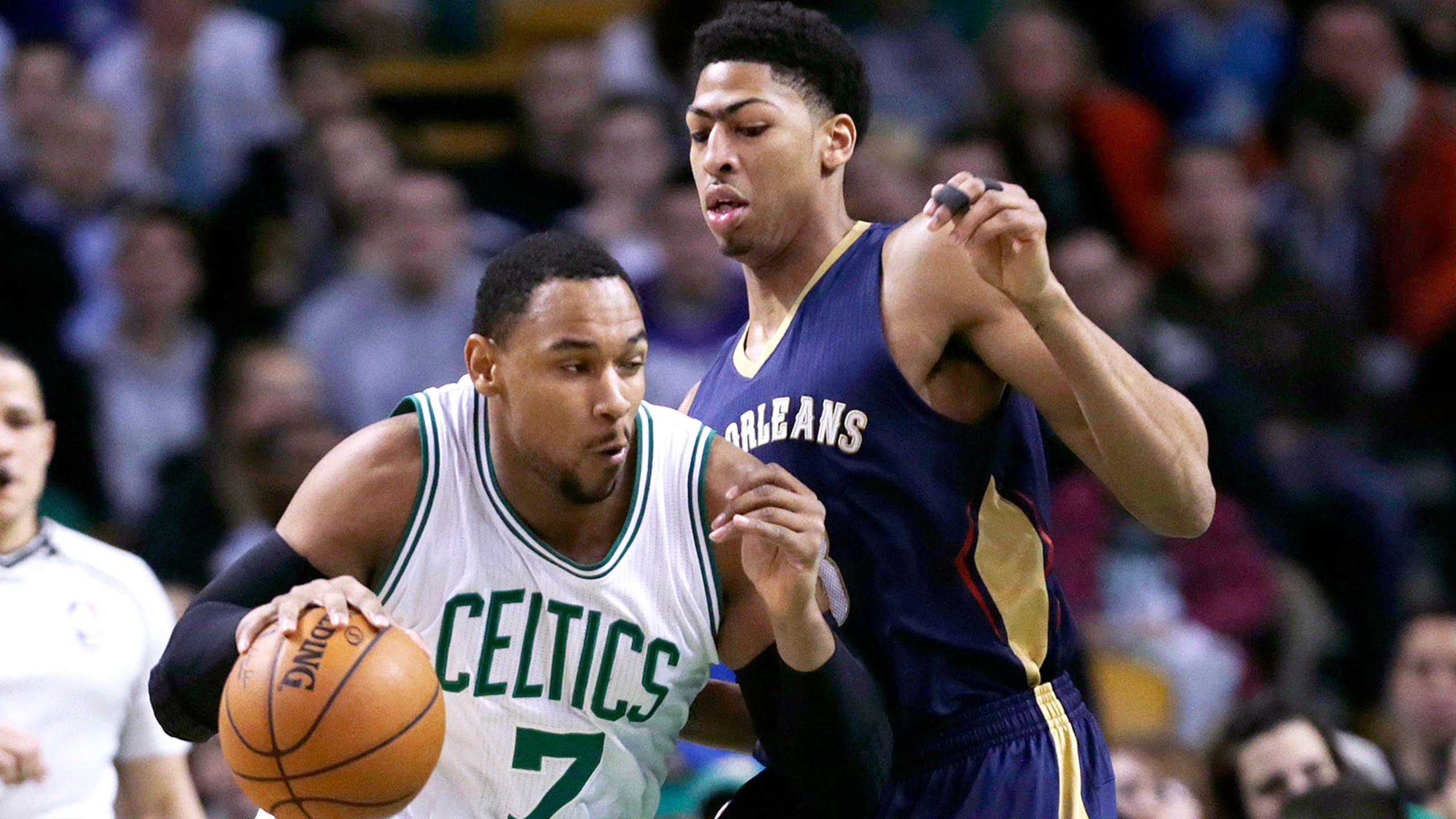 Jared Sullinger's double-double helps Celtics over Pelicans
BY foxsports • January 12, 2015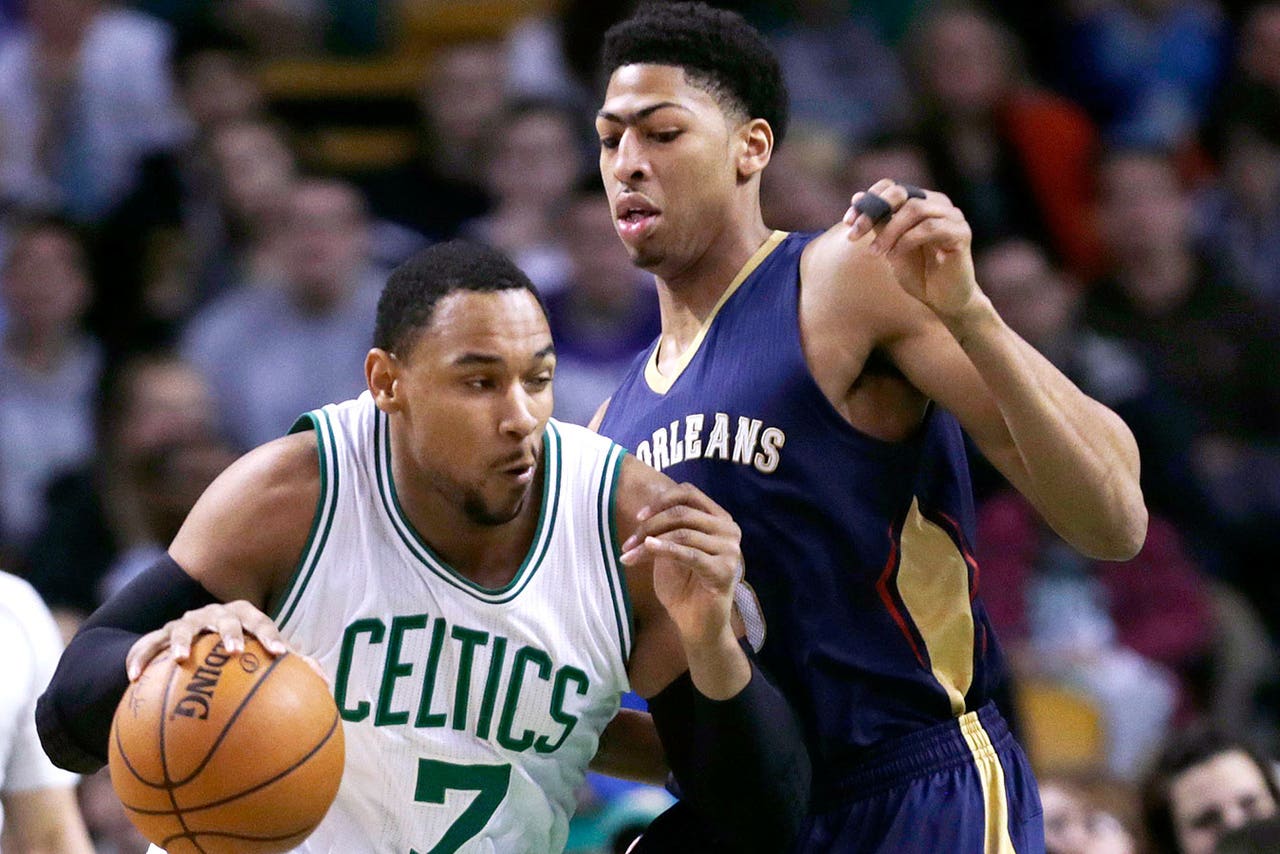 Marcus Smart knows shooting is the biggest part of his game that he needed to improve. His work paid off with a timely 3-pointer on Monday night.
Jared Sullinger had 27 points and 10 rebounds, Smart made the key 3 in the closing minute, and the Boston Celtics beat the New Orleans Pelicans 108-100.
With the Celtics lead 101-100, Avery Bradley's shot was blocked by the Pelicans' Anthony Davis in the lane, before Smart got a pass from Bradley and made a fadeaway 3 from the left corner, falling into the seats as the shot swished through the basket with 39.7 seconds left.
"That was the biggest knock on my game that I couldn't shoot," said Smart, Boston's first-round pick in last year's NBA draft. "The last 12, 13 games I think I've been shooting the ball really well and working on it every day."
Jae Crowder added 22 points, Marcus Thornton had 13 and Brandon Bass 12 to help the Celtics get their third win in 12 games.
"One heck of a shot," Sullinger said of Smart's basket. "I knew if he got it to the other side of the rim I was going to get that rebound. I was in perfect position to get that rebound. One heck of a shot."
Davis led the Pelicans with 34 points, nine rebounds and four assists. Eric Gordon scored 21 points and Tyreke Evans 19 with eight boards.
"Turnovers, offensive rebounds and I'm not doing a good job of getting our guys to play the same way every game," Pelicans coach Monty Williams said. "It's plagued us all year long."
The Pelicans had 18 turnovers and gave up 17 offensive boards to Boston.
"Too many turnovers," Davis said. "You can't allow yourself to do that on the road."
Sullinger hit four free throws to seal it after Smart's basket as the Celtics scored the game's final seven points.
Smart finished with only seven points, but had six assists.
Boston extended its lead to 101-96 on Bradley's driving bank shot with 1:41 to play, but the Pelicans scored the next four points, cutting it to one on Ryan Anderson's two free throws with just under a minute left.
Boston had used a 12-6 run midway into the final quarter to turn a six point deficit into a 94-90 lead when Crowder banked in a 3-pointer from the top of the key with 4:56 to play.
After the Celtics took the lead, the Pelicans missed their next five shots, getting at least two blocked near the basket.
Sullinger's 3 from the top had tied it 90-all with 6:11 to play.
Trailing 55-54, New Orleans had used a 10-0 spurt early in the third quarter, pulling to 61-55 on Omer Asik's two free throws. The Pelicans held the lead for the rest of the quarter, going ahead 76-72 heading to the fourth.
The teams were tied at 22 after one quarter and 49 at halftime.
TIP-INS
Pelicans: They opened their longest road trip of the season on Monday with the first of five straight away. "We've talked about taking every game seriously like we always do and trying to separate ourselves from .500," said Williams, whose team fell to 18-19. ... Williams thought F Quincy Pondexter, acquired from Memphis via a three-team trade, would join the team in a couple of days.
Celtics: Coach Brad Stevens understands that trading another veteran in Jeff Green, the team's leading scorer in a three-team deal with Memphis and New Orleans, makes Boston even younger. "We have a very young group," he said. "There's a lot of positives from that and a lot of things we're going to have to grow from." He also isn't surprised by Boston's wheeling and dealing. "When I first took the job I thought their was inevitable change," he said. "Right after I took the job, they traded two guys (Paul Pierce and Kevin Garnett) who's names and numbers are going to be in the rafters so I knew there was going to change and you never know the timeline for that."
MAKING `EM PAY
Boston scored 21 points off turnovers and hit eight 3s (8 of 24) to the Pelicans (6 of 15).
NOT TONIGHT
New Orleans came in leading the league, averaging 47.3 points per game in the paint. The Celtics outscored the Pelicans 42-40 inside. 
---
---