National Basketball Association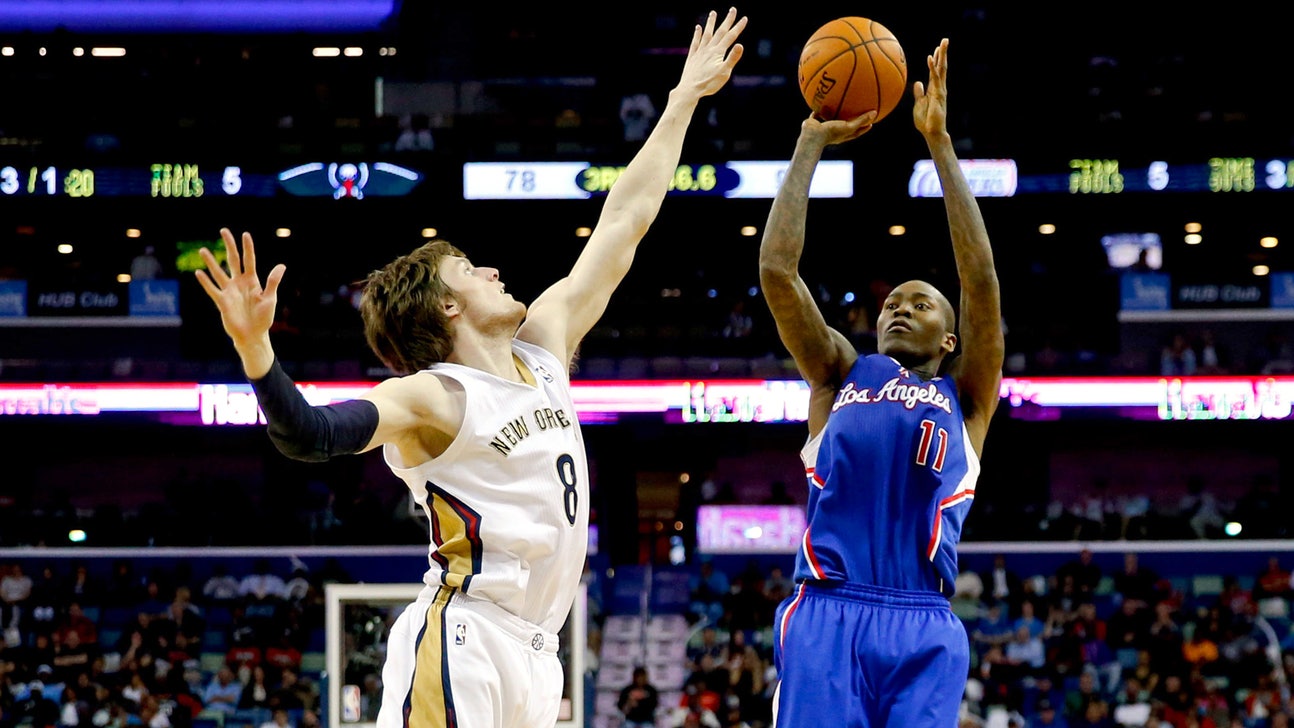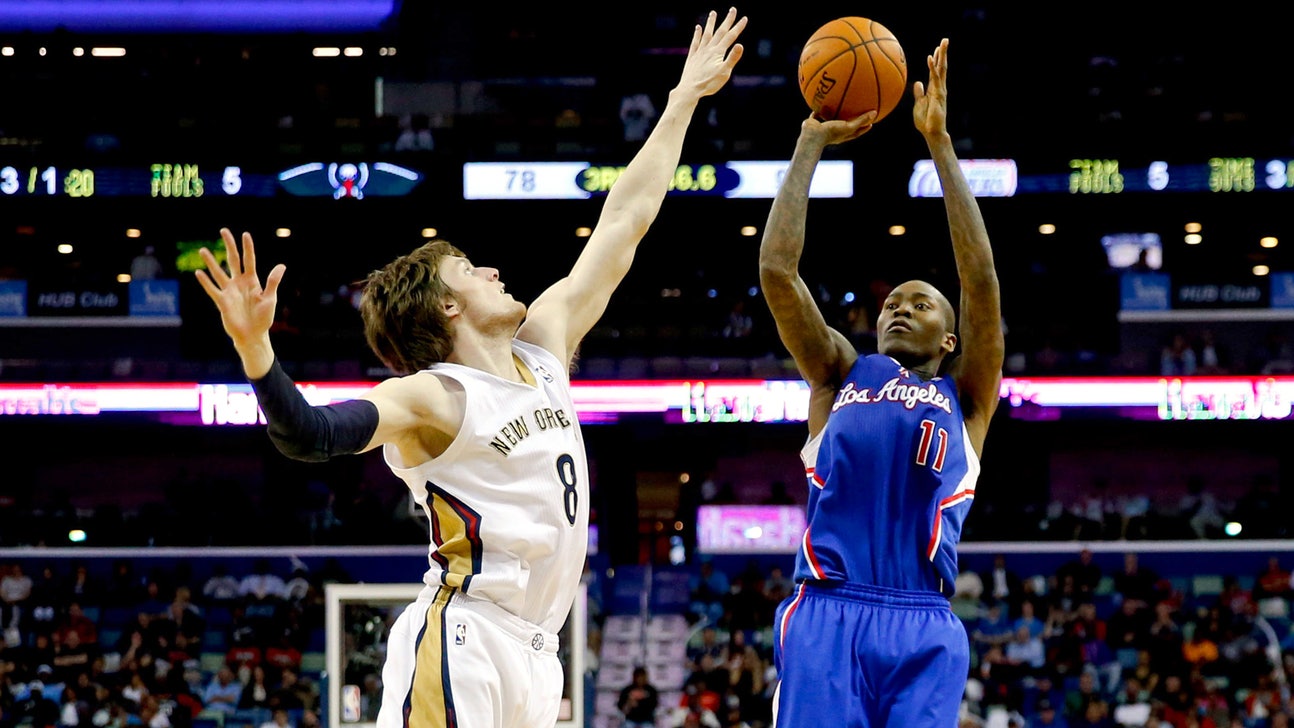 National Basketball Association
Jamal Crawford goes off again as Clippers beat Pelicans
Published
Feb. 24, 2014 10:39 p.m. ET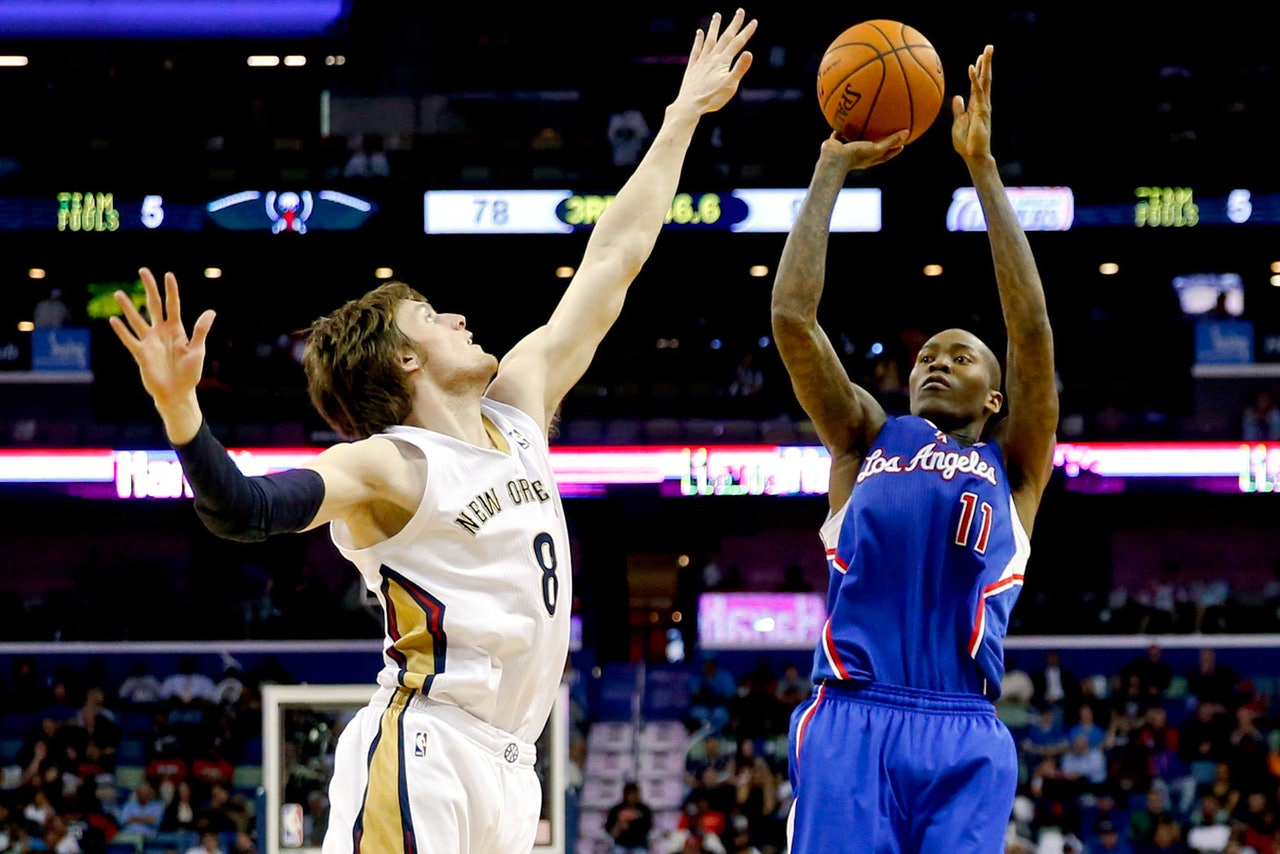 NEW ORLEANS (AP) Between Jamal Crawford's long-range shooting, Chris Paul's timely playmaking and Blake Griffin's presence in the paint, the Los Angeles Clippers have been too much for most teams to handle the past couple days.
The struggling New Orleans Pelicans were simply overmatched.
Crawford hit seven 3s on his way to 24 points, and the Clippers beat the Pelicans 123-110 on Monday night.
''We understand what we do well. If we all do what we do well, we'll make our team stronger,'' Crawford said. ''My teammates did a good job finding me, Coach was drawing up great plays and I got the easy part, just knocking down the shots.''
Crawford picked up where he left off in Oklahoma City a day earlier, when he hit five 3-pointers and scored 36 points in the Clippers' victory over the Thunder. He even converted a four-point play when he hit a 3 while being fouled by Eric Gordon.
Paul, who had 19 points and 13 assists in his latest return to New Orleans, raved about the Clippers' recent success shooting from outside.
''It's been great and it's just our ball movement,'' Paul said. ''We're getting great looks and at times where playing at the right tempo, but we got to figure out how to keep putting it together.''
Anthony Davis had 26 points and 11 rebounds for New Orleans. Alexis Ajinca set career highs with 19 points and 12 rebounds.
''We played hard, but we just got to do a better job on defense,'' Davis said.
Griffin added 22 points, while DeAndre Jordan had 14 points to go along with 16 rebounds. Paul cited the play of Griffin and Jordan as ''the reason why we get those open 3s.''
All five Clippers starters and two reserves scored in double figures. Matt Barnes, Darren Collison and Hedo Turkoglu each scored 12.
''The ball movement on our team is terrific,'' Clippers coach Doc Rivers said. ''When you play that unselfish with that many good players, a lot of good things are going to happen.''
Los Angeles hit 16 3s on 28 attempts (57.1 percent). New Orleans made only 7 of 18 (38.9 percent) from long range.
''There were a lot of shots that we had a hand up and they threw it up in the sky and it came down and went in the bucket,'' Pelicans coach Monty Williams said of the Clippers' 51.8 percent shooting overall. ''What I didn't like was there were times when they made shots and I thought that we allowed our spirit to get down. ... We just allowed their offense to dictate our spirit.''
Anthony Morrow scored 13 points and Al-Farouq Aminu 12 for New Orleans, which has lost four straight. Gordon and Austin Rivers each scored 10.
The Clippers were in control from the outset against a Pelicans team that has been struggling all season defensively. Los Angeles opened a nine-point lead in the first quarter on Jordan's alley-oop dunk of Turkoglu's lob. The lead grew to 15 in the second quarter, when Griffin's dunk, set up by a feed from Paul, made it 54-39.
''At the start, I thought the execution was close to flawless,'' Rivers said.
The Pelicans clawed back within single digits by halftime after Ajinca's dunk made it 61-53. The Clippers dominated the third quarter, however, breaking the game open with a 15-2 run that started with Crawford's 3 and featured nine points by Griffin, including a layup as he was fouled and an alley-oop dunk reminiscent of the dunk fest he brought to the Big Easy during the All-Star game.
Los Angeles took its largest lead when Paul's 11-foot jumper made it 88-69.
New Orleans showed only one more sign of threatening after that, pulling to 10 points on Jeff Withey's putback with 7:39 left. But Rivers called timeout, during which he instructed Paul to set up Crawford for a 3. It worked, and New Orleans never got closer than 13 again.
NOTES: The Clippers are 25-0 when they make at least nine 3-pointers and 19-1 when shooting 50 percent or better. ... Morrow entered the game making an NBA-leading 48.1 percent of his 3-pointers. He improved that slightly by hitting 2 of 4 against the Clippers. ... Pelicans G Tyreke Evans made only 4 of his 13 attempts and is 9 of 34 (26.5 percent) from the field in his last three games. ... The Clippers have scored 120 or more points 11 times this season, including two games in a row.
---
---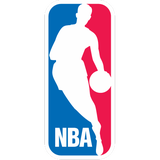 Get more from National Basketball Association
Follow your favorites to get information about games, news and more
---