National Basketball Association
National Basketball Association
Jackson: Time for Warriors to 'make it happen'
Published
Sep. 25, 2013 1:37 a.m. ET

Golden State Warriors coach Mark Jackson decided to take action when he saw that his players wrote a number on the whiteboard at the team's practice facility a few weeks ago signifying a goal of at least 50 wins this season.
He erased it.
With training camp set to start Saturday, Jackson said he viewed the number as a target on his team and a limitation on its potential. Instead, his message to players is to stop projecting success and ''make it happen.''
''Anything can happen where that could be a great number or it could be a number where you're putting a ceiling on us,'' Jackson said Tuesday. ''So I say let's roll the dice, let's go out and play, let's compete, let's gain chemistry and let's build upon what we did last year. I'm not a guy who would sell to the guys, `Let's put a number up there and let's go get it.'
''No, let's be the best that we could possibly be and I think if we do that, like last year, end the season with our tank on empty, we'll be extremely satisfied with what takes place.''
Blending the new talent together with the old will be Jackson's job this season. The same bold and boisterous coach who promised a playoff berth two years ago but didn't deliver is suddenly trying to manage expectations after leading the team to a thrilling run to the Western Conference semifinals.
Golden State, which finished 47-35 to earn the conference's sixth seed last season, has reason to be optimistic.
All five starters - Stephen Curry, Klay Thompson, Harrison Barnes, David Lee and Andrew Bogut - are back and healthy. The team also added prized free agent Andre Iguodala - who will likely start at small forward, with Barnes coming off the bench - along with veterans Jermaine O'Neal, Marreese Speights and Toney Douglas after losing Jarrett Jack and Carl Landry in free agency.
''I want us to believe that if we do what we're supposed to do, it's going to be a lot of fun around here,'' Jackson said. ''And my message to them is: `Make it happen.' There was a point where we talked about changing the culture. You look at us on paper, make it happen. Don't talk about it. Go handle it.''
Jackson will face a new set of challenges this season.
The third-year coach said teams will no longer overlook the Warriors the way they have in the past. He also recognizes that other teams have improved, notably the Houston Rockets adding Dwight Howard, and it's up to his players to do the same.
While the added depth gives Golden State more flexibility, how Jackson mixes and matches lineups - and keeps everybody happy - remains unclear. He said the starting lineup and overall rotation will ''play itself out'' in the preseason, which includes a pair of exhibitions in China against the Los Angeles Lakers.
Jackson also said, unlike last year, nobody's playing time will be limited because of injuries. But with the experience on the roster, he will monitor minutes more than he has previously.
''I'm not going to ask Steph Curry to play 40 minutes. I don't have to. I'm not going to ask Bogut to play 40 minutes. I don't have to,'' Jackson said. ''I think with the great depth and versatility, it allows me not to have to put a demand on these guys the way I have in the past.''
How the Warriors play could also impact Jackson's future. The team exercised its option on his contract for the 2014-15 season this summer but the sides have not reached an agreement on a long-term deal.
Jackson said the Warriors had conversations with his agent, Arn Tellem, about a new contract. He said he plans to coach the Warriors for a ''long time'' and reverted back to his standard line that the situation ''will take care of itself.''
Jackson's focus is on making sure the Warriors live up to their own expectations on the court this season.
''There's no secret, we're a good basketball team. I'm not going to sit here and lie,'' Jackson said. ''But now is the next step.''
---
Antonio Gonzalez can be reached at: www.twitter.com/agonzalezAP
---
---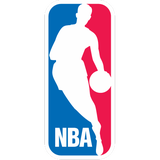 Get more from National Basketball Association
Follow your favorites to get information about games, news and more
---