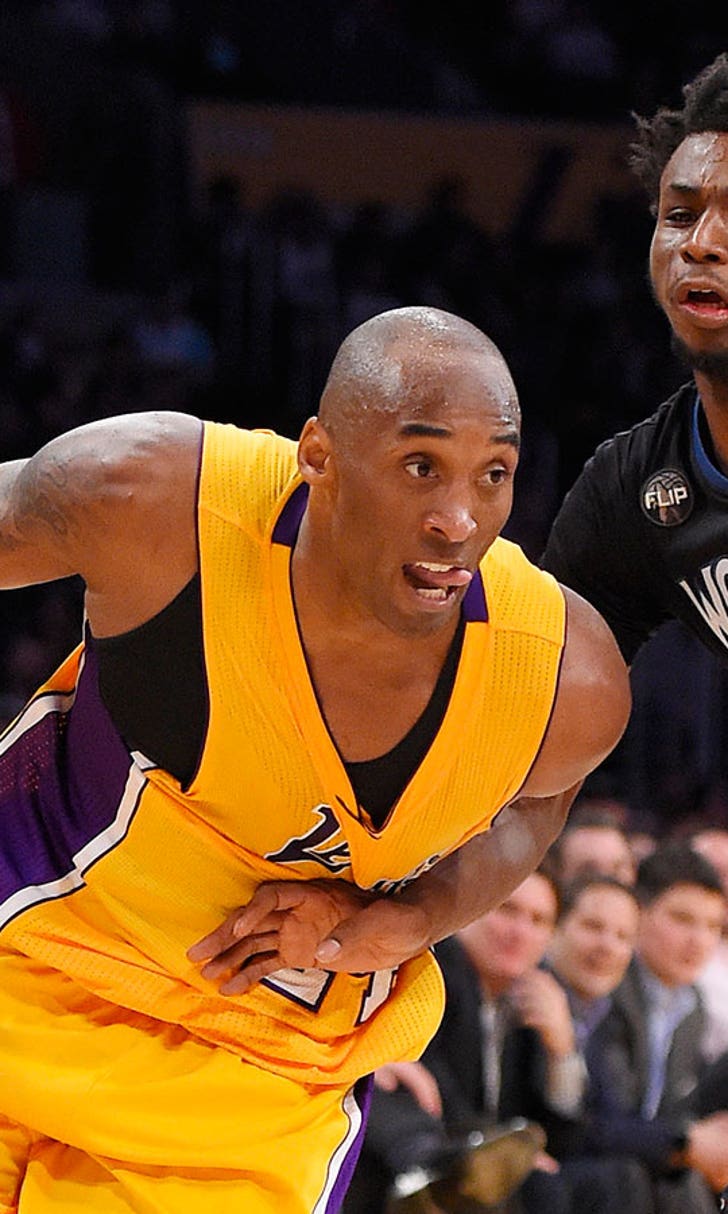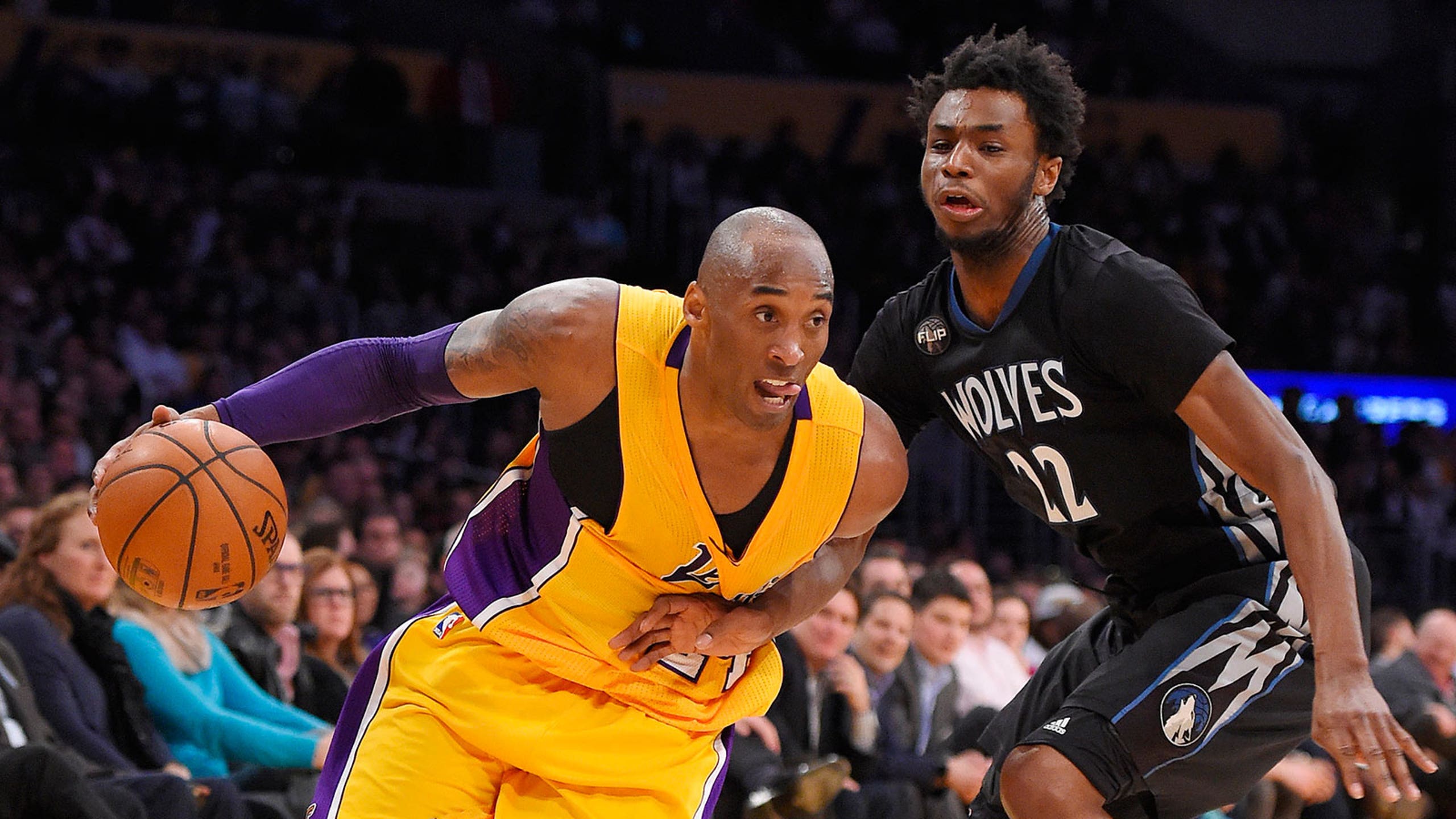 It's a bad sign that the Lakers needed Kobe to score 38 to win
BY Nunzio Ingrassia • February 3, 2016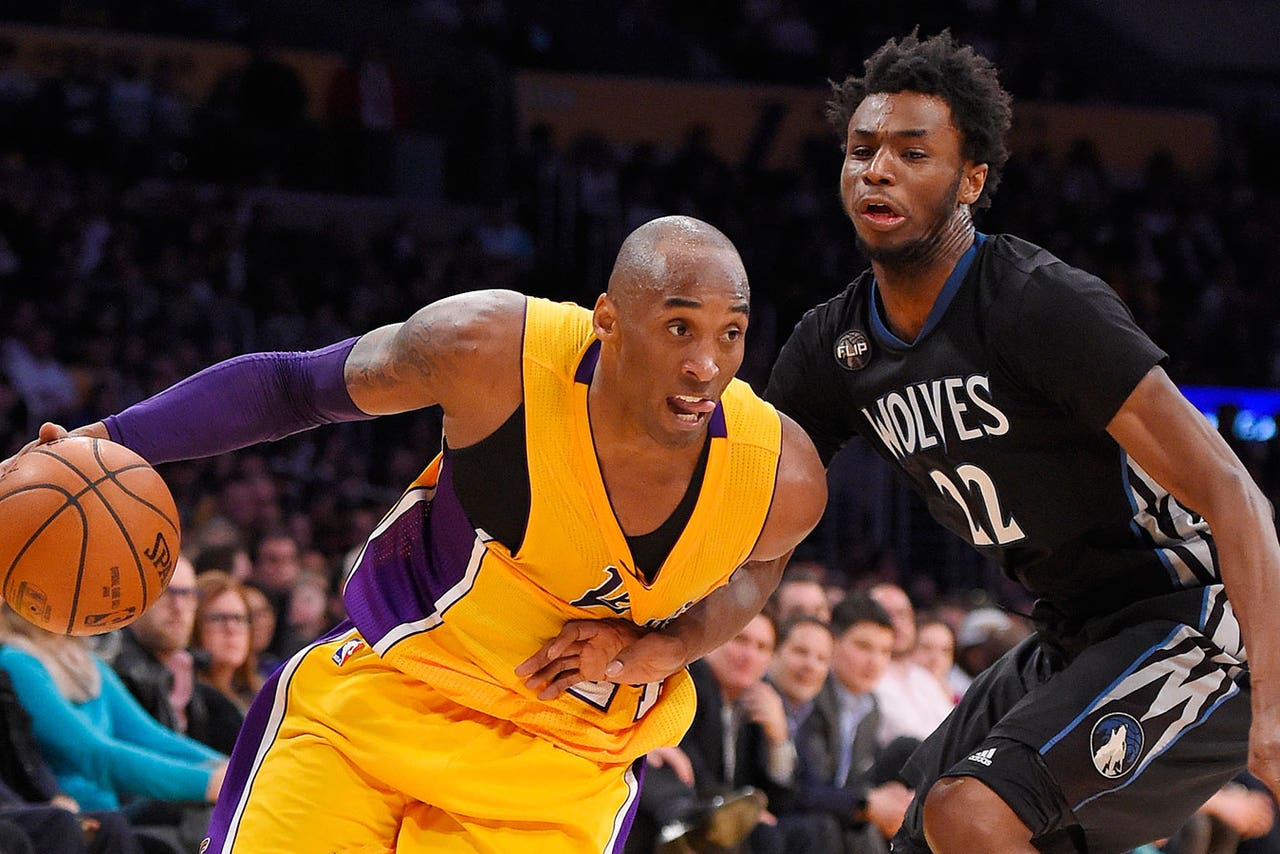 Wasn't it great to see, Lakers fans? Kobe hopped in that DeLorean, gunned it to 88 mph and then dropped 38 points against the Timberwolves in a 119-115 win on Tuesday to end Los Angeles' 10-game skid.
The Black Mamba rained jumpers over helpless defenders as the crowd at Staples Center went crazy. Just like the old days, right?
Well, you better soak it up because there are only 31 games left this season. And that's the real problem with what happened Tuesday.
The Lakers needed a vintage Kobe performance to sneak past a 14-36 Timberwolves team. The Lakers won't have No. 24 to be their safety net next season. The farewell tour is almost up.
So why aren't the young guns able to will a win without the Mamba leading the charge? Part of it has to do with Byron Scott's insistence on not starting No. 2 overall pick D'Angelo Russell. The rookie guard played 28 minutes — five less than Kobe despite Russell being 18 years young —€" and is averaging just 27 minutes per game.
Scott has just come around to starting the Lakers' first-round pick from a year ago:€" Julius Randle, who has racked up a double-double in each of his past three games. But don't give Scott too much credit for this move since the player who was starting in Randle's place —€" Larry Nance Jr. — has been in and out of the lineup due to continued knee soreness.
In contrast, the Timberwolves are being led by their youth. Andrew Wiggins played 41 minutes and dropped 30 points. This year's No. 1 pick, Karl-Anthony Towns, had 14 points and nine rebounds in 32 minutes. This duo is the future of the Timberwolves and the organization is giving them their shot to learn from their mistakes.
The Lakers' young core hasn't shown enough signs this season —€" some of that is Scott's doing —€" to give Lakers fans the same level of confidence in the post-Kobe era. Kobe has sat a number of fourth quarters this season, giving the other players a chance to step up. But he had seen enough of the losing and took matters into his own hands Tuesday.
Maybe Scott will finally take off the training wheels and let Russell learn from his mistakes and build chemistry with Randle and other young core piece Jordan Clarkson.
But there are only 31 games left. The clock is ticking on this season, as well as Kobe's time in the purple and gold. The fans and the organization need to see if the Lakers have a young core to build around or if they should draft the best player available regardless of position.
---
---