National Basketball Association
National Basketball Association
Howard, Gasol, Hill all sidelined for Lakers
Published
Jan. 7, 2013 11:01 p.m. ET

Dwight Howard, Pau Gasol and Jordan Hill all will miss the Los Angeles Lakers' upcoming road trip with injuries, leaving the struggling club without its top three big men indefinitely.
Howard has a torn labrum in his right shoulder, and Gasol has a concussion after taking an elbow in the face late in Sunday night's loss to Denver. Hill, a key backup to both starting big men, has a right hip injury.
The three injuries are the latest blows for the Lakers (15-18), who still haven't meshed despite a star-studded roster, a bulging payroll and an early-season coaching change. Los Angeles has lost three straight and four of five since beating the Knicks on Christmas, falling to 11th place in the Western Conference.
''The NBA is unforgiving, and nobody is feeling sorry for us,'' Los Angeles coach Mike D'Antoni said. ''There's 29 other teams that are happy, and we've got to do the best we can do. It's kind of weird coming to work thinking you have three centers, and all three of them are hurt on the same day.''
The Lakers' biggest concern is Howard, who hurt his shoulder in last Friday's loss to the Clippers and aggravated it in Sunday's loss to the Nuggets while grabbing a career high-tying 26 rebounds. The six-time All-Star center said he won't need surgery, but he'll sit out for at least a week before his injury is re-evaluated.
''It depends on how fast I heal up,'' said Howard, who had a bulky wrap on his shoulder Monday at the Lakers' training complex. ''I was in pain (Sunday night), and the biggest thing right now is I have to make sure I'm 100 percent. I don't want to play with my shoulder weak. I'd have a chance for more injuries. I've got to let it heal up.''
After canceling practice Monday, the Lakers announced Gasol and Howard are both out indefinitely. Hill will be examined by team doctors later Monday before getting a prognosis.
When the Lakers open a stretch of four games in six days starting Tuesday in Houston, rookie Robert Sacre is likely to be their starting center. The final pick in last June's draft has been playing for the Lakers' affiliate in the D-League.
D'Antoni will be forced to improvise with his three best post players sidelined from an already top-heavy roster. The coach said 6-foot-7 Metta World Peace could play center at times as part of the small lineups he'll be forced to use.
''We'll go small a lot, and we'll just have to spread the floor and get things done,'' D'Antoni said. ''Some guys are going to have to step up and put some superhuman effort into it. We'll have some little guys guarding big guys, and we'll have to be quick. We'll have to take advantage of other situations.''
He won't have much choice: The 7-foot Sacre and 6-foot-9 Antawn Jamison are his only players taller than World Peace, unless the Lakers sign a temporary big man. Los Angeles cleared a roster spot by waiving rookie Darius Johnson-Odom on Monday, three days before his contract would have been guaranteed for the season.
Although their wealth of problems can hardly be attributed to injuries, the Lakers haven't been fully healthy for any significant stretch of the season. After Howard missed their first five preseason games while recovering from offseason back surgery, new point guard Steve Nash got a small fracture in his leg in their second game of the season, keeping the two-time NBA MVP out for seven weeks.
Add in the difficulties of learning a new offense with no training camp for an older roster struggling to keep up with faster teams, and the preseason title contenders realize why they're looking up at the likes of Golden State, Minnesota and the Pacific Division-leading Clippers in the standings.
''It's almost like - what's that game where you pop one of those things in the head and another one pops up?'' D'Antoni said. ''Whac-a-Mole? That's what we seem to be doing right now.''
Gasol got a concussion and an injured nose when Denver's JaVale McGee accidentally clobbered him under the basket with 1:05 to play. The four-time All-Star 7-footer has been struggling both with plantar fasciitis and the difficulty of adapting his game to D'Antoni's offense, averaging just 12.2 points and 8.4 rebounds in a trying season.
Hill had been struggling with a sprained right ankle and a herniated disc in his back even before injuring his hip Sunday. He has been a consistent contributor off the bench in his second season in Los Angeles, averaging 6.7 points and 5.7 rebounds.
''No one is going to feel sorry for us,'' said Nash, who is five assists shy of 10,000 for his career. ''We've got to take the challenge, embrace it, and no matter how many lumps we take, you can't feel sorry for yourself. You've got to keep battling, and if you keep battling, you give yourself a chance for good things to happen.''
The injuries were the most concrete news on yet another ridiculously busy day for the 16-time champions. Lakers great Magic Johnson launched yet another barrage of Twitter criticism of the franchise, while Howard and NBA scoring leader Kobe Bryant both flatly denied a report of friction between them, with Bryant tweeting a photo mocking the idea they had nearly come to blows.
''You feel like at some point, you hit rock-bottom, and the only place you can go is up,'' Bryant said. ''It's just been a tough year for everybody ... but when you go through a lot of adversity, it challenges you, and then it's on you, whether or not you choose to fight, or whether you choose to run away from it. I think we'll choose to fight it.''
---
---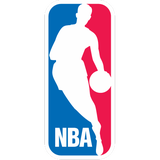 Get more from National Basketball Association
Follow your favorites to get information about games, news and more
---