National Basketball Association
National Basketball Association
He's back: Kobe adds intrigue to Opening Night
Published
Oct. 28, 2014 2:15 a.m. ET

Opening night in the NBA. The San Antonio Spurs get their rings and show off their fifth championship banner. The first full season under Commissioner Adam Silver gets underway.
That's enough reason for buzz.
Kobe Bryant's return will only add more.
Bryant's 19th season gets started Tuesday night when the Los Angeles Lakers open at home against the Houston Rockets. What he has left in the tank - after two injury-filled years - might be one of the biggest questions heading into the season, with the Lakers already being widely written off in the loaded Western Conference and Bryant hardly expected to regain the elite form that he displayed for so long.
''The official start of the journey,'' said Bryant, who played in just six games last season.
There's an easy answer to why is he still out there.
Bryant is already wealthy beyond belief, a five-time champion, a lock to be a Hall of Famer, a lock to be in the Top 50 players ever whenever that list gets updated. But he still feels like there's something for him to prove on the floor; hence, he's going to do what he's done for so long: try and lead the Lakers to the playoffs.
---
Here's a look at some of the things that set Bryant apart, and what milestones he's on the verge of reaching this season.
THE BEST AT MISSING: He takes a lot of shots. And therefore, he misses a lot of shots. Bryant's 99th unsuccessful field-goal attempt this season will be the 13,418th of his regular-season career - which will pass John Havlicek for the NBA record in that most ignominious department. Factor in playoff games, and Bryant already has missed more attempts from the floor than anyone in league history.
593 FOR 3: Bryant has 31,700 points in his career. He's 593 points away from passing Michael Jordan for No. 3 on the league's all-time regular-season list. At his career average, that would take Bryant about 24 games to reach, so barring any absences he could be flirting with that mark as early as mid-December.
THE CLASS OF `96: The 1996 NBA draft class was simply awesome - Bryant, Allen Iverson, Ray Allen, Steve Nash, Stephon Marbury, Antoine Walker, Shareef Abdur-Rahim, Derek Fisher, Jermaine O'Neal, Peja Stojakovic, Zydrunas Ilgauskas and more. It also serves as a reminder of some of the biggest draft blunders in history. Bryant went No. 13 in that class. Here's the six players taken immediately before Bryant: Lorenzen Wright, Kerry Kittles, Samaki Walker, Erick Dampier, Todd Fuller and Vitaly Potapenko. Combined, they scored 27,871 points in their careers, which is 3,829 and counting less than Bryant.
HE WINS: If Bryant plays in 24 Laker wins this season, he'll go up to fifth on the NBA's all-time victories-appeared-in list. Bryant is currently eighth in that department with 813, with those within realistic reach being Shaquille O'Neal (819), Gary Payton (823) and Clifford Robinson (836). Bryant has appeared in 432 losses; that's not even in the top 100 in NBA history.
BIG APPLE STAR: He's from Philadelphia and spent his whole career in Los Angeles, but Bryant seemed at his best in New York. His career average at Madison Square Garden is 30.7 points, the highest road-site average of his illustrious career. The Lakers are at New York on Feb. 1.
DRIVE FOR 55: Players currently active have combined to post 16 games with 55 or more points. Bryant has half of them. LeBron James has three, for the second spot on that list.
---
---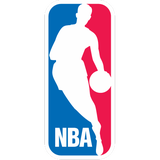 Get more from National Basketball Association
Follow your favorites to get information about games, news and more
---