National Basketball Association
National Basketball Association
Heat on verge of advancing to NBA Finals
Published
May. 25, 2011 11:12 p.m. ET

LeBron James is doing it all for Miami, hitting big shots and clamping down on MVP Derrick Rose.
The Heat lead the Chicago Bulls 3-1 in the Eastern Conference finals and a win Thursday at the United Center means they'll be playing for a championship.
That's exactly the way James, Dwyane Wade and Chris Bosh envisioned it when they decided to join together in the offseason. Miami is on the verge of its first trip to the finals since 2006 after beating Chicago 101-93 in overtime on Tuesday.
James led the way with 35 points and helped contain Rose down the stretch. Bosh chipped in with 22, Wade came up with three big blocks in overtime and the bench again delivered as the Heat took a commanding lead.
Now, they'll try to close this one out.
''We understand it's going to be a tough game,'' Wade said. ''But we have the team and we have the guys that are capable of showing up and putting on a performance that we need to win the game. It's not going to be pretty, but that's not Miami Heat basketball anyway.''
The Bulls dropped consecutive games only four times during the regular season and never lost more than two in a row. Their first three-game skid could not have come at a worse time.
''When you look at the score, 3-1, it looks bad,'' Chicago's Luol Deng said.
But he was quick to point out the games have been close. That's one reason he insisted the Bulls are not out of it.
''I really believe we've got a group of guys that are going to keep on fighting,'' Deng said. ''There's no quit in us. There's no quit in that locker room. It's really going to come down to the end of the game again.''
Many expected the Heat to run away with the Eastern Conference after they hit the free-agent jackpot, reeling in James and Bosh while re-signing Wade. Instead, it was the remade Bulls who jumped to a league-leading 62 wins and the top overall seed, with Rose becoming the youngest MVP and ending James' two-year reign.
Along the way, they swept three close games from the Heat during the regular season. They even left them in tears after beating them in March, when they were in a five-game losing streak and appeared to be unraveling.
Now it's Miami that has Chicago's players and Coach of the Year Tom Thibodeau rubbing their eyes.
''We still have games to play,'' Rose said. ''Thibs talked to us in the locker room about it, where we're going back to play at home, and we have to stay positive, where they are beatable. But we just have to make sure that we play together and the turnovers have to be down, play defense.''
Only eight teams have come back to win a best-of-7 series after trailing 3-1, and if the Bulls are going to be the ninth, this can't continue.
With their length and quickness, the Heat are simply throwing the Bulls' offense out of sync. Any openings are closing in a flash, and the result is this: Miami is outshooting Chicago 46.8 percent to 39.9, and the Bulls have no rhythm on the perimeter.
They're 24 of 77 on 3-pointers, and that's with a 10-for-21 showing in Game 1's victory. The Bulls didn't help themselves by committing three of their 22 turnovers in overtime on Tuesday, coughing it up on consecutive possessions.
Rose gave it away seven times and when he wasn't losing the ball, he wasn't hitting his shots, either. He scored 23 points but made just 8 of 27 shots and only one of his nine 3s.
Miami also continues to get big contributions from its bench, squashing the idea that its three superstars have to do it all by themselves.
In Game 2, it was Udonis Haslem scoring 13 points after missing most of the regular season with a foot injury. In Game 4, the Heat's reserves outscored Chicago's 23-18 and beat them on the glass 18-5, with Mike Miller contributing 12 points and nine rebounds and Mario Chalmers scoring nine.
And in the end, it was the Heat taking command of the series.
''I think it came down to hustle plays,'' Chalmers said. ''At first they (Chicago Bulls) were beating us to all the 50/50 balls. In the fourth quarter and the overtime, we were able to beat them to all the 50/50 balls and that's what helped us win.''
As for Rose?
The defense, particularly James down the stretch, had something to do with it. The Heat simply weren't giving him any room, and if they keep that up, they could be moving on.
''(Rose) doesn't have to change,'' Thibodeau said. ''He can go catch-and-shoot, he can go isolation, he can go pick-and-roll. There's a lot of things. But they also have an excellent team defense. It's not just LeBron.''
---
---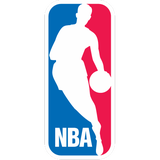 Get more from National Basketball Association
Follow your favorites to get information about games, news and more
---