National Basketball Association
National Basketball Association
Grizzlies-Warriors Preview
Updated
Mar. 4, 2020 7:34 p.m. ET

(AP) - Stephen Curry never figured the Chicago Bulls' 72-win mark could be matched or eclipsed.
Twenty years later, the reigning MVP and his defending champion Golden State Warriors are on the brink of doing just that and making yet more history this season.
''I knew what it was but you never really thought about it in perspective of anybody chasing it. It was kind of that number that was out there that seemed invincible,'' Curry said after practice Tuesday. ''Even at the beginning of this year, even when we started 24-0, it was kind of: 'Well, maybe we can do it. We're going to keep playing every night with the intention of winning as many games as possible,' but it just sounded kind of ludicrous, 72-10, how much good play has to go into it. We're there now, 72-9, and we've got one more chance to beat it.''
That comes Wednesday night, when the Memphis Grizzlies visit Oracle Arena as Golden State goes for win No. 73 to best the 1995-96 Bulls.
''It's a big deal for sure,'' Curry said. ''It's our last regular-season game, our last tuneup before the playoffs and nobody wants to lose their last game going into the playoffs if you can avoid it, and obviously 73. We want to get that number. Why not?''
Curry had 37 points as the Warriors ended a 33-game skid in San Antonio with a 92-86 victory on Sunday for their 72nd victory.
Curry and coach Steve Kerr expected the Warriors to be better this season, but this good? No way. This many wins? Hardly. Not with every opponent bringing its best every night.
Triple-double machine Draymond Green can't believe Golden State's position now, either.
He wishes the record hadn't come down to the regular-season finale.
''It would have been cool to take care of the games we were supposed to take care of and have it already out of the way,'' Green said. ''The way this thing has played out, to be at home with one shot at it, it's pretty amazing. You can't not talk about it at this point. The whole world's talking about it now. It's everywhere. There's no way to hide from it now. Honestly, realistically, I didn't think it could be done.''
The Warriors received a serious test from the Grizzlies just Friday, needing to rally from 10 points down in the fourth quarter for a 100-99 road win. Green scored the game's final points on a tip-in with 1 minute left as Golden State won its first one-point game of the season.
''It should be a fun 48 minutes and hopefully a night we'll remember for a long time,'' Curry said.
The Grizzlies (42-39) are also about to make NBA history, though, their milestone has not received nearly the same recognition as the Warriors'.
No team in league history has ever reached the postseason having used more than 23 players, and Memphis will be the first having already used a record 28 in an injury-riddled season.
In a season dominated by Golden State's chase of the league's single-season wins record, Kerr calls what the Grizzlies have accomplished simply remarkable.
''I think it's one of the most impressive stories in the NBA this year,'' Kerr said.
A total of 12 different Grizzlies have missed a combined 291 games to injuries or illness this season, second only New Orleans.
''We've gotten hit over the head with everything you can get hit with,'' Grizzlies coach Dave Joerger said.
As a result, Memphis has lost nine of 10 to drop into a tie with Dallas for sixth place in the Western Conference. The Mavericks own the tiebreaker, so the Grizzlies must beat the Warriors and have Dallas lose to a San Antonio team likely resting most of its veterans to capture the sixth seed.
Memphis lost its grip on fifth place with Tuesday's lackluster 110-84 setback to the Los Angeles Clippers.
''Emotionally, there have been times where we are just kind of out of gas,'' Joerger said. "You can't be high for every single game. We took a couple hits in some games where you wish they had been closer or we had given ourselves a chance to win.''
Joerger credits veterans Zach Randolph, Tony Allen, Matt Barnes and Vince Carter for helping Memphis through the rotating cast both by playing better individually and embracing their new teammates.
Randolph said this season has been tough, yet the Grizzlies know nobody in the NBA feels sorry for them.
''We got to start the playoffs,'' Randolph said. ''We ain't got our team, and we made the playoffs. Everybody count us out and look where we are now.''
---
---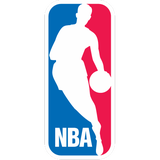 Get more from National Basketball Association
Follow your favorites to get information about games, news and more
---