National Basketball Association
National Basketball Association
Grizzlies-Kings Preview
Published
Nov. 3, 2015 3:04 a.m. ET

The Memphis Grizzlies endured their most lopsided defeat in franchise history in the opener to a season-high five-game road trip, but that miserable performance also gave their starters time to rest for the second of a back-to-back.
The Grizzlies seek a much improved showing Tuesday night against a less imposing opponent, a Sacramento Kings team that's without DeMarcus Cousins.
Memphis (2-2) was outscored 72-27 in the middle two quarters in a 119-69 loss to Golden State on Monday. Marc Gasol (13 points) and Mike Conley (10) were the only players in double figures for the Grizzlies, who shot a franchise-worst 27.1 percent against the team that eliminated them from last season's playoffs.
Tony Allen played just 12 minutes and none of the starters appeared in the fourth quarter. David Joerger's team could use the rest with their trip taking place in a span of one week.
"Golden State, Sacramento, who has four days between games waiting for us, Portland, Utah, Clippers, then we go home to play Golden State, Houston, then Minnesota, Oklahoma City, Dallas and San Antonio," Joerger said. "At this point, we know our first 25 games are very difficult."
After taking on the reigning NBA champions, Memphis will get to face a franchise that hasn't made the playoffs or finished with a winning record since 2005-06.
Sacramento (1-2) struggled to slow down opponents last season, allowing 105.0 points per game, and the Kings looked so far like they might have those same difficulties in this campaign.
They've given up 113.0 points on 49.8 percent shooting in the first three games and allowed the Los Angeles Clippers to connect at 51.3 percent in a 114-109 road loss Saturday.
Cousins left in the final minute of the first half and an MRI on Sunday showed he strained his right Achilles. The Kings' perennial scoring and rebounding leader will reportedly miss at least the next two games.
Cousins' absence will likely hinder Sacramento's attempt to slow down Memphis' star duo of Gasol and Zach Randolph in the paint. The Kings do have 7-footer Willie Cauley-Stein, the No. 6 overall pick who has started the past two games.
"Their post-up game is going to be a problem," coach George Karl said. "We're going to figure out how to cover them both individually and as a team. ... It's going to be a fun challenge. It's exciting for the team."
At the other end of the court, Sacramento will likely rely on Rajon Rondo to make up some of Cousins' scoring production. Cousins was averaging 22.0 of the Kings' 115.0 points.
Rondo has 21 points and eight assists in each of the past two games.
The Kings also have Rudy Gay, who has averaged 24.0 points on 55.3 percent shooting in his last five matchups with his former team. Gay had 28 points in a 102-90 win Feb. 25 that snapped his team's five-game home losing streak in the series.
Memphis has won 17 of 20 overall matchups, outscoring the Kings by an average of 10.2 points. Randolph, who had four points on 2-of-9 shooting Monday, is averaging 20.5 points on 59.3 percent shooting in his last four games in Sacramento.
---
---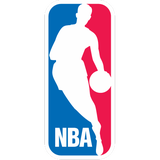 Get more from National Basketball Association
Follow your favorites to get information about games, news and more
---