Four stats that will determine Game 7
BY foxsports • June 18, 2016
The Warriors and Cavs have played six games so far in these narrative-filled NBA Finals, and if you look at the scoreboard, there's literally nothing to separate them.
And we're not talking about the fact that the series is tied at 3-3.
No, through six games, the Cavaliers have 610 points ... and so do the Warriors.
It's an odd quirk of what has been, to this point, an odd NBA Finals.
But there are a few numbers that we can look at to help us determine who will win Game 7.
Clippers broadcaster Ralph Lawler has a theory —€" the first team to 100 points wins the game. It's known around the NBA as Lawler's Law, and according to LawlersLawTracker.com —€" which is a real website —€" the theory (it's not a law...) has been proven right 93 percent of the time in the past 20 years. Not bad.
The Cleveland Cavaliers are creating their own kind of law around 100 points these playoffs —€" let's call it LeBron's Law, for alliteration's sake. The Cavs have won 15 games so far this postseason, and in each of those wins, they've scored 100 points or more. In the team's five postseason losses, guess what, they've failed to score 100.
There's a lot that goes into winning an NBA Finals game —€" especially a Game 7 —€" but the difference between winning and losing might be determined by the Cavs reaching triple digits Sunday.
Effective field goal percentage is among the most telling stats in the modern pace-and-space NBA. It's a weighted metric that takes into account that a 3-pointer is worth 50 percent more than a 2-point shot.
The Warriors, unsurprisingly, were the NBA's best in effective field goal percentage this year, shooting an effective rate of 56 percent —€" in large part because they made 1,077 3-pointers.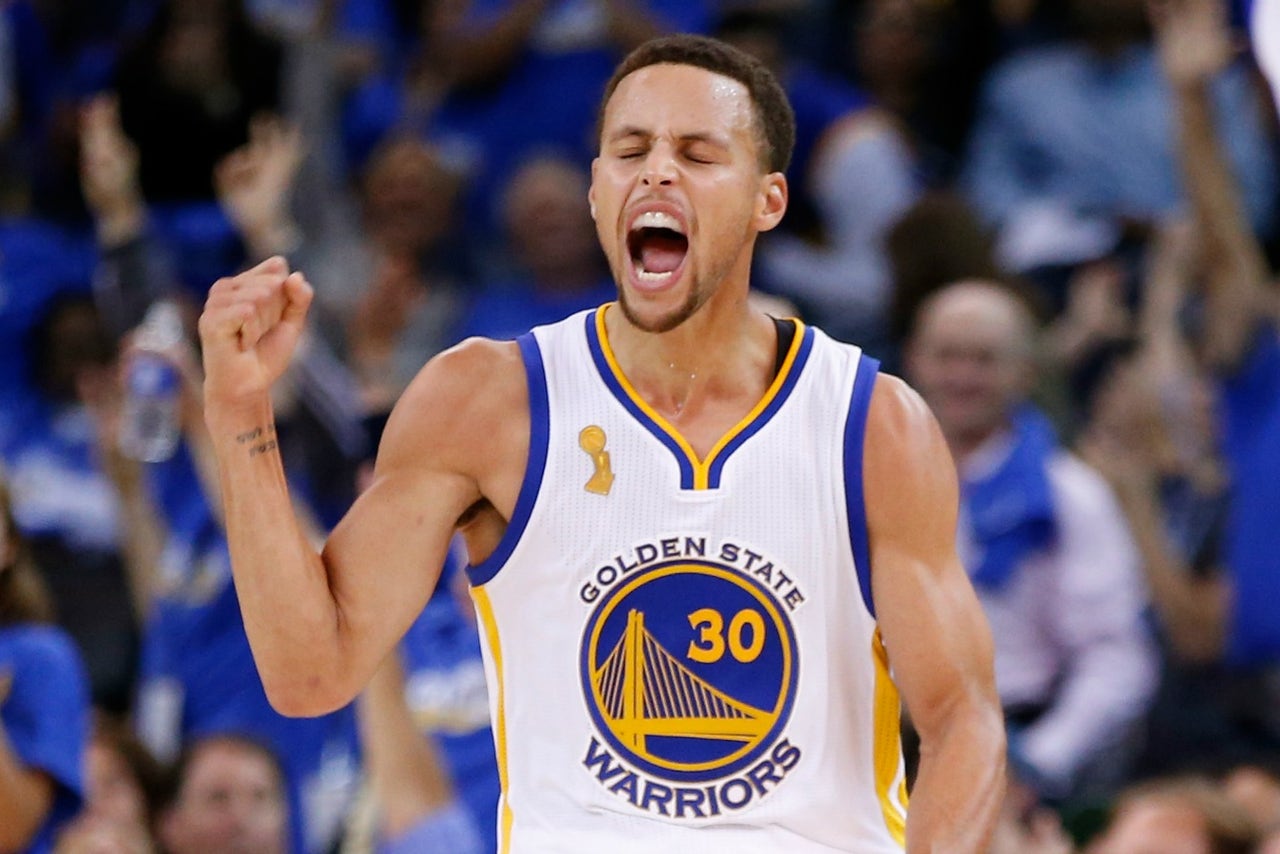 The Warriors are dependent on the 3-point shot to win games, as not only does it put points on the board, but it also spreads out defenses to create passing and cutting lanes that can result in easy buckets near the hoop. All of these things increase the team's effective field goal rate.
So far in these NBA Finals, the Warriors have gone 0-3 in games where they have posted an effective field goal rate lower than 51 percent —€" they have won all three games where their EFG percentage is equal or above that 51 percent mark.
This is not a new trend: The Warriors lost only one game in the playoffs when they were equal or better than 51 percent, and won only one game when they were worse. Game 7 of the Finals is a bad spot to find out if they can add a tally to either category.
The Cavaliers are double-teaming and trapping Stephen Curry and Klay Thompson frequently in these NBA Finals, and that inevitably leaves one player open for the Warriors. In Games 1 and 2, that player was Draymond Green. That plan did not work out well for the Cavs.
But in Game 3 and beyond, the man who has been left open is Harrison Barnes. His touches went up dramatically —€" from 20 per game in the first two contests to an average of 61 in Games 3, 4, and 5. In Game 6, the trend continued. Barnes averaged two touches a minute in his limited 16 minutes on the court.
Barnes was pulled from Game 6 because of his inability to make open jumpers. He missed all five of his uncontested field goal attempts in Game 6 en route to a 0-for-8, scoreless night.
The Cavs have every reason to leave Barnes open again in Game 7. "The Senator," as he's known around the Bay Area, has said that he knows the ball is coming his way again, and that he's not going to change his game —€" he's planning on not thinking as much and letting it fly.
If those shots fall —€" especially early —€" the Warriors will be in excellent position to win Game 7. If they don't, coach Steve Kerr is going to have to make dramatic changes to his rotations. He might even turn to Brandon Rush to play Barnes' minutes, despite the fact that Rush has played only 110 minutes in the playoffs, the vast majority coming in garbage time.
You've heard people call the NBA a make-or-miss league, and this series has shown that maxim to be ever so true, but for a long time, LeBron James wasn't even taking the shots.
LeBron never has been an excellent jump shooter —€" he willingly admits that's the part of this game that he's struggled with the most during his Hall of Fame career. Especially since LeBron has returned to Cleveland, the jumper —€" at times lethal in Miami's spread attack —€" has become a less-frequently used part of his immense offensive arsenal.
The Warriors have dared James to shoot the jumper in each of the past 14 games the teams have played since the start of last year's NBA Finals, because the stats told Golden State that it was an ineffective way for the Cavs to score —€" making it an effective way for the Warriors to win games.
Over the past two games, James has taken on that challenge and flipped the numbers in dramatic ways, resulting in two Cavs wins and Sunday's Game 7.
In Games 5 and 6, LeBron shot nearly as many jump shots and fadeaways as he did in the first four games of these NBA Finals, and he's making nearly half of those attempts —€" a dramatic upswing.
The same goes for shots outside of five feet and mid-range shots and 3-point attempts. (The numbers are staggering. You can check them all out here.)
LeBron played coy when asked about his dramatically improved jump shot Saturday ahead of Game 7, saying: "I'm just playing my game. I'm watching a lot of film. I'm seeing ways I can be successful out on the floor and I'm just trusting it."
One would have to think that the shots will be there again in Game 7, especially if Andre Iguodala is in any way limited on defense —€" but will LeBron —€" who has shot 35 percent outside of five feet in the past two years —€" continue to trust that shot should they not fall early?
---
---