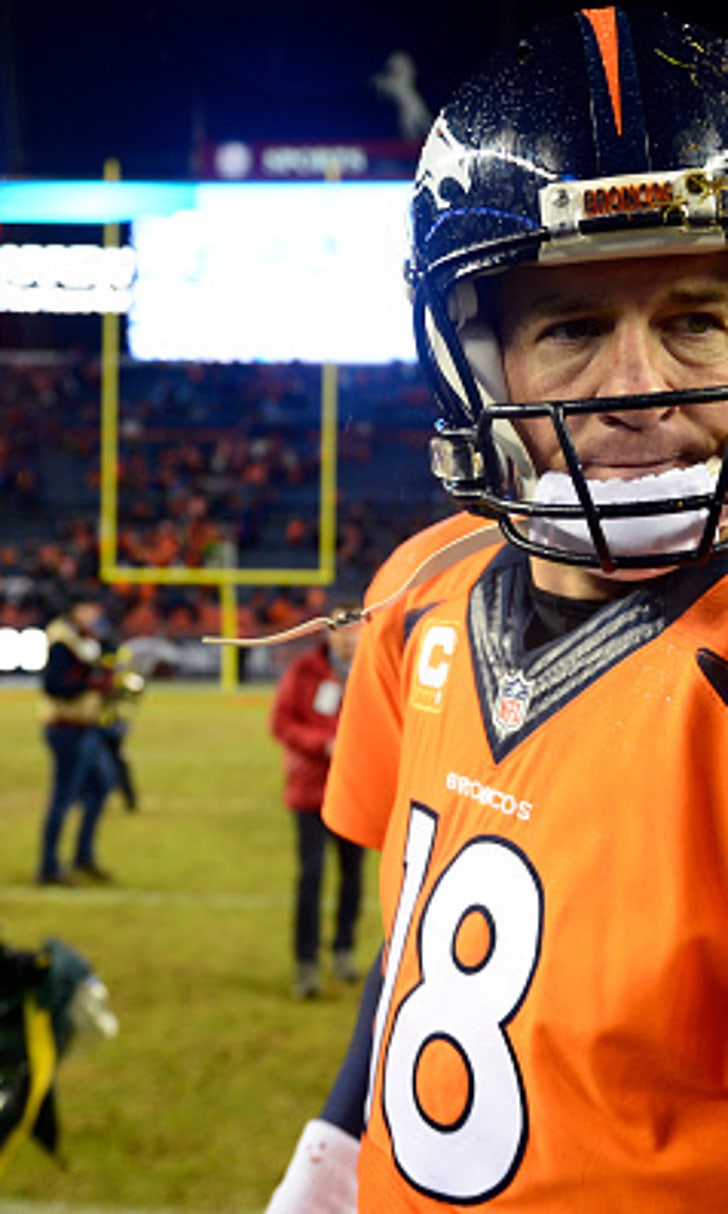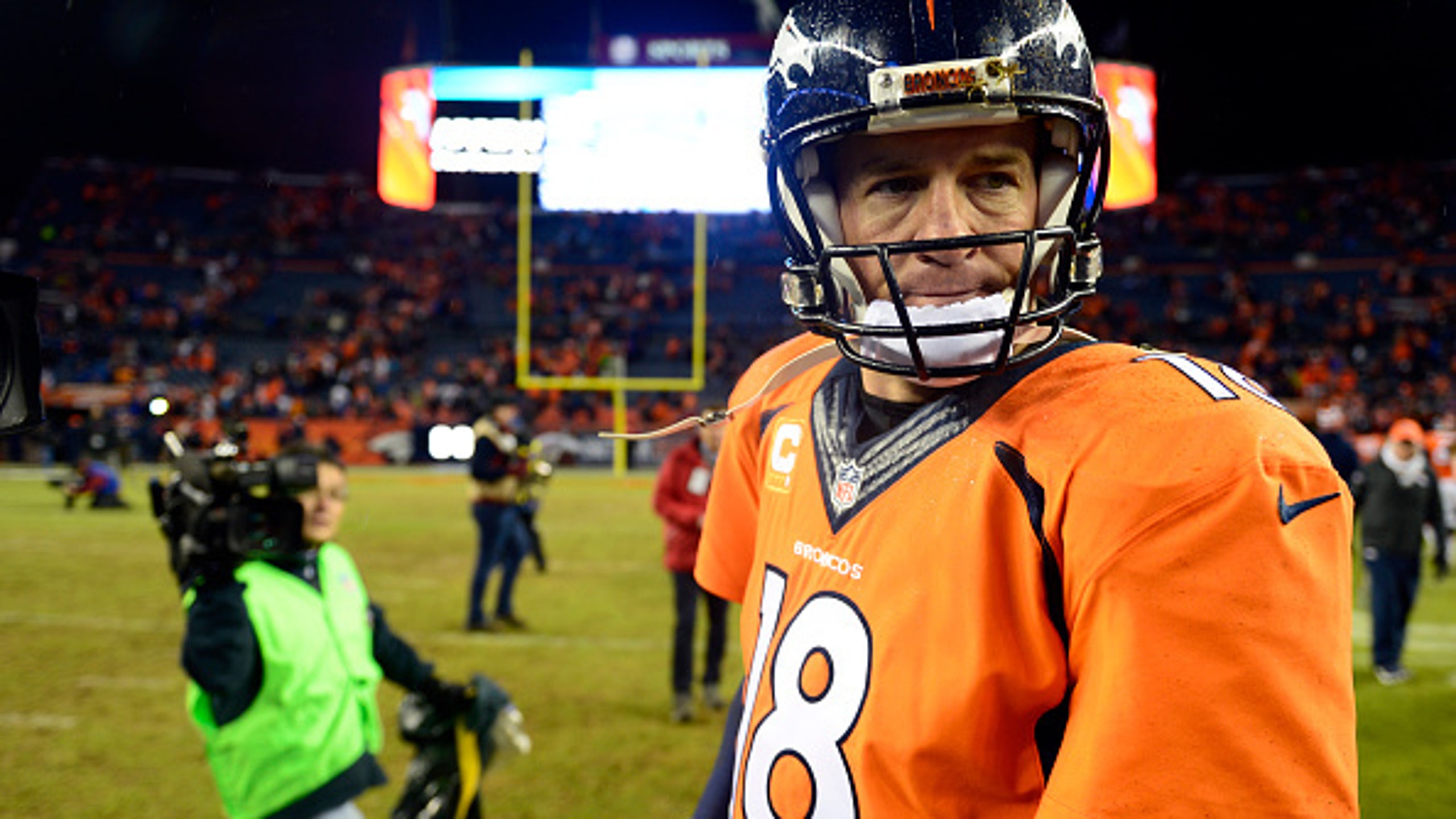 Five athletes from the 'Jurassic Era' still making an impact today
BY foxsports • June 12, 2015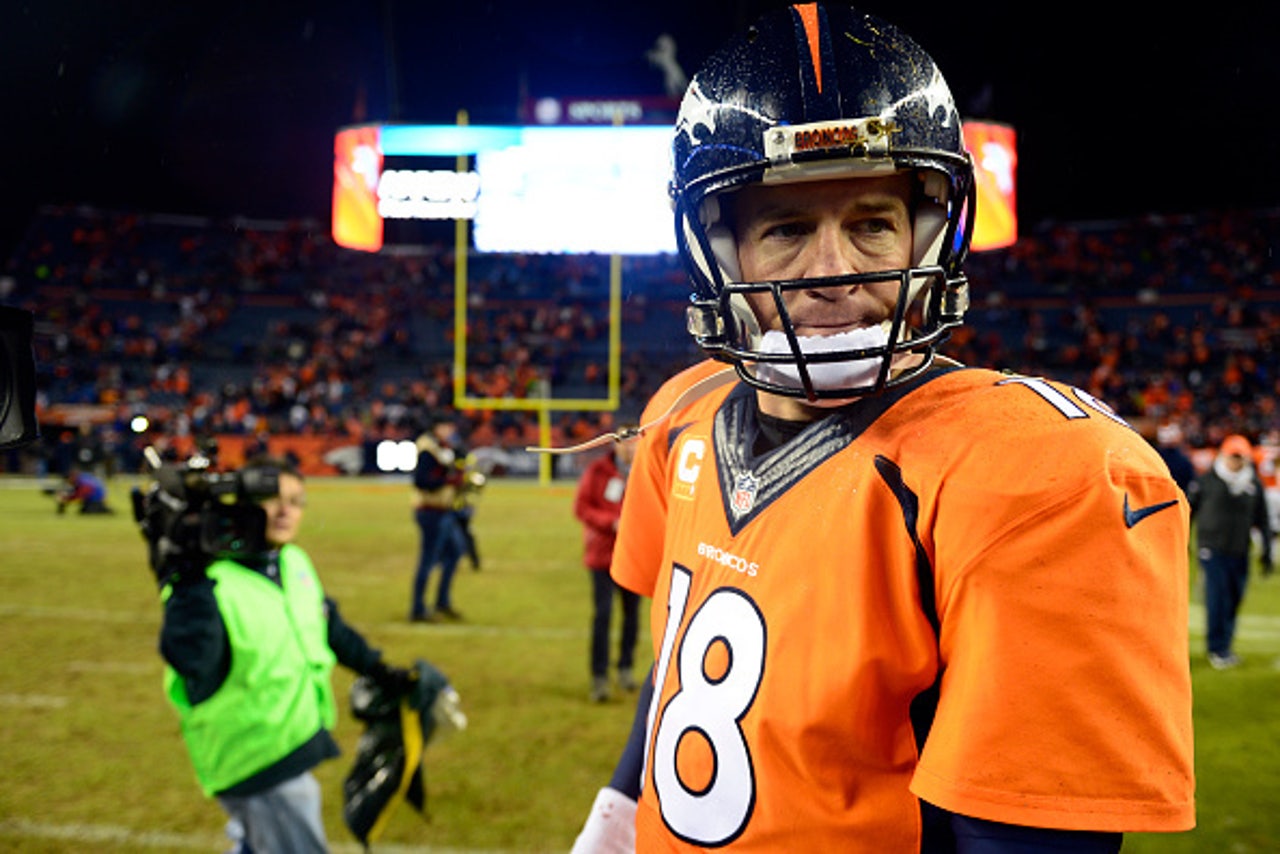 By Vincent Frank
Jurassic World starring Chris Pratt has been all the buzz in recent days. The latest venture in the movie franchise premiered in theaters on Friday and from most accounts, it's expected to be one of the the summer's bigger blockbuster flicks.
Who wouldn't want to spend two hours watching dinosaurs rap apart human flesh on a grand scale? It sure the heck beats spending the day in 100-degree weather. Just ask Richard Sherman.
The movie's premiere got us thinking. What if there were professional athletes during the Jurassic times, better known as the second period of the Mesozoic era?
Well, it seems these five athletes are so old that it's possible they were dominating the sports world during that time and are still dominating today.
1. Peyton Manning, NFL (39) 
After 17 years in the NFL, it appears Manning may be nearing the end of the line. There has been no real indication that he plans to play beyond the 2015 season. If not, Manning will still end his career as one of the top quarterbacks in the history of the game. And what he has done since undergoing back surgery at the age of 35 is utterly ridiculous. In the three seasons since that fork in the road of an otherwise tremendous career, Manning has put up a 38-11 record as a starter with 131 touchdowns compared to 36 interceptions. Just think about that for a second.
Now looking to win that elusive second Super Bowl title, Manning has a chance to be the oldest starting quarterback to ever hoist the Lombardi. Even if that doesn't happen, the true extent of a career that has spanned three decades will likely never be fully understood by the masses.
2. Tim Duncan, NBA (39)
Five NBA championships, three NBA Finals MVP's, two-time NBA MVP, 15-time All-Star and a 10-time All NBA First-Team performer. The list of accolades go much further than that, but you get the point. Turning 39 this past season didn't set Duncan back too much. He led the Spurs to a 16th consecutive 50-win campaign while putting up 13.9 points and 9.1 rebounds per game. Statistically, a far cry from his MVP years, but a performance that no other player his age has put up in recent Association history.
While all of Duncan's major statistical numbers have decreased in each of the past three seasons, he appears ready to return for yet another run at a sixth NBA title. And based on what we have seen during his golden years, there is no reason to believe Duncan won't be up to the task.
3. Bartolo Colon, MLB (42) 
Don't tell Colon that he shouldn't be doing this at an advanced age and during a point in his life when he's not in the best shape. This 42-year-old New York Mets starter is 8-4 in 12 starts this season. He's averaging over six innings per start. Heck, he's even hitting .167 with three RBI's this year. Considering he was a career .076 hitter prior to 2015, that's pretty amazing.
Since turning 40, Colon has won 41 of 64 decisions. Considering the husky right-handed starter began his major league career with the Cleveland Indians the same year (1997) that Tiger Woods became the youngest Masters champion, it's simply amazing how much sustained success this dude has had. In fact, it could be said that Colon has been more successful in his early 40s than he was in his early 30s.
4. Jaromir Jagr, NHL (43)
Thirteen of Jagr's Panthers teammates weren't born when he made his NHL debut.
Let's put this into perspective for a second. Jagr's first NHL game was two weeks before the Cincinnati Reds took on the Oakland Athletics in the 1990 World Series. This 43-year-old right winger spent seven seasons with Mario Lemieux. Heck, Sidney Crosby was three years old when Jagr made his debut with the Pittsburgh Penguins. We can do this all day, folks.
Despite being a little long in the tooth, Jagr still put up 17 goals and 47 points between the New Jersey Devils and Florida Panthers in 2014-15. Through 25 seasons, this future Hall of Famer ranks eleventh on the all-time games played list, fifth in goals scored, sixth in assists and fourth in total points. While age will eventually catch up to Jagr, he doesn't plan on hanging it up any time soon:
"I love the game. What I want to tell you is I don't know if it's going to be the last year in the NHL," Jagr said last September, via NJ.com. "If I stay healthy, it's not going to be my last year in hockey. I want to play until 50, maybe more."
If Jagr can come anywhere near playing until his 50th birthday, it will be one of the sport's greatest accomplishments. Let's hope for the sake of his actual health, he doesn't.
5. Paul Pierce, NBA (37)
It seemed that Pierce's career was pretty much over two years ago. After logging so many minutes throughout what had been a Hall of Fame worthy career during his time with the Boston Celtics, "The Truth" just didn't seem to have a whole bunch left in the tank. That was taken to a whole new level after he struggled helping the Brooklyn Nets turn it around in 2013-14.
However, Pierce found a perfect role with the Washington Wizards this year. Starting all 73 games that he played, Pierce shot 39 percent from three-point range and put up almost 12 points per game. More than that, he acted as a veteran presence for a team with two budding stars in John Wall and Bradley Beal. While it's not yet known whether Pierce will return for a 17th season, the 10-time All-Star sure has enough left in the tank to make an impact.
More from Sportsnaut:
---
---