National Basketball Association
National Basketball Association
Fight, ejections cap Cavs' win in Detroit
Published
Apr. 11, 2011 1:00 a.m. ET

Charlie Villanueva drifted over toward the free-throw line as if setting a pick, then collided with Ryan Hollins.
Moments later, the two had each other wrapped up, each with a hand on the other's face while players, officials and coaches tried to break up the skirmish.
It's been a forgettable season for the Detroit Pistons and Cleveland Cavaliers, but it's almost over.
Villanueva and Hollins were ejected following a fourth-quarter scuffle that nearly escalated into a fight, and the Cavaliers went on to beat the Pistons 110-101 on Monday night in Detroit's home finale. Daniel Gibson scored 17 points for Cleveland, including a five-point play in the third quarter that helped the Cavaliers pull away.
''You've got to be careful with the quiet ones, right?'' Villanueva said after the game. ''At the end of the day, that's something that happened on the court. It should stay on the court. I overreacted. He said some things that kind of got me upset.''
Villanueva said Hollins had thrown an elbow before the two squared off with 5:47 left in the fourth quarter. After they were separated, Villanueva came running from the Detroit bench area while teammate Rodney Stuckey, a security officer and an assistant coach tried to restrain him. He ended up running down the wrong tunnel, and Hollins stayed on court until Villanueva left.
As he was escorted back to the Pistons locker room, the 26-year-old muttered, "I will kill that dude," according to The Detroit Free-Press.
''There are going to be a lot of fines, I know that. Not to me, though,'' Cleveland's J.J. Hickson said. ''That was my first time breaking up a fight, and I thought I did a pretty good job. I took one for the team, and I think it got us going.''
The scene didn't quite escalate to the level of the infamous Pistons-Pacers brawl of 2004, but Villanueva later came out of the Pistons' locker room and sprinted toward Cleveland's locker room. He was stopped by police on a loading dock. Hollins was taken immediately to the team bus.
''I shouldn't have let my emotions get the best of me, but it was a heat-of-the-moment thing,'' Villanueva said.
The Cavaliers went on a 16-3 run spanning the end of the third quarter and start of the fourth. It started with Gibson's unusual trip down the court. He made a 3-pointer and added two free throws - one for a personal foul by Richard Hamilton on the shot, and another for a technical foul that Hamilton picked up disputing the call.
Cleveland (18-63) moved ahead of Minnesota in the race to avoid the NBA's worst record - a surprising accomplishment considering Cleveland's record 26-game losing streak earlier in the season. Minnesota (17-63) had lost 13 straight heading into Monday night's game at Phoenix.
''This is big for us, because we still have a lot of pride,'' Hickson said. ''We want to win these last few games.''
Hickson had 20 points and 11 rebounds for the Cavaliers, who have won three of five. Ramon Sessions scored 17 points for Cleveland, and Alonzo Gee added 16.
Rodney Stuckey led Detroit with 29 points, and Chris Wilcox added 16.
The Pistons (29-52) are finishing up their own miserable season, and they didn't play their best Monday - even with owner-in-waiting Tom Gores in the crowd. Gores reached an agreement last week to buy the Pistons.
There's no telling what Detroit's roster might look like next season. Tayshaun Prince was held to six points in what might have been his last home game as a Piston.
''I got spoiled over the first five or six years, what we were able to accomplish,'' said Prince, who won a title with Detroit in 2004. ''I never had tasted what we've done this season and last season. It's been unfortunate the last couple of years, but this organization has meant a lot to me.''
Notes: Detroit shot 51 percent from the field but turned the ball over 16 times to Cleveland's six. ... Gores did a little dance on the big screen during the game and drew a nice ovation.
---
---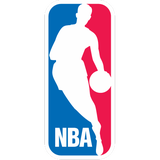 Get more from National Basketball Association
Follow your favorites to get information about games, news and more
---