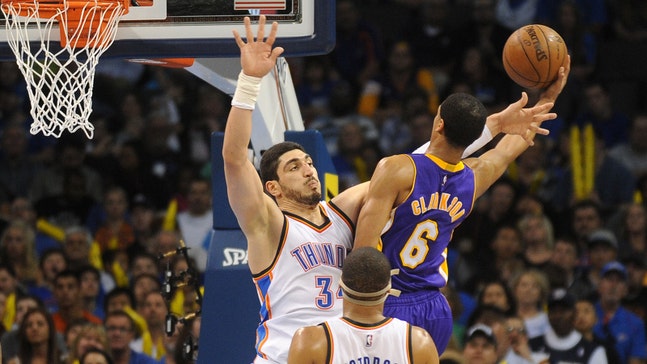 Enes Kanter and the Thunder are reportedly discussing a max deal
Published
Jul. 1, 2015 12:28 p.m. EDT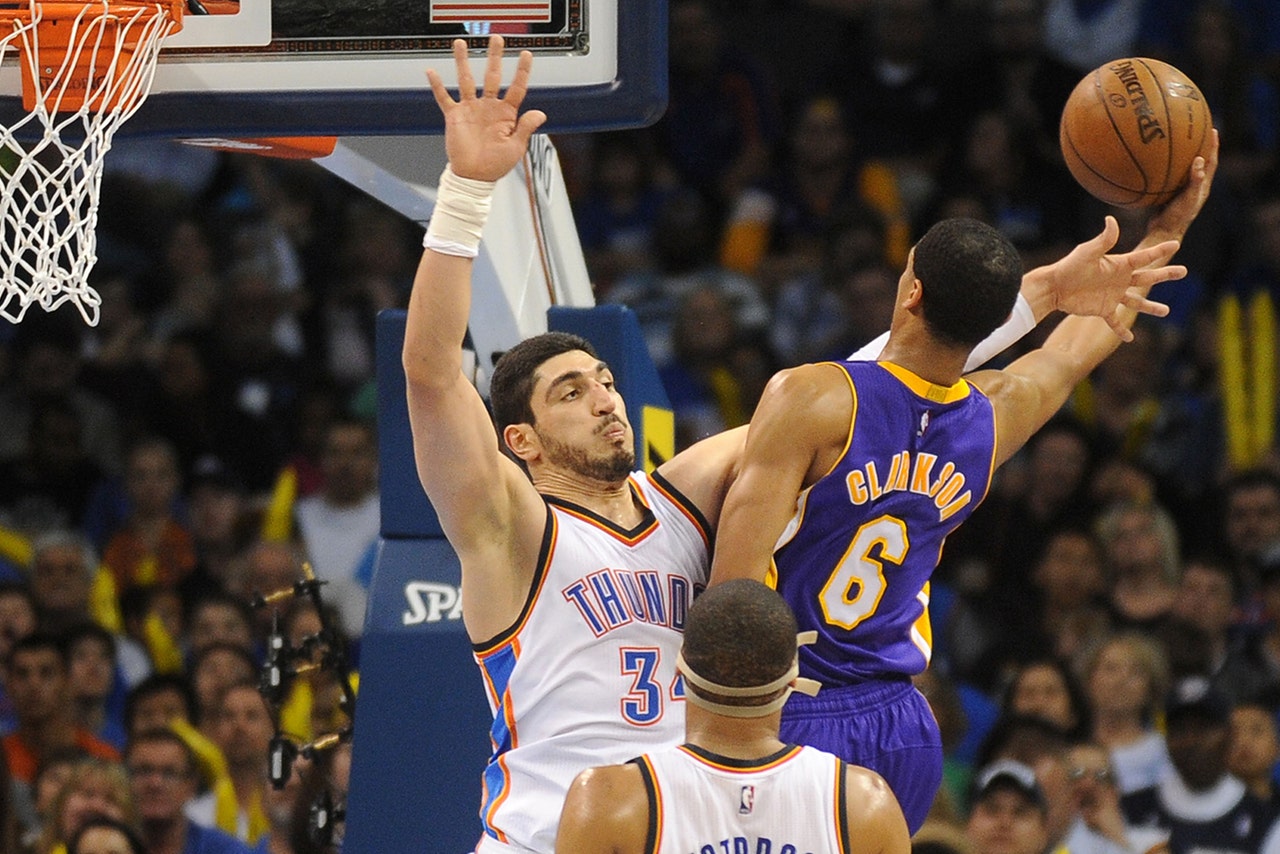 The Oklahoma City Thunder didn't acquire Enes Kanter last season solely to be a late-season rental. They want him to be a part of their long-term future, and are ready to pay the money to make it so, according to RealGM.
"Enes Kanter — the Oklahoma City Thunder's top free agent — has plans to meet with the franchise in Chicago on July 1, the two sides targeting an early contract completion, league sources told RealGM.  
The Thunder and Kanter are expected to discuss three- and four-year contract sheets that could reach maximum-level money with incentives, sources told RealGM."
The Thunder may be outbidding themselves here. While Kanter's a good offensive player, he nearly negates everything he does on that end with his poor defensive play. He racked up a bunch of double-doubles last season, but will he be able to do so once the Thunder are back at full strength? Perhaps more importantly, if he's not getting the playing time he feels he deserves, will rumors of his discontent bubble up as they did in Utah? There's nothing wrong with committing money to a gifted scorer and rebounder, but max money seems to be a bit high for Kanter.
(h/t RealGM) 
Photo credit: Mark D. Smith-USA TODAY Sports
---
---