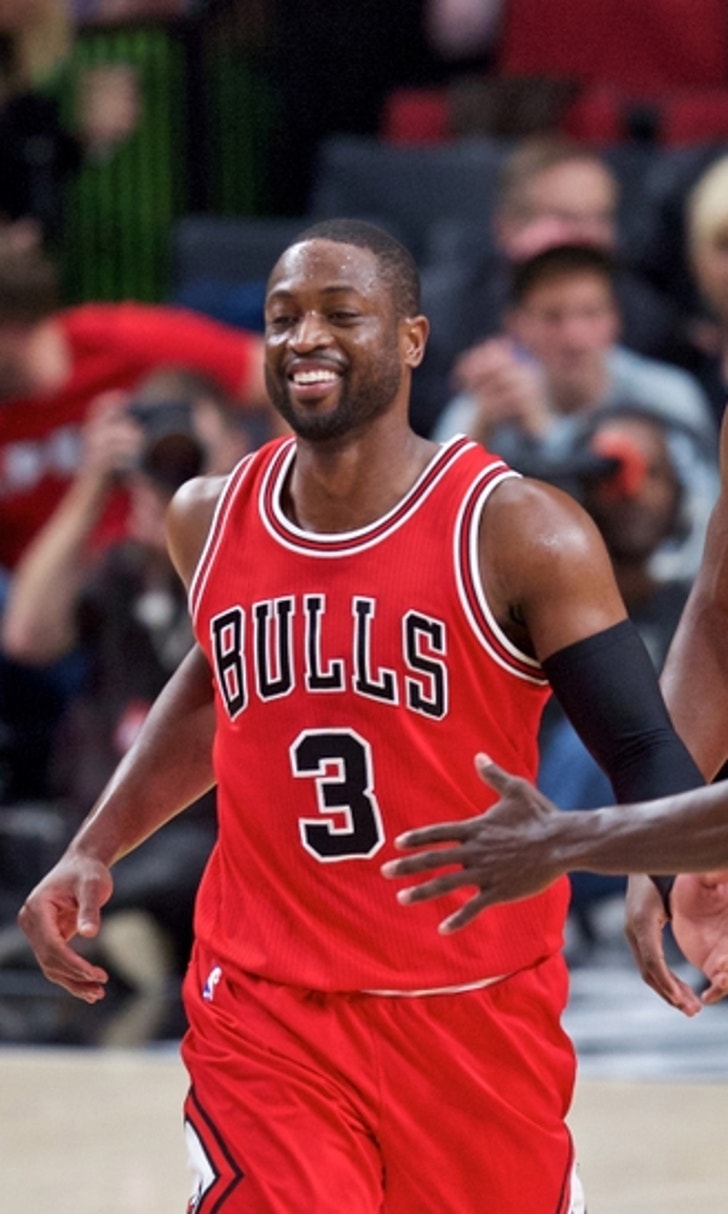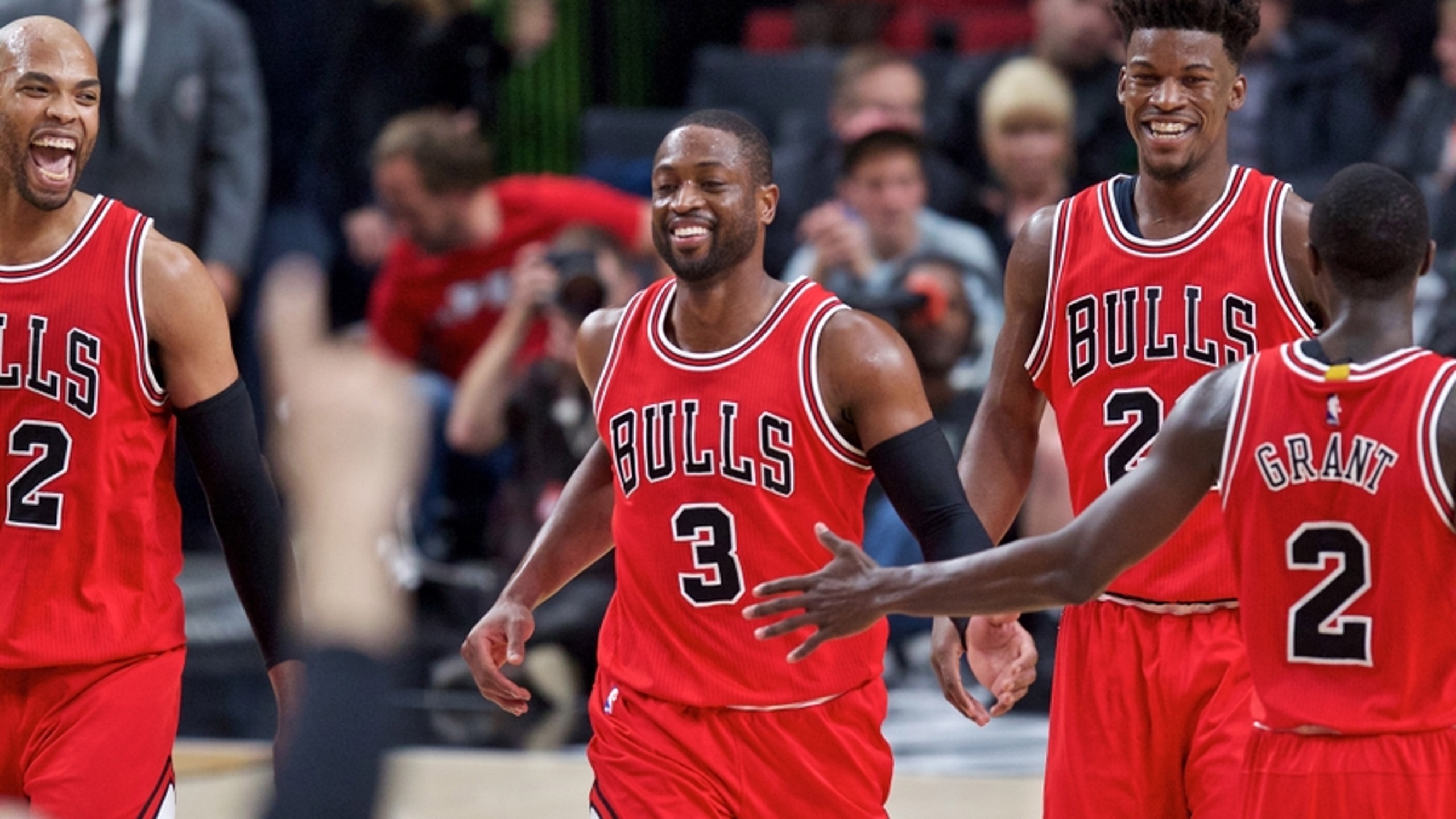 Dwyane Wade speculates about trade deadline options and future with Chicago Bulls
BY Rob Perez • January 20, 2017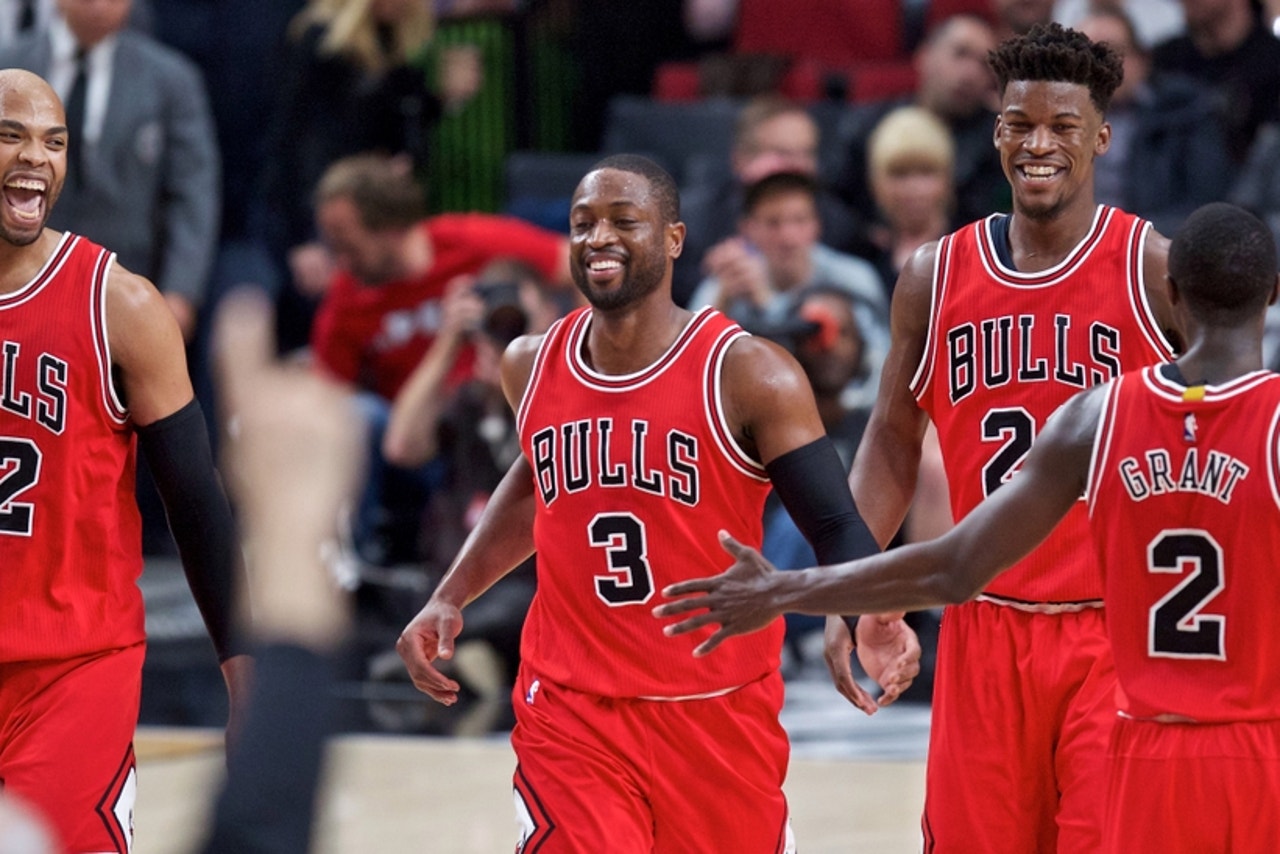 Sitting in 3rd place in the NBA's central division with a 21-22 record, the Chicago Bulls are struggling to stay afloat among the league's mediocre teams -- let alone be a relevant championship contender.

This recent offseason, Dwyane Wade left the only franchise he's ever played for (Miami Heat) to join a Bulls team with star names of Jimmy Butler, Rajon Rondo and obviously himself. Needless to say, it hasn't worked out -- and as the NBA trade deadline approaches, the Bulls front office will be posed with a difficult decision: continue to ride out the storm and see if the Bulls' big names can right the ship, or, liquidate all of the roster's assets and start fresh.

On Thursday, Wade made it very clear to ESPN's Nick Fridell he is not interested in sticking around if the franchise's front office executives choose the latter:

At the end of the year, you sit back and see what the team is, what direction they're going in ... I would be a liar to say that I want to play on a team with all 21-year-olds. You know what I mean? And be a part of the future building. I would be a fool to say that. But you also want to be in the best position for what you think is for you at that time, too.
... One of the main reasons I'm here is Jimmy. He's the one who called me and got me to come here. So that's a big part of my decision and everything else, is what Jimmy's doing, what his future looks like and all that. And I've made it very clear. So I have no idea from that standpoint. You just have to wait and see and then see what works out."
You don't know. You think about guys like, let's just go with Mike Dunleavy, who didn't want to go to Atlanta. I think he had 20 off the bench the other night. You don't know what situation is going to be right for you. In the moment, yeah, you have an idea of what you want to do. And this is the way you wanted it to go and then when it don't go that way, you got to respond. So I don't know.
I've enjoyed my time here. It's been a learning experience, it's been challenging and it's been cool all in the same. I feel -- for my career, for me -- I needed this. I needed to see what the other side was like, too. ... But I'm definitely very open and honest that Jimmy is one of the reasons I'm here from a basketball standpoint and, as we sit here right now, he's here, I'm here, we're happy. You don't know what's to go from there."
You evaluate the year from an organization standpoint, from a player's standpoint: How you loved it, how you liked it, how you hated it, whatever the case may be ... So I think that's the biggest thing. You kind of sit back and -- being 35 -- you kind of evaluate your years. What do you want to do? How many more years you thinking about playing? What's the best thing to do? Is it to sign a contract, or is it to opt out and try to get a longer [deal]?
It's a lot of things you weigh. But when the season's over with, I'll let this season kind of speak for itself, and (I'll) kind of sit back, like I always do with my family, and then decide on what their future looks like for us.
---
---