National Basketball Association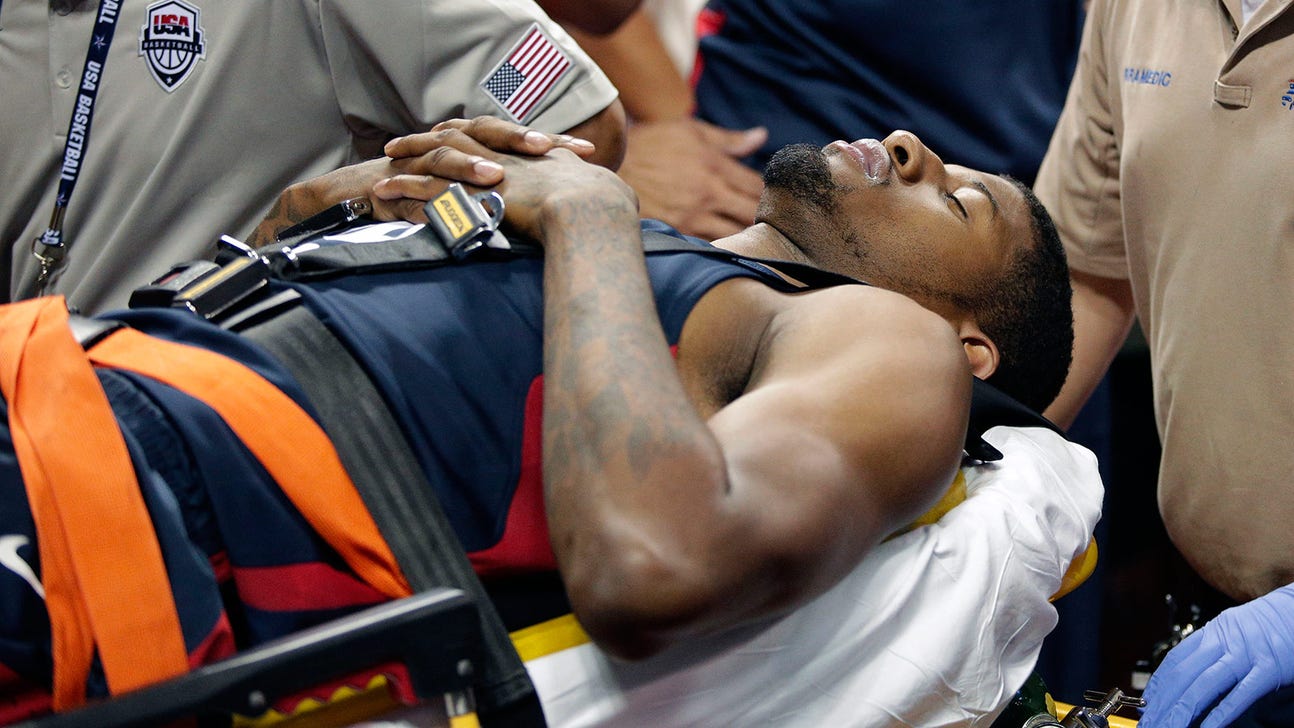 National Basketball Association
Doctors say George faces long rehab process after injury
Published
Aug. 2, 2014 4:18 p.m. ET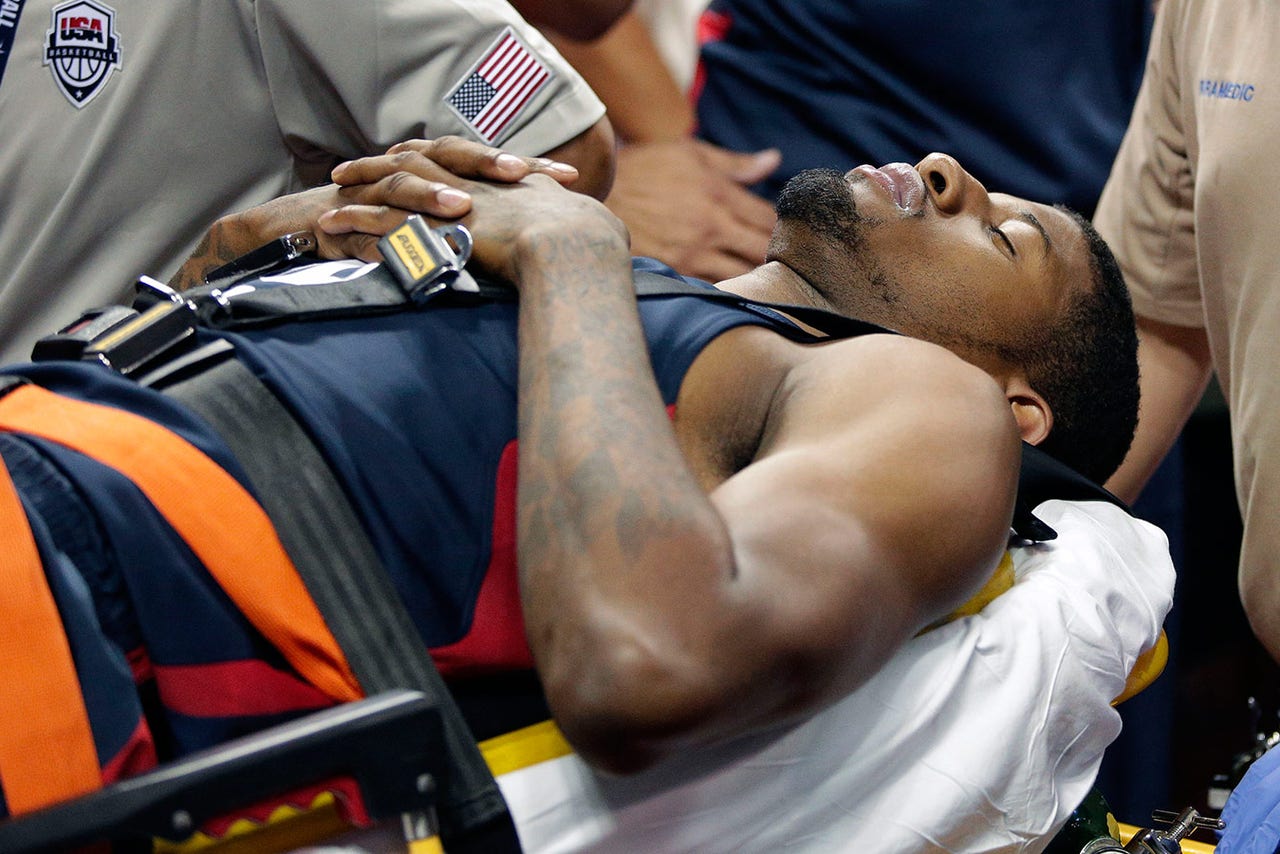 Doctors say Paul George's biggest battle is yet to come, and it may take a year or more before he returns to the Pacers lineup.
One day after the two-time All-Star suffered a gruesome open tibia-fibula fracture on his right leg during a USA Basketball intrasquad scrimmage in Las Vegas, the questions began in earnest about George's recovery -- and whether he'd ever regain the form a that made him one of NBA's most complete players.
The 24-year-old George and said he was resting comfortably Saturday morning following surgery. Pacers president of basketball operations Larry Bird later issued a statement saying hopes George will return to Indianapolis next week before the long rehab process begins.
''The thing about breaking a bone is that if you get it back in the appropriate position, it can be as good as new,'' said Dr. James Gladstone, the co-chief of sports medicine at Icahn School at Medicine at Mount Sinai in New York. ''If the muscle is not involved and the bone and muscle are fully healed, then I think he will get back (to his previous form).''
Gladstone, who is not treating George, said it usually takes athletes nine to 12 months to completely recover from this type of injury. If that time table holds up, the earliest possible return for George would be May when the NBA playoffs are in full swing.
If George misses the entire season, he would have almost 15 months before opening day 2015 - a timeline that coincides with Dr. Patrick Kersey's prognosis. Kersey, a physician at St. Vincent Sports Performance in Indianapolis, is the medical director of USA Football and treated Louisville guard Kevin Ware when he suffered a similarly horrific injury during the 2013 NCAA tournament regional finals.
Although Kersey is not George's physician, either, he said it will likely take six to 12 weeks for the bone to fully heal and another six to 10 weeks for George to start walking normally. If all goes well, Kersey said George could be back in six to 12 months, though he warned it may take George as long as 18 months to start playing like his old self.
The biggest obstacle for George may be his own patience.
''It's a challenge because (athletes) want to push the envelope always,'' Kersey said. ''First, he has to get back to a normal life and then the body needs to work in an efficient way. Once those pieces are in place you can kind of start training and then return to basketball.''
Bird gave no time table Saturday.
''It is way too early to speculate on his return as the No. 1 priority for everyone will be his recovery,'' Bird said. ''Our initial discussions with our doctors and the doctors in Las Vegas have us very optimistic.''
George has plenty of fans wishing him well.
Teammates, reigning MVP Kevin Durant and LeBron James all used their Twitter accounts to offer support, and at the Indianapolis Colts training camp in nearby Anderson, coach Chuck Pagano and punter Pat McAfee joined the chorus.
''This is a devastating injury to a great, great player and we want Paul to know that we're all family in this city and our thoughts and prayers go out to him. We've got his back,'' said Pagano, who missed 13 games two years ago after being diagnosed with cancer.
McAfee, a big Pacers fan, added: ''He's a good guy off the court and a baller on the court, and I can't wait to see him back on it and win the Comeback Player of the Year Award.''
George does have several advantages.
First, he's in top shape, which could speed the healing process. Second, he's become more nutrition-conscious over the last two years, something Kersey said could be a key factor in the recovery. Plus, he's a relentless worker, which is how George broke out of the shadows of more highly touted high school recruits and NBA prospects to impress Bird enough to draft him No. 10 overall in 2010.
But Gladstone's advice is to be cautious.
''The hardest part is getting the muscle memory back in the coordination sense. These guys are so finely tuned in their muscles and joints, that this kind of injury really throws that muscle memory off,'' Gladstone said. ''I think it will probably be a little bit like the Derrick Rose situation, where you'll have to assess him and then put him in simulated situations and see that before making a determination about when he'll play.''
---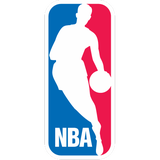 Get more from National Basketball Association
Follow your favorites to get information about games, news and more
---