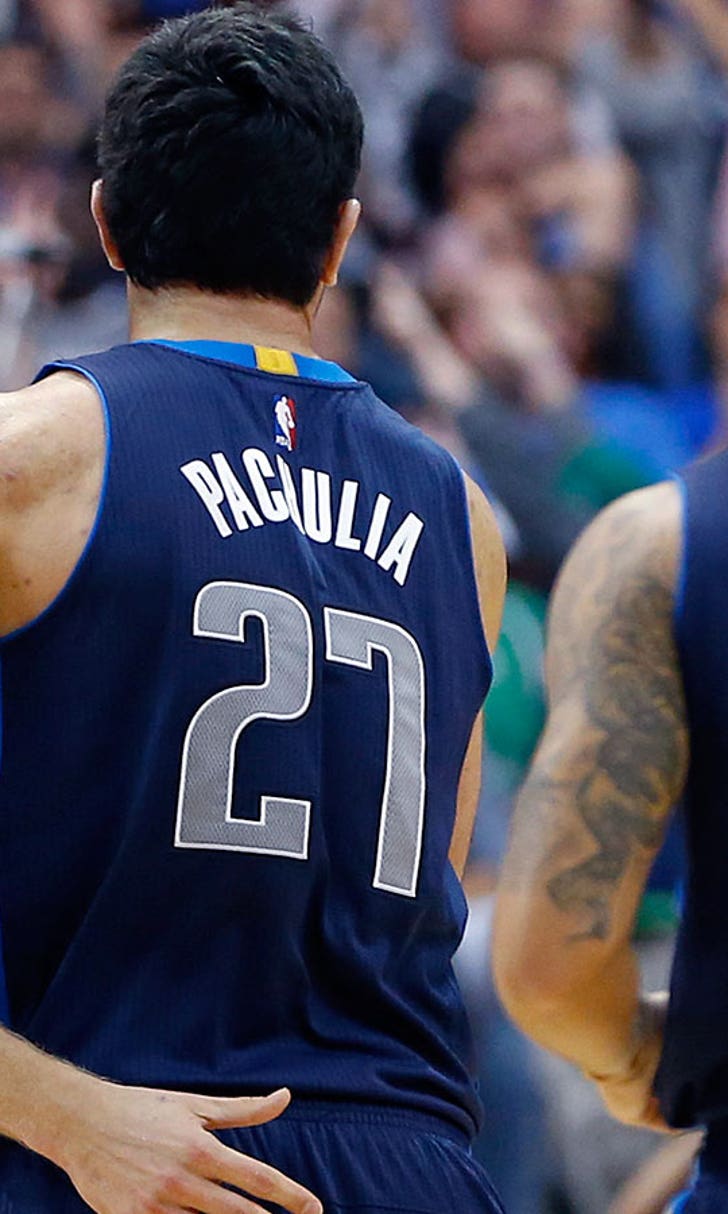 Dirk spoils Pachulia's secret for his strong All-Star voting
BY foxsports • January 11, 2016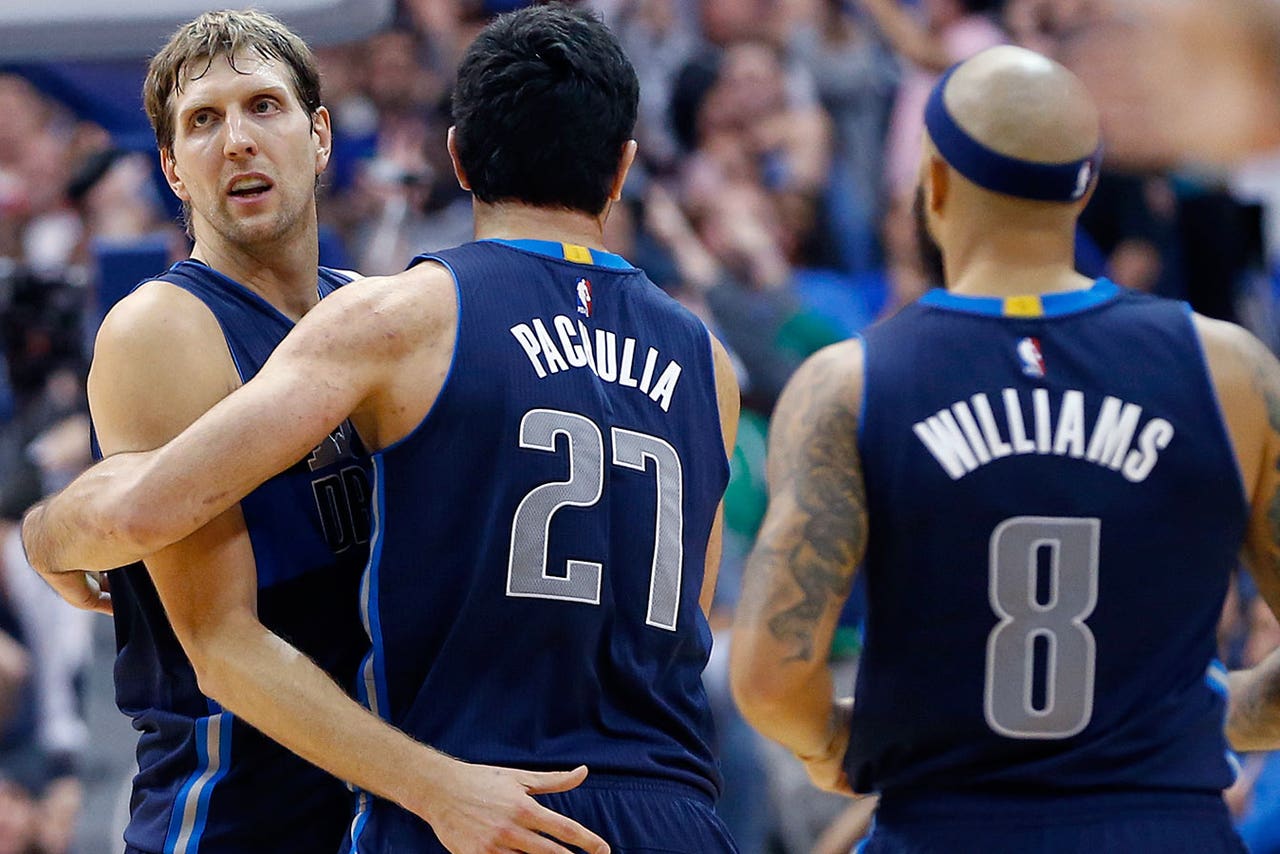 Dirk Nowitzki is a 13-time All-Star and is making a pretty strong case for a 14th appearance at age 37 by averaging a team-high 17.7 points and 6.7 rebounds, while recently passing Shaquille O'Neal for sixth on the NBA's all-time scoring list.
Yet, Nowitzki is not the Dallas Mavericks' top All-Star vote-getter after second voting returns were released last week. That honor belongs to center ZaZa Pachulia, the Mavs' emergency acquisition after DeAndre Jordan decided to jilt Dallas and return to the Los Angeles Clippers.
Pachulia has been terrific for Dallas. He's just one of nine players in the league averaging a double-double (10.7 points, 10.8 rebounds) while providing some much-needed toughness to the Mavs' front line. Predictably, the team-centric Nowitzki has no qualms with Pachulia so far receiving nearly more than 100,000 All-Star votes. Nowitzki might have even spilled a little secret as to how Pachulia, who was never an All-Star during his previous 12 seasons all spent in the Eastern Conference, has garnered more votes than not only the Mavs' legend, but also LaMarcus Aldridge, DeMarcus Cousins, Dwight Howard and even the Clippers' Jordan.
"He deserves it," Nowitzki told reporters via the Fort Worth Star-Telegram. "He told every Georgian there to get online every day and vote for him.
"I'm happy for him, and he's been incredible not only defensively and rebounding-wise, but offensively he's really skilled. He knows how to pass. He does a lot of great things and we're happy to have him."
However, it's not as if the native of Georgia is threatening to crash the Western Conference All-Star starting lineup. He currently sits eighth in fan voting with 194,421 votes, oh, only about 400,000 votes behind No. 2 frontcourt vote-getter Kevin Durant.
---
---