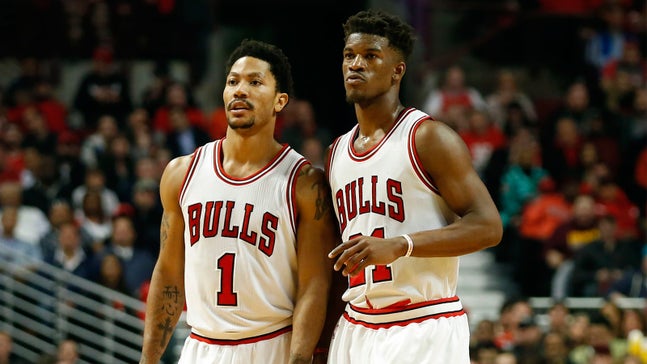 Derrick Rose and Jimmy Butler play 'Password', are adorable best friends
Published
Mar. 18, 2016 1:20 p.m. ET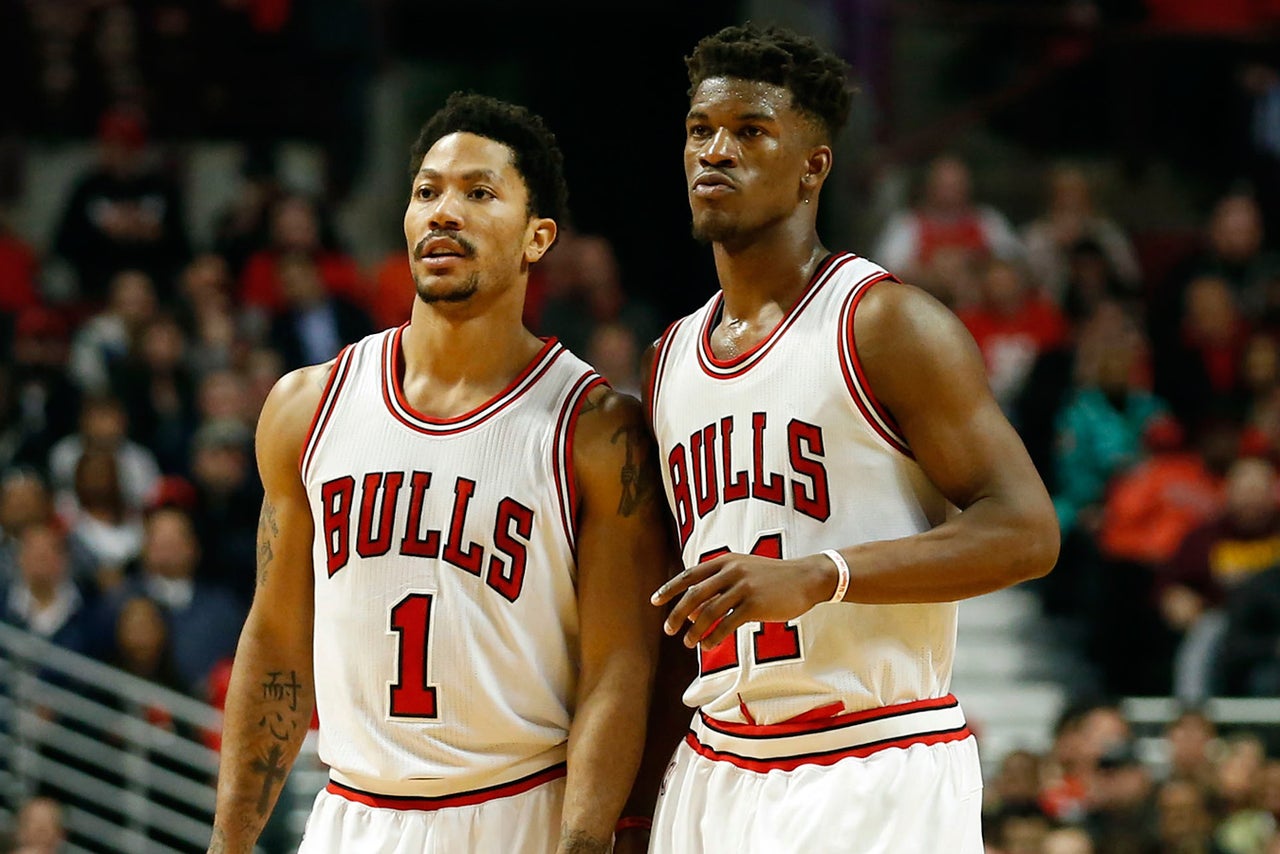 The Chicago Bulls spent the past couple seasons transitioning from one superstar to the next. First up was Derrick Rose, the 2011 MVP who had disastrous athleticism and an unstoppable first step. But a series of devastating injuries to Rose thrust his backcourt partner, Jimmy Butler, into the spotlight. 
The Bulls are now Butler's squad. He's their leading scorer, most effective defender and made the All-Star game two years in a row. 
It's naturally an awkward situation. Rumors have spread about their relationship, and how uncomfortable it must feel for the healthy Rose to no longer be considered the franchise player on his hometown team. 
Both have denied any rift, but now we don't have to take their word for it because this clip of them playing "Password" will melt your heart and forever rest every word of negative gossip:
Rose and Butler are both averaging 16.0 shots per game, and Rose's usage percentage actually leads the team. He's still a quality player! But Butler is a different animal who can more consistently create efficient shots for himself and others. This isn't the biggest reason Chicago isn't a very good team—injuries doomed their season from day one—but it doesn't help. 
In the grand scheme of things, none of this really matters, either. The Bulls are getting outscored by 2.5 points per 100 possessions with Rose and Butler on the floor, and there's a good chance they don't make the playoffs.
That's okay. This summer, they should trade their point guard, let Joakim Noah and Pau Gasol walk in free agency, then build around Butler, a rapidly improving Doug McDermott and draft picks. 
The Bulls aren't close to a championship, but Butler and Rose's game of "Password" is still worth celebrating.
---
---