National Basketball Association
National Basketball Association
Cavs' West pleads guilty in Md. case
Published
Jul. 15, 2010 1:00 a.m. ET

Cleveland Cavaliers guard Delonte West pleaded guilty Thursday to weapons charges and received a home detention sentence that includes flexibility to travel to NBA games if the league allows it.
In Prince George's County Circuit Court, Judge Graydon S. McKee III sentenced West to eight months of home detention with electronic monitoring, two years of unsupervised probation, 40 hours of community service and psychological counseling.
Prosecutors said that the sentence would allow West to attend practices and travel to NBA games as his team's schedule requires, but NBA officials would not say whether any he'll face any additional discipline that could keep him off the court.
NBA spokesman Tim Frank said in an e-mailed statement that the league would "review the court's decision before making any disciplinary decisions."
West told the courtroom he has been "put on a pedestal" because he can "dribble a basketball," and worries about letting down youth who look up to athletes.
"I'm ashamed to stand before you," West said, later adding "I've set a bad example."
Authorities said the basketball player was carrying two loaded handguns, a loaded shotgun and an 8 1/2-inch Bowie knife while speeding on a three-wheel motorcycle on the Capital Beltway last September. Police said West, who owns two homes in Prince George's County, Md., was pulled over after cutting off an officer. Video released by the prosecution after the hearing showed West stepping off the motorcycle with his hands in the air, and then standing on the side of the highway with his arms still raised.
After last year's arrest, West's father was quoted in the media saying the basketball player was concerned about protecting himself, but West's attorney said Thursday the player was transporting the weapons from one home to another because his mother asked him to. West owns two homes roughly 12 miles apart; the most direct route between the two wouldn't take him on the stretch where he was stopped.
His attorney, C. Todd M. Steuart told the court Thursday there was "certainly there was no nefarious purpose" behind West's transporting the weapons.
West pleaded guilty to carrying a concealed dangerous weapon and transporting and carrying a loaded handgun, but prosecutors dropped six other traffic and weapons charges as part of the plea agreement.
"I don't believe Mr. West should be treated any differently than a plumber," Assistant State's Attorney Jonathon Church, told the court.
Prince George's County State's Attorney Glenn Ivey said afterward that West's sentence was the norm for somebody with no prior convictions.
Ramon Korionoff, a spokesman for Ivey's office, said a GPS locator device will be used to monitor his whereabouts, but it's not clear if it will be worn on his ankle or other body part.
West, 26, has been a productive player during his two-plus seasons with Cleveland, but the past year has been a difficult one for him and the team.
Following his arrest on the weapons charges last September, West reported to the Cavs' training camp on time but missed the team's first four practices without an excuse. He returned but then left the team for a week to deal with personal matters. In October, his wife filed a domestic violence report against him.
Other than a brief question-and-answer session last year, West did not speak to reporters all season. The Cavs were proactive in helping West, who has battled bipolar disorder for years. He was often seen talking with a team psychologist following practices.
It's still possible the team could waive West, acquired in a 2008 trade. A spokesman for the team declined to comment.
---
---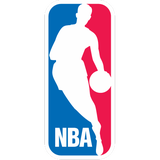 Get more from National Basketball Association
Follow your favorites to get information about games, news and more
---