Cavaliers set NBA playoff record for 3-pointers
May 4, 2016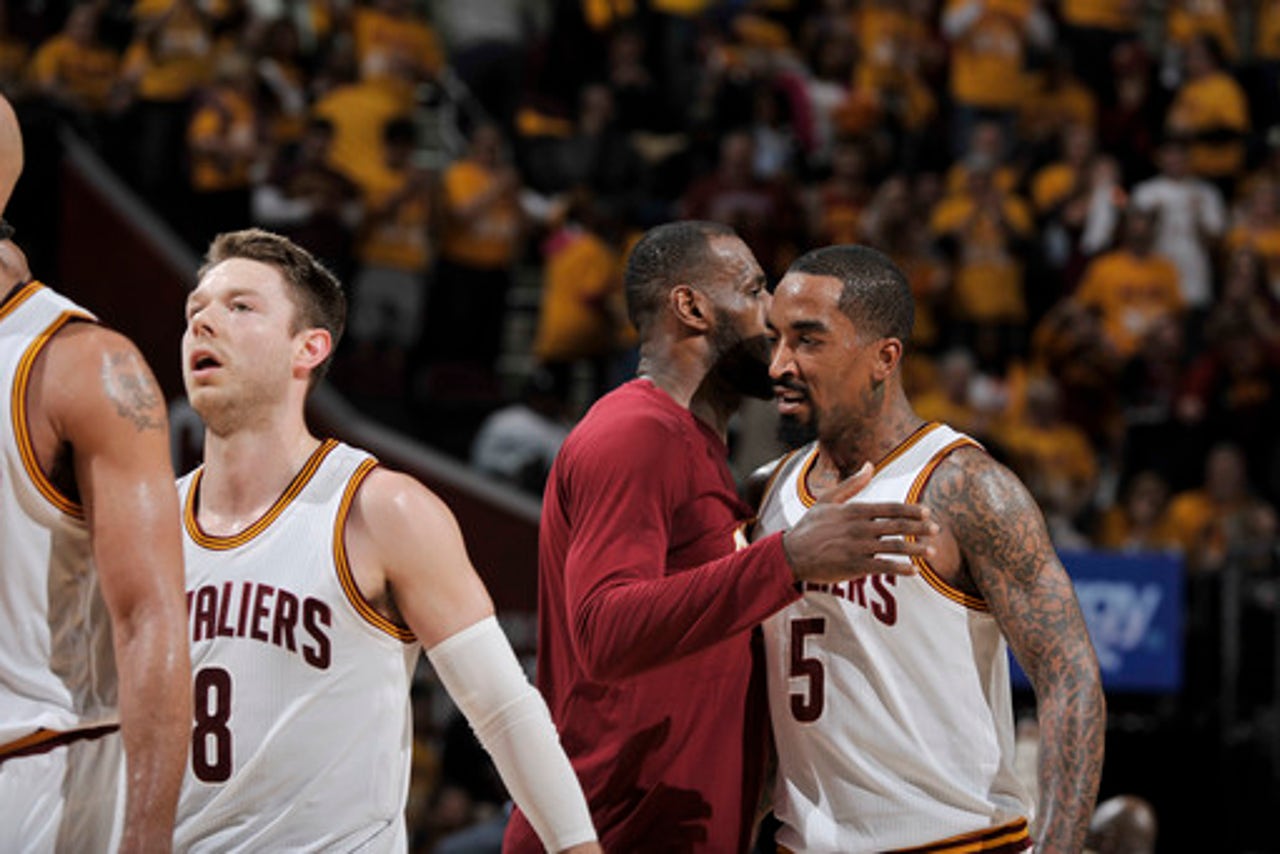 CLEVELAND (AP) The Cavaliers have set an NBA playoff record by making 22 3-pointers in Game 2 against Atlanta on Wednesday night.
With Kyrie Irving's 3-pointer with 5:06 left in the third, the Cavs surpassed the previous postseason record of 21 set by the Golden State Warriors on April 24.
At that point, the Cavs had more 3-pointers than Atlanta had field goals.
Led by J.R. Smith's six 3-pointers, the Cavs went 18 of 27 in a dizzying first 24 minutes, opening a 38-point lead. Cleveland bettered the league mark for any half - regular or postseason - by making 18 3s in a half.
Cleveland made seven consecutive 3-pointers in the first quarter, when the Cavs opened a 15-point lead. The Cavs didn't slow their barrage in the second quarter, when they made 10 more 3s.
---
---