National Basketball Association
National Basketball Association
Carmelo: 'I want to be a free agent'
Published
Oct. 17, 2013 1:00 a.m. ET

New York Knicks fans, you might want to sit down before you read this: Carmelo Anthony's days in the Big Apple may be numbered.
That news comes courtesy of an interview with the New York Observer, in which Anthony said he has every intention of opting out of the final year of his contract and testing free agency next summer.
"I want to be a free agent," Anthony told the Observer. "I think everybody in the NBA dreams to be a free agent at least one time in their career. It's like you have an evaluation period, you know. It's like if I'm in the gym and I have all the coaches, all the owners, all the GMs come into the gym and just evaluate everything I do. So, yes, I want that experience."
By opting out of the final year of his deal, Anthony would be forgoing the final $23.3 million of his contract, but he'd more than make it up in his next one, which could net the defending scoring champion as much as an estimated $129 million over five years if he decides to stay with the Knicks.
If Anthony decides to leave for another team, he can sign only a four-year deal that would be worth roughly $96 million, which gives some Knicks fans hope that his urgency to become a free agent is nothing more than an opportunity to secure his future with the franchise.
But folks in Orlando, Cleveland and other NBA cities that have endured similar sagas in the past will surely warn that money isn't always everything when it comes to a player's future.
However it plays (or pays) out, 'Melo is prepared for the attention his pending free agency will receive — fortunately LeBron James' similar situation will likely attract even more of it — and he's already trying to curb fans' forthcoming anger over his comments by warning them not to believe every rumor they hear.
"I came to New York for a reason," Anthony told the Observer. "I've been with you all my life, almost to a fault. I wanted to come here and take on the pressures of playing in New York. So one thing I would tell my fans: If you haven't heard it from me, then it ain't true."
---
---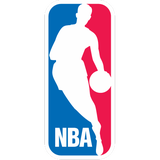 Get more from National Basketball Association
Follow your favorites to get information about games, news and more
---