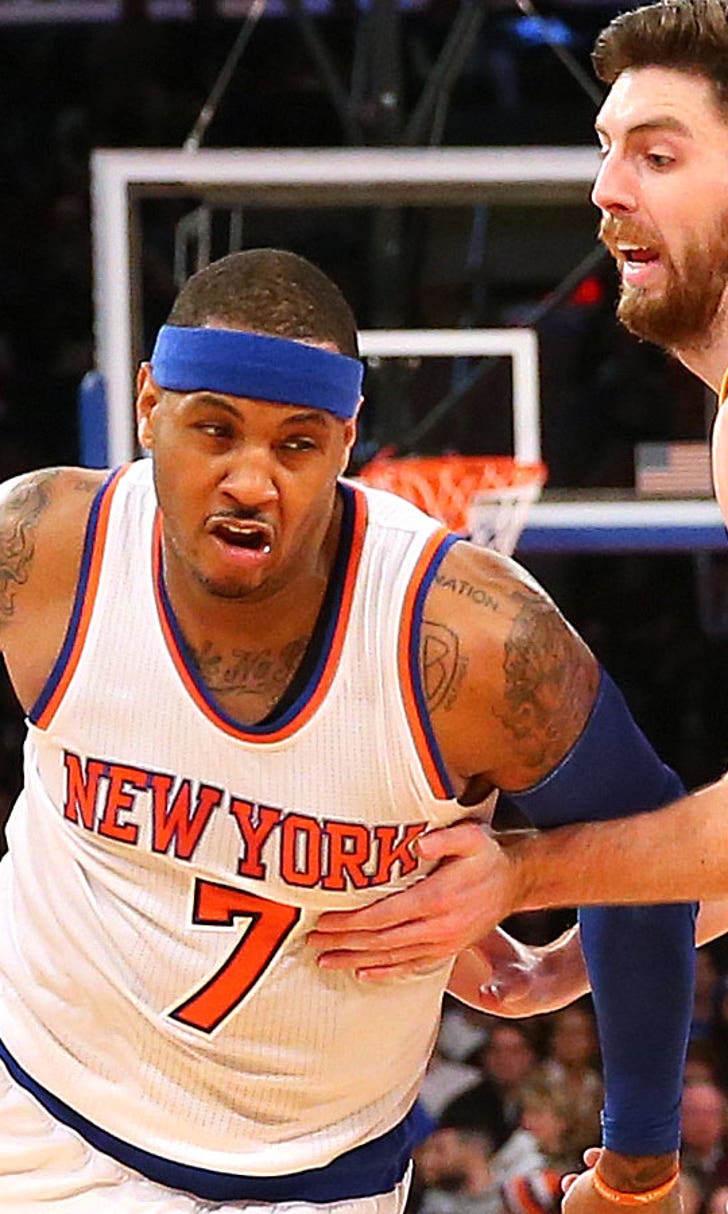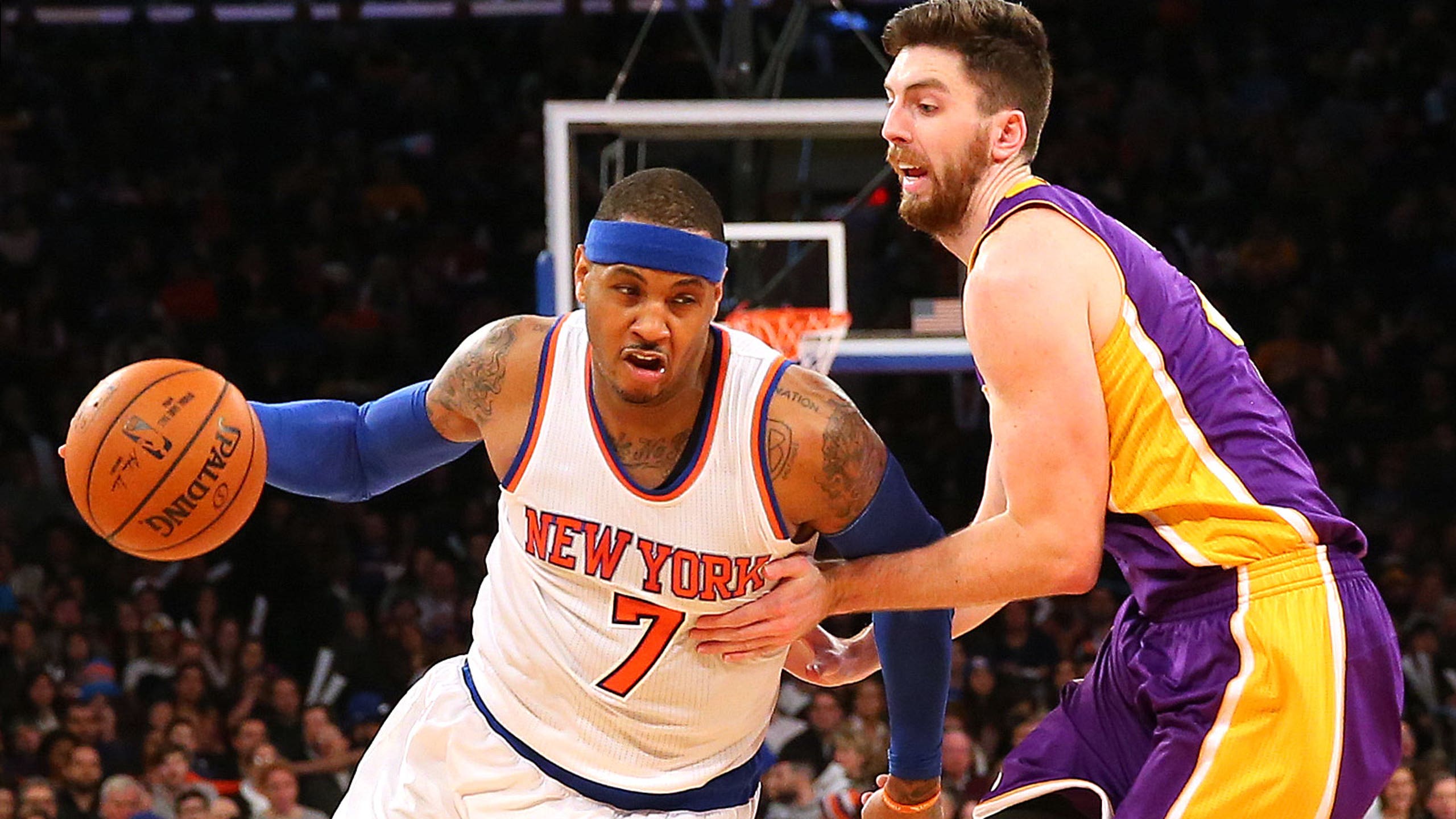 Carmelo Anthony thinking about shutting himself down
BY foxsports • February 10, 2015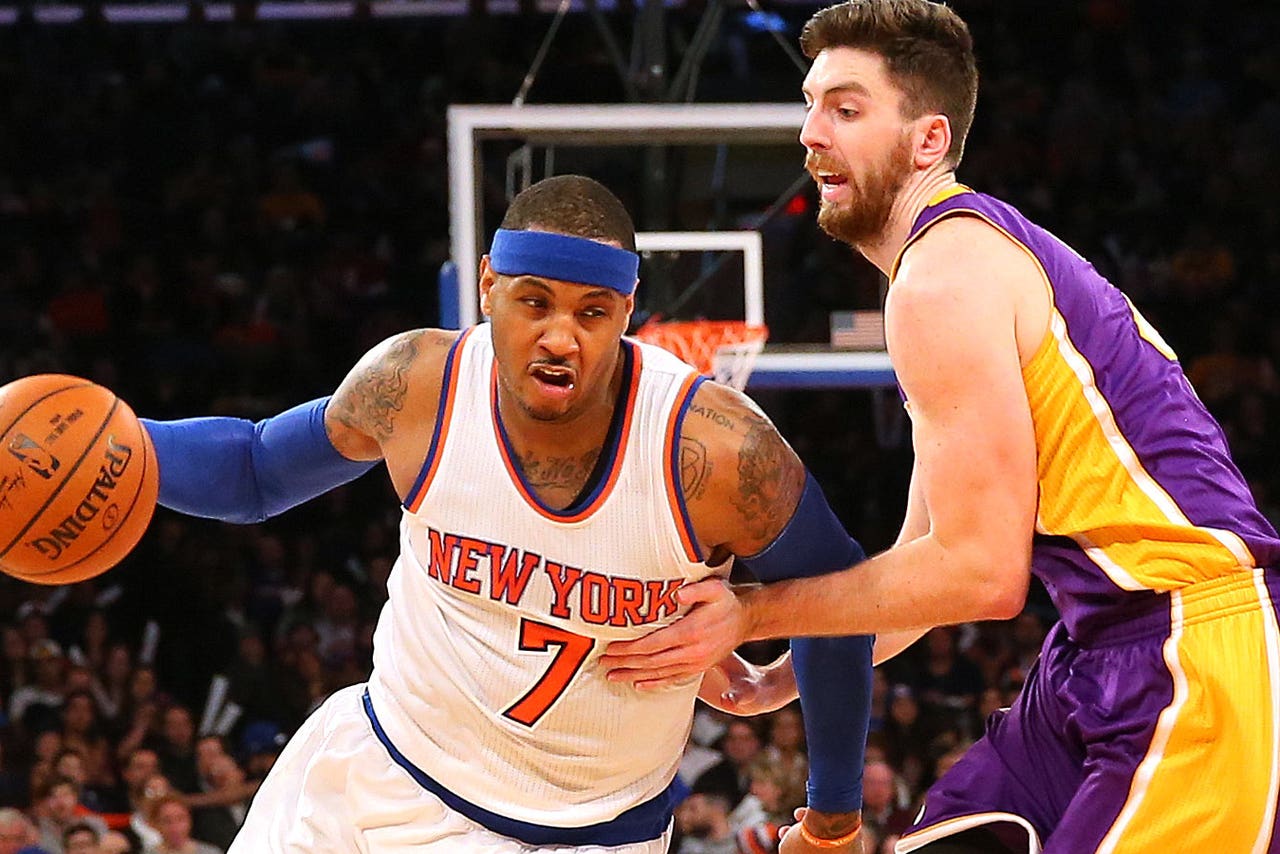 Knee soreness is nothing new for Carmelo Anthony.
The New York Knicks forward has been dealing with such all season and has sporadically missed a total of 12 games because of it. Now, after leaving Monday evening's game against the Miami Heat early because of the same ailment, Anthony says he's getting closer to shutting himself down for the year. From Al Iannazzone of Newsday:
Anthony is expected to have a procedure on his left knee sometime after the All-Star break, but first he wants to play in Sunday's All-Star Game at the Garden. That might not be derailed by what happened in the fourth quarter of the Knicks' 109-95 loss to the Heat Monday night, but he said he's getting closer to shutting it down.

"It's little things that I'm doing out there on the court, I'm restricted, or I'm not getting that power or that bounce," he said. "To do something like I did tonight, I'm getting closer to that point."

Anthony hit a step-back jumper with 7:47 left in the game and said he "irritated" his knee when he planted. He winced as he headed downcourt and pointed to the bench. The Knicks called timeout shortly thereafter, and Anthony went to the locker room to get re-taped.

He said the training staff did some tests to check if everything was structurally OK. He said it was but added that he was "very sore" and couldn't return. An MSG Network reporter tweeted that Anthony was shouting in frustration as he limped to the locker room.
The Knicks have this crazy, err — €"insane, err — €"let's go with "outdated." Yeah, outdated. The Knicks have this outdated policy which often allows players to decide if they want to play or not. If they feel like they can go, then they're good to perform, but as New York sits at 10-42, a record impressive enough to plop them right at the bottom of the toilet bowl Eastern Conference, shouldn't the team have imposed and shut Melo down already?
If your one star with which to move forward is ailing, and you've mathematically clinched a sub-.500 season before we've even gotten to the All-Star break, you take precautions. Plus, if Phil Jackson's team really does want to tank, isn't the best route to go sitting your only needle-pushing player?
Anthony prioritizing the All-Star Game over his long-term health seems purely irrational, even if All-Star festivities are to be held in New York City this year. It would be less easy to criticize if Anthony hadn't also pushed to come back from the same knee injury early for the Knicks' game in London earlier this year.
It's better for the long and short term to sit Anthony. There can't be any doubt about that, and it would be irresponsible to let Melo carry on with a knee that continues to get reinjured. Rest up, rehab and come into the 2015-16 season at 100 percent. That's the only way Anthony or the Knicks should be thinking right now. 
The Knicks are so close to doing the right thing. We're almost there. They'll get it soon enough.
---
---