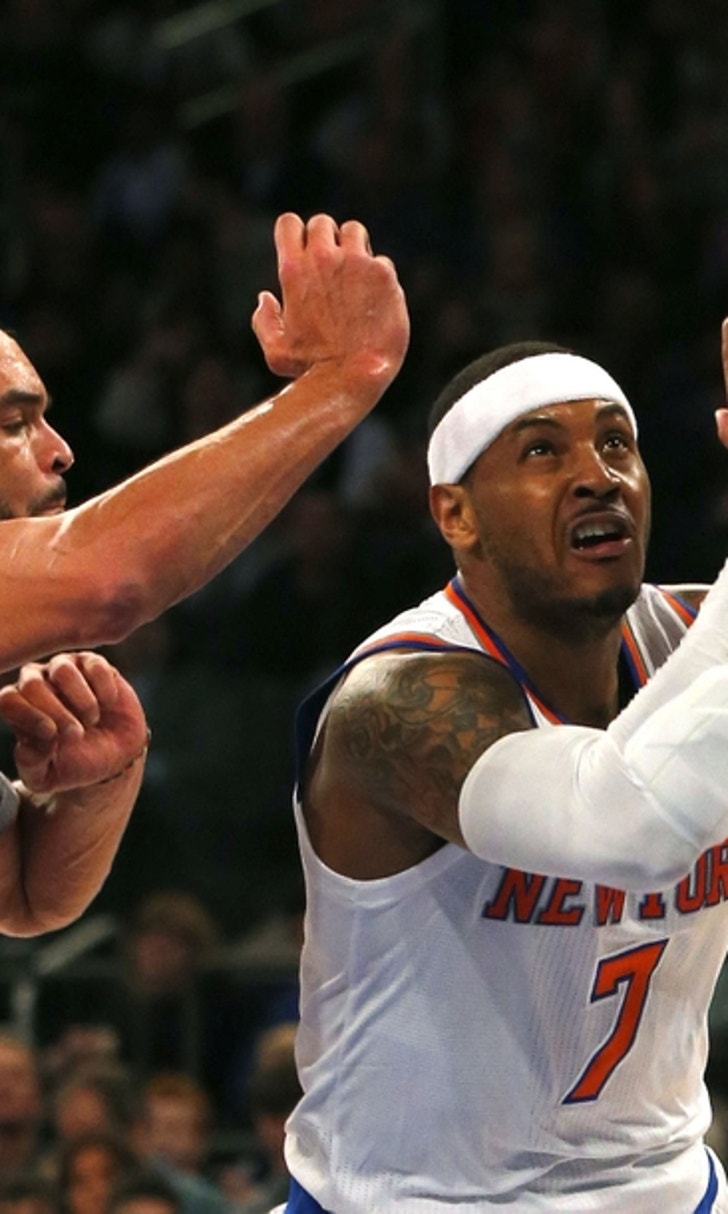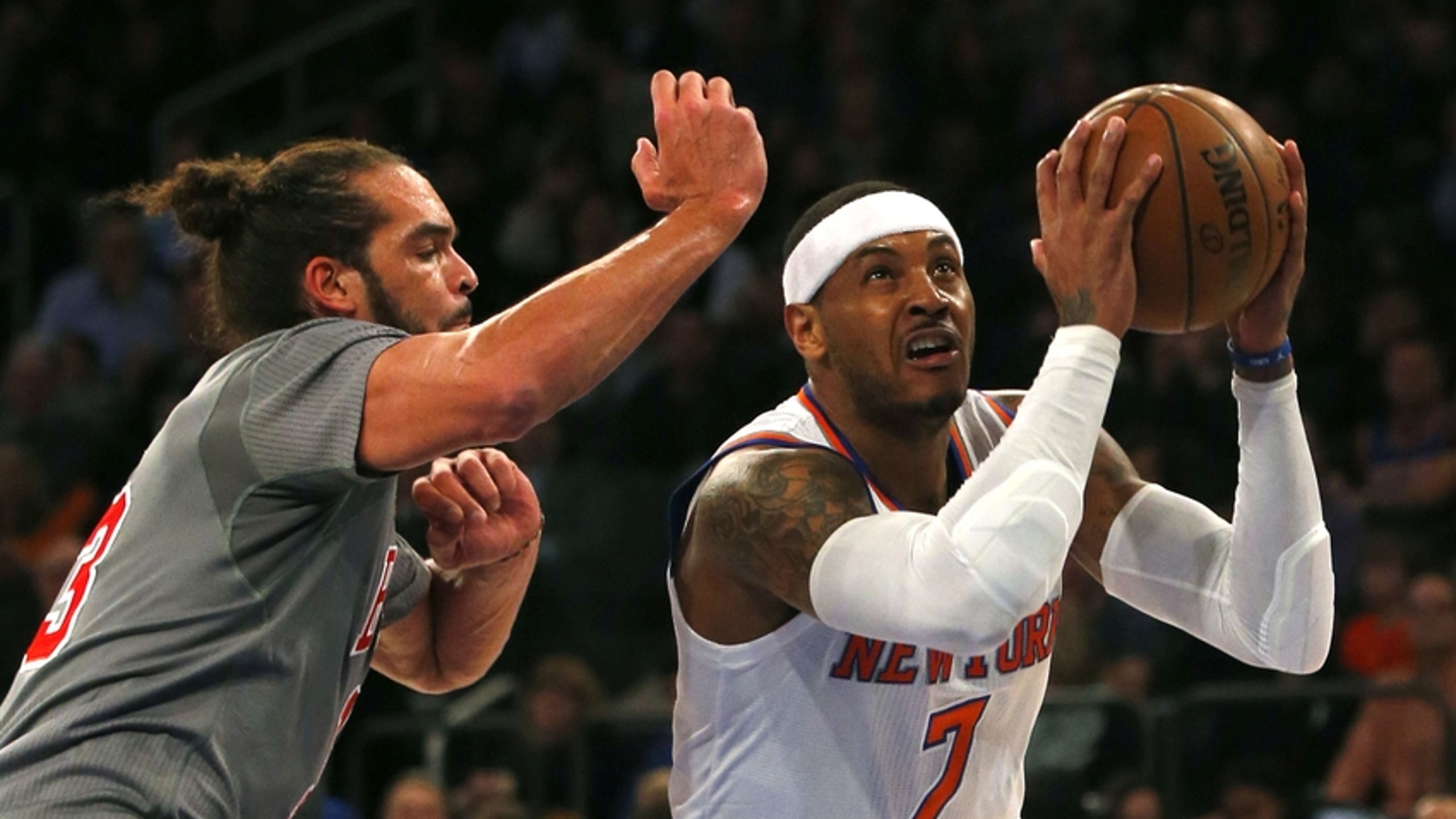 Carmelo Anthony says the Knicks have lacked the intensity Joakim Noah brings
BY foxsports • September 28, 2016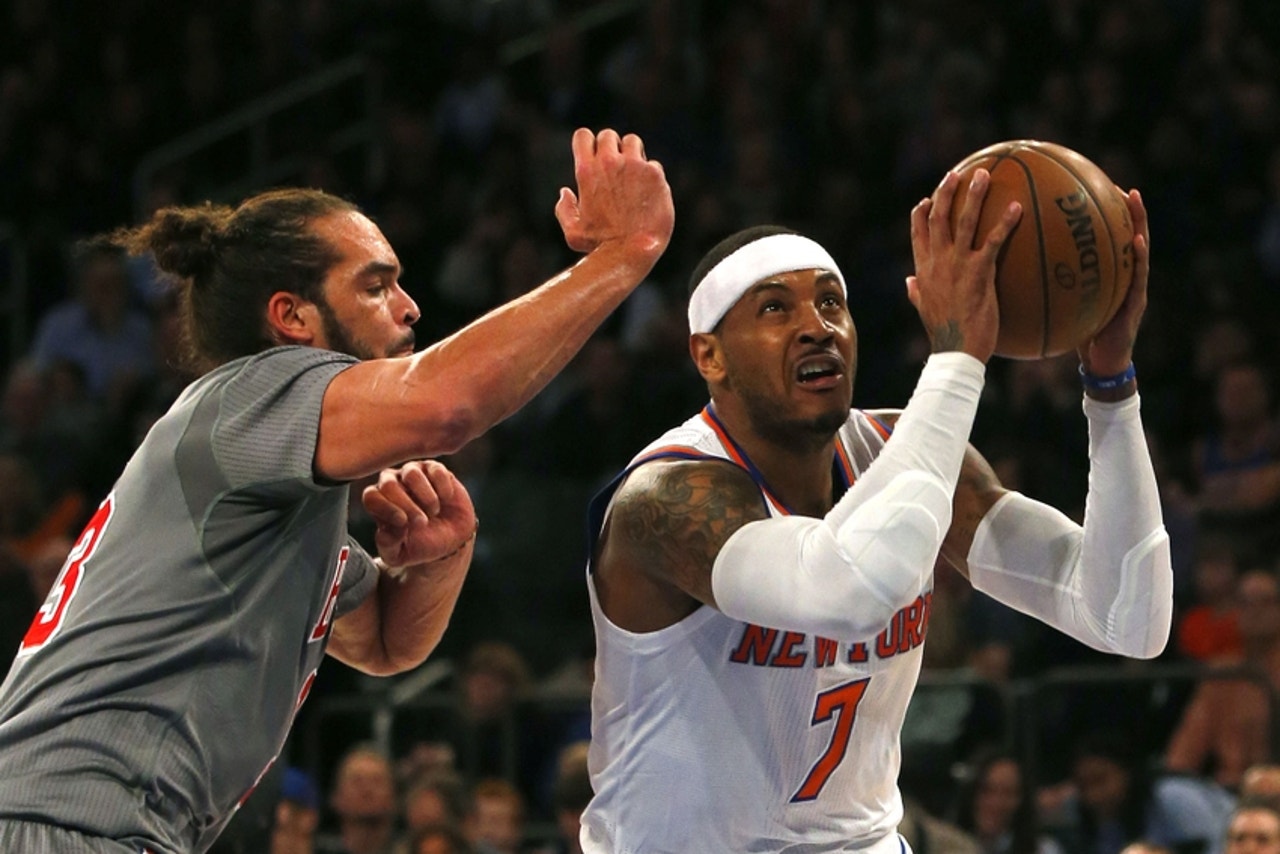 Carmelo Anthony has been the face of the New York Knicks ever since he was acquired by the team during the 2010-11 season. In that time, he's been productive as a player, but the Knicks haven't had as much success during his tenure with the team, winning more than 50 games just once with Melo at the helm.
New York made some splashy offseason acquisitions this summer, adding Joakim Noah and Derrick Rose to form an intriguing core with Melo and Kristaps Porzingis. But it's not the newfound talent that has caught Anthony's attention but rather the intensity Noah has brought to the team.
"He brings a different dynamic to the court," Anthony said, via ESPN, after Noah's first practice with the Knicks. "Mentally, he pushes you; he forces you to compete at a high level every time on the basketball court. Everybody. Whether you're the 14th, 15th man on the team, or myself, or (Rose) or anybody else.
"Like, he pushes you to go out there and compete every play. If not, you're going to hear about. I think that's something we've been missing, this team needed, this organization needed and I like it. We like it."
After just one practice, Anthony was wowed by Noah's tireless effort, which has been his calling card throughout his career. Anthony believes Noah's take-no-prisoner's mentality will become infectious.
"If you're not on his team, you're an enemy," Anthony said. "I think that mentality, that's going to kind of trickle down to everybody else. It's a different mindset that you've got to have coming into the game, going into practice. Even in practice, if you're not on his team, if you're not on the blue or white team with him, you're an enemy. That keeps the competitive edge for everybody out there on the court."
---
---