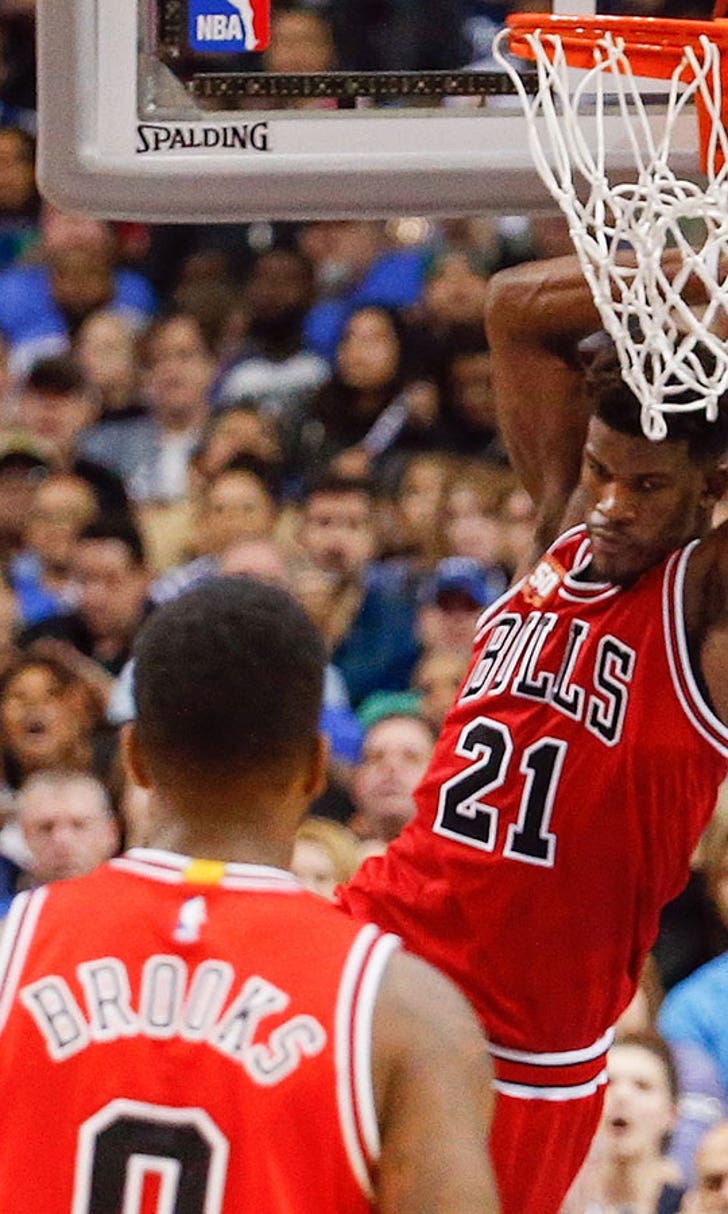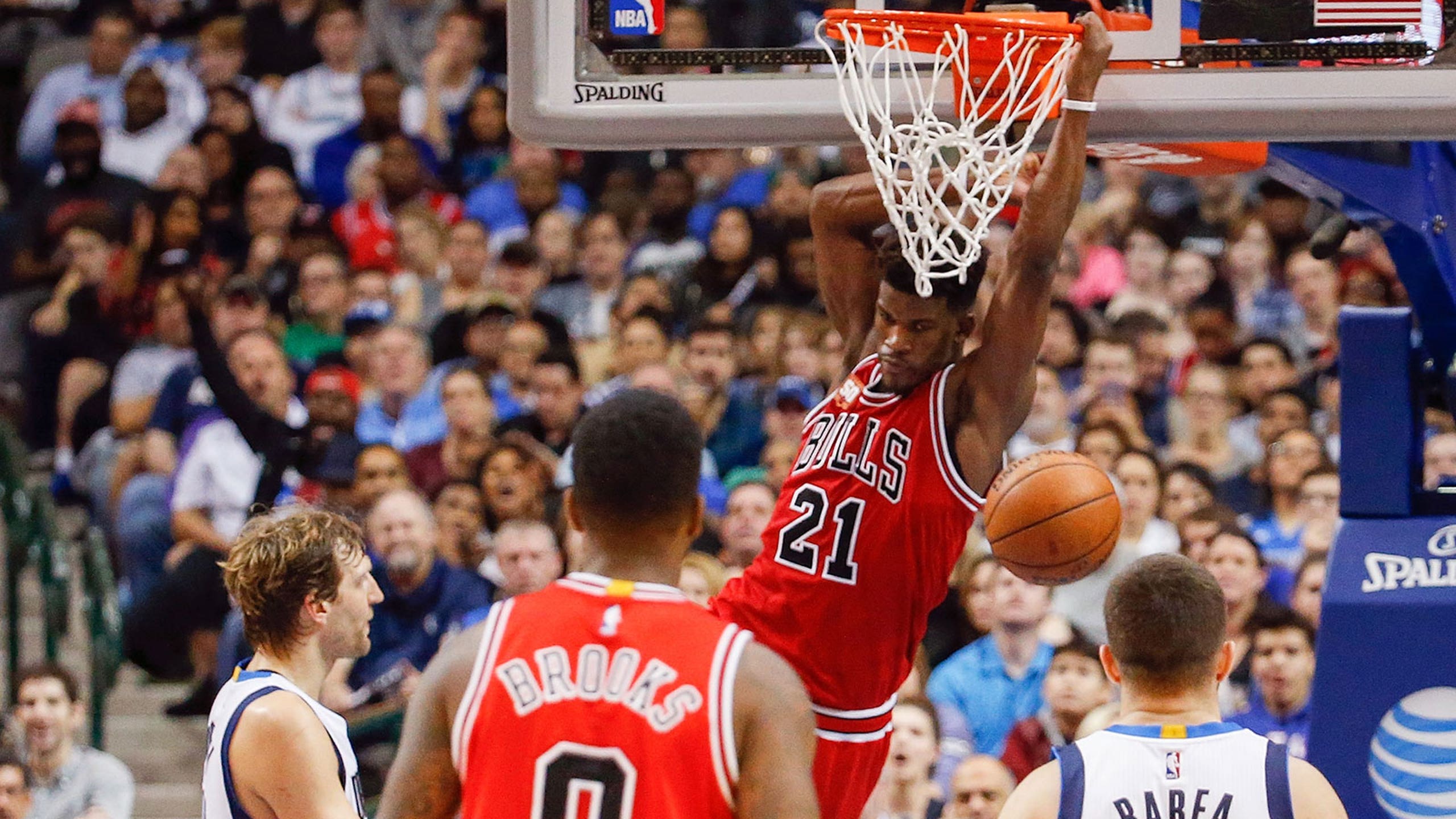 Butler did it: Night after he drops 53, Mavs get crack at Bulls star
BY Jeff Caplan • January 15, 2016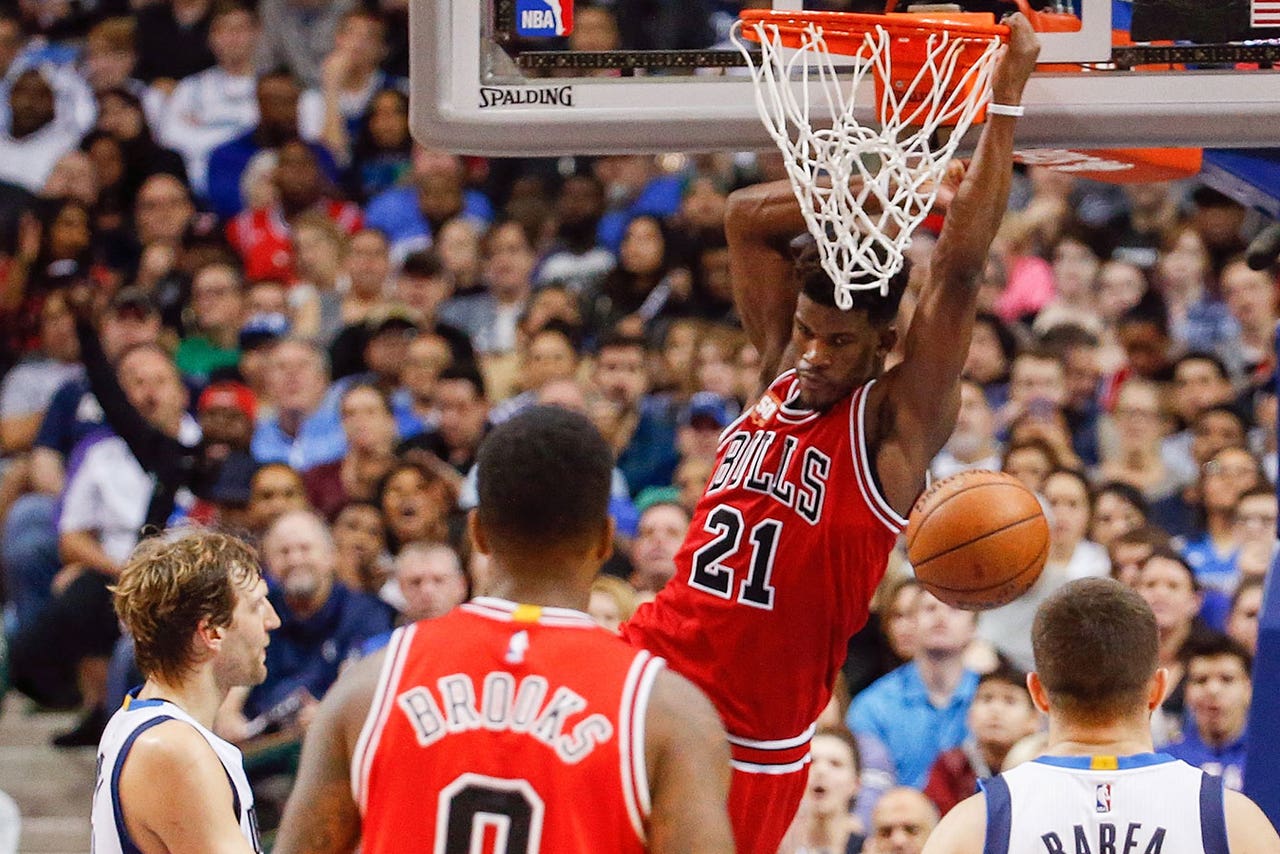 It wasn't all that long ago that teams came into Chicago game-planning to control Derrick Rose. Now the Bulls' main man is Jimmy Butler, who is having a fantastic season, and on Thursday lit up the Philadelphia 76ers for a career-high 53 points, 10 rebounds, six assists and three steals.
He's the Dallas Mavericks' problem now. The Mavs head to Chicago Friday night looking to snap a two-game skid on the second leg of this three-game road trip that concludes Sunday at San Antonio. Perhaps fatigue will be Dallas' best friend.
Butler played 49 minutes in the 115-111 overtime victory. Meanwhile, the Mavs were enjoying a night off in the Windy City. In fact, Dallas should come in well-rested after all five starters were held out of Wednesday's loss at Oklahoma City.
Plus, Butler played Thursday on a sore ankle. Rose might not play and Pau Gasol sat out Thursday's game with a sore shoulder and Achilles. The Bulls are hopeful he will play against Dallas.
No matter, the key is limiting Butler, the emerging superstar who hails from Houston. The Mavs did just that in the first meeting, a Dallas win on Dec. 26 when the Bulls were again on the second night of a back-to-back. Butler had 17 points on 4-of-11 shooting in the 118-111 Bulls loss.
"It's a team responsibility," Carlisle said following the Mavericks' Friday morning shootaround. "We've got to make it as hard as possible. He's a great player. You know, he's dynamic. He can score outside and inside. He's great at getting to the free-throw line, so we've got to make it hard without fouling him. It's a tough job."
Mavs coach Rick Carlisle told reporters, via Mavs.com, the key to defending Butler.
---
---