National Basketball Association
National Basketball Association
Bucks 94, Heat 71
Published
Feb. 28, 2010 12:03 a.m. ET

With or without Dwyane Wade, the Miami Heat are no match for the Milwaukee Bucks this season.
The Bucks drubbed Wade's supporting cast for their sixth consecutive victory Saturday, beating the Heat 94-71.
Milwaukee is 3-0 this year against Miami, winning by a total of 50 points. The Bucks are assured of taking the season series for the first time in seven years.
``Every time we play them, they pretty much hand it to us,'' Heat guard Rafer Alston said.
With All-Star MVP Wade missing his fourth consecutive game because of a strained left calf, the Heat scored only 26 points in the second half and heard some boos, especially at the end of the game.
``When you are missing your best player and another team is coming at you hard like we were tonight, it can be tough,'' Bucks center Andrew Bogut said. ``They need him back sooner rather than later.''
The Heat lost their third game in a row, and the past two defeats have been ugly. They were beaten at home Tuesday by hapless Minnesota.
Three days' rest didn't help, and now the Heat must regroup for a game Sunday at Southeast Division leader Orlando, with Wade doubtful. He's expected to return next week.
``It's a huge gap with Dwyane out, but we've still got to go out and play hard,'' swingman Dorell Wright said. ``We didn't play as hard as Milwaukee did.''
Recently acquired John Salmons scored 18 points to lead the Bucks. Reserve Jerry Stackhouse added 16 in 25 minutes, shooting 4 for 7 from 3-point range.
``The confidence level is very high, and we're really playing well as a team,'' Stackhouse said. ``Everyone is sharing the ball and getting it done at both ends of the court.''
Jermaine O'Neal had 14 points for the Heat, and the rest of their starting lineup totaled 24.
``I don't think it was an indicator of a lack of effort or focus,'' coach Erik Spoelstra said. ``They simply outplayed us and outclassed us, and to be honest they've done it for three games. ... Offensively they played with a higher motor and a higher pace than we're comfortable with, and you can see it.''
Both teams are battling to stay in the race for a playoff berth. Milwaukee is seventh in the Eastern Conference and moved 1 1/2 games ahead of Miami.
``When you're playing the teams that you are directly competing against, tiebreakers come into play,'' Bucks coach Scott Skiles said. ``We now have a tiebreaker over Miami.''
The Bucks won their sixth consecutive road game, their longest streak since 2003.
Carlos Delfino sank a trio of 3-pointers and scored 15 points for the Bucks, who shot better than 50 percent until garbage time. Miami shot 36 percent, including 3 for 13 from 3-point range, and totaled only nine assists.
``We're not moving the ball, and we're not moving our bodies,'' Alston said.
Michael Beasley shot just 5 for 14 and had 10 points and seven rebounds.
``I feel like it's more my fault than anybody else's,'' Beasley said. ``Maybe if I could have grabbed a couple more rebounds and knocked down a couple more shots, we could have gotten on a roll.''
Instead, the Bucks took the lead for good late in the first half on a 3-pointer by Delfino, then pulled away after halftime.
There were scattered jeers in the third quarter when the Heat scored only once in a span of 10 possessions. Salmons and Stackhouse sank back-to-back 3-pointers, and Delfino added another 3-pointer during an 24-6 run that put Milwaukee ahead 81-57.
Notes: Heat guard Carlos Arroyo, charged with resisting arrest following a traffic incident Friday, scored three points off the bench in 12 minutes. ... The Bucks came into the game allowing 10.8 second-point chances per game, fewest in the NBA. They allowed Miami 14. ... Despite the recent road winning streak, the Bucks are still only 12-19 away from home.
---
---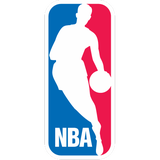 Get more from National Basketball Association
Follow your favorites to get information about games, news and more
---