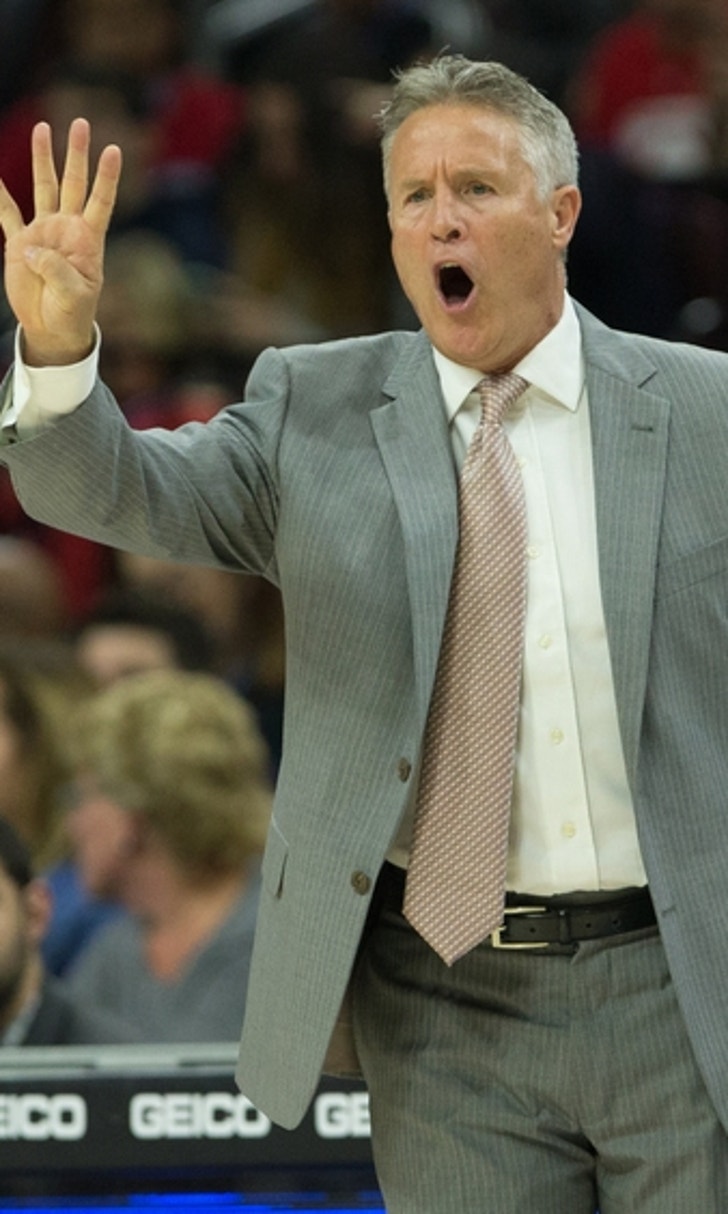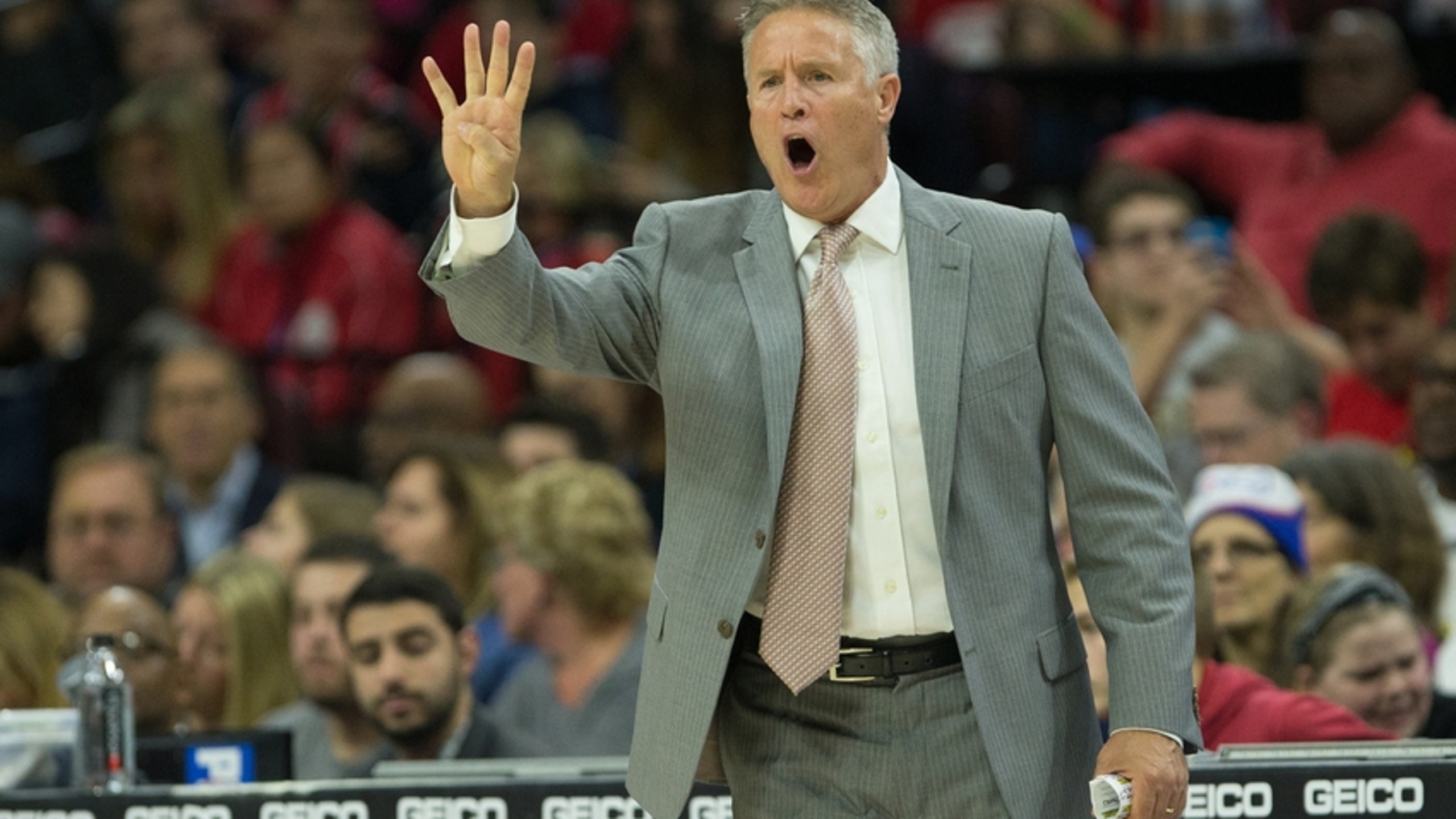 Brett Brown: "Everything is on the table," regarding trades for PGs
BY Fansided and Josh Wilson/FanSided via The Sixer Sense • December 17, 2016
Head coach Brett Brown recently said, "everything is on the table," regarding trades for point guards, which will ensure Philadelphia 76ers rumors kick up.
The Philadelphia 76ers would shock the entire NBA universe if they escaped the 2016-17 season without making a trade. Coming into this year, though, most fans and analysts would have been shocked to see the team considering trading for another guard considering the Sixers signed three guards this offseason, and drafted a forward in Ben Simmons who demands the ball in his hands.
A rough injury week for the Sixers, however, really changes things and the potential future for the team. The Sixers announced via a press release on Wednesday night that point guard Jerryd Bayless — the marquee free agent signee — would miss the entire 2016-17 season after undergoing wrist surgery.
And now, even according to head coach Brett Brown, trades are on the table for another point guard.
Before the game against the Los Angeles Lakers on national television, Brown responded to questions about if a point guard trade shop on the table by saying, "everything is on the table," according to Keith Pompey.
The Sixers certainly won't do a deal that they feel will be sacrificing too much, and won't pull the trigger on anything unless they feel like it will further the team and not be detrimental to the team's success in the coming years. It's no secret that the Sixers need to move a big man, so given that the Sixers do have that on their to-do list as well, they could kill two birds with one stone in a sense if they could whip up a trade that includes them acquiring a point guard in return for a center (or two).
This quote from Brown does not mean anything is even close to imminent, but Sixers fans shouldn't be at all shocked if the team does come up in trade rumors throughout the next few weeks, especially with the restriction deadline for newly-signed players to be traded now passed (December 15th).
More from The Sixer Sense
This article originally appeared on
---
---