National Basketball Association
National Basketball Association
Bobcats fire Dunlap as coach
Published
Apr. 23, 2013 1:00 a.m. ET

Mike Dunlap is one and done with the Charlotte Bobcats.
The Bobcats fired Dunlap as coach Tuesday after a single season.
The Bobcats went 21-61 under Dunlap, finishing with the second-worst record in the NBA ahead of only the Orlando Magic. Charlotte won just seven games in the lockout-shortened 2011-12 season, but tripling last year's victory total and a three-game winning streak to close the season weren't enough to save Dunlap's job.
Bobcats president of basketball operations Rod Higgins said a search for a replacement will begin immediately.
''(General manager) Rich Cho and I conducted our season-ending review and met with coach Dunlap to reflect on this season,'' Higgins said. ''As an organization, it was decided that we needed to make a change with the head coach position.
''We want to thank Mike for his contribution and wish him the best in his future endeavors.''
The move means the Bobcats will have a third head coach in as many seasons. Owner Michael Jordan is still looking for the right person for the job.
Dunlap was hired last June after working as an assistant coach at St. John's, the first person to make a direct move from an assistant coach at the college level to a head coaching position in the NBA.
Dunlap was hired as the fifth coach in team history, replacing Paul Silas, who was fired after the Bobcats went 7-59 in 2011-12, the worst winning percentage in NBA history (.106).
The Bobcats got off to a surprising 7-5 start but even Dunlap said at the time he ''didn't trust'' the record, in part because some of the team's opponents they'd played had been missing their star players.
The Bobcats would go on to lose 18 straight games at one point, the second-longest streak in two seasons, and quickly regain their spot at the bottom of the standings.
Dunlap entered training camp with a desire to push his young players as hard as possible and three- and four-hour practices became the norm.
Dunlap talked early in the season about disrupting teams with three-quarter presses but those plans were quickly abandoned and later he feuded with veteran guard Ben Gordon.
After the season, Dunlap sounded like a man politicking to keep his job.
''I never thought that we were going to blink our eyes and have 35 wins,'' Dunlap said last week. ''I thought it was always going to be a slog. We're slowly moving this thing around and again, what's perspective? The worst team in the history of the NBA (last season), all right, so how do you go from seven wins to, say, 40 wins? That's pretty tough to do.''
The Bobcats were outscored by 757 points this season, more than any team in the NBA.
Defensively, the Bobcats allowed 102.6 points per game, the second-most in the league, and they were the NBA's worst shooting team at 42.5 percent.
In an email sent out Tuesday to season tickets holders, Higgins said that ''we ultimately decided that he was not the right fit to lead our team into the future'' and that ''in order to reach our goal of reshaping this franchise into one that can sustain long-term success, we needed to make this change.''
Higgins offered no timetable for hiring a replacement.
''We believe our head coaching position will be an attractive one to potential candidates,'' Higgins said in the email. ''This offseason, we will have an excellent opportunity to acquire a quality player with a top-five pick in the upcoming NBA Draft and we could have up to $21 million in space under the salary cap to add players via free agency or trade, so the foundation is solid for someone to come in and continue to build on our on court performance.
''With a young core that includes Kemba Walker, Bismack Biyombo and Michael Kidd-Gilchrist, we feel positive about where our team is relative to our plan.''
---
---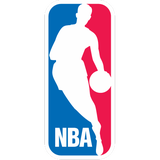 Get more from National Basketball Association
Follow your favorites to get information about games, news and more
---