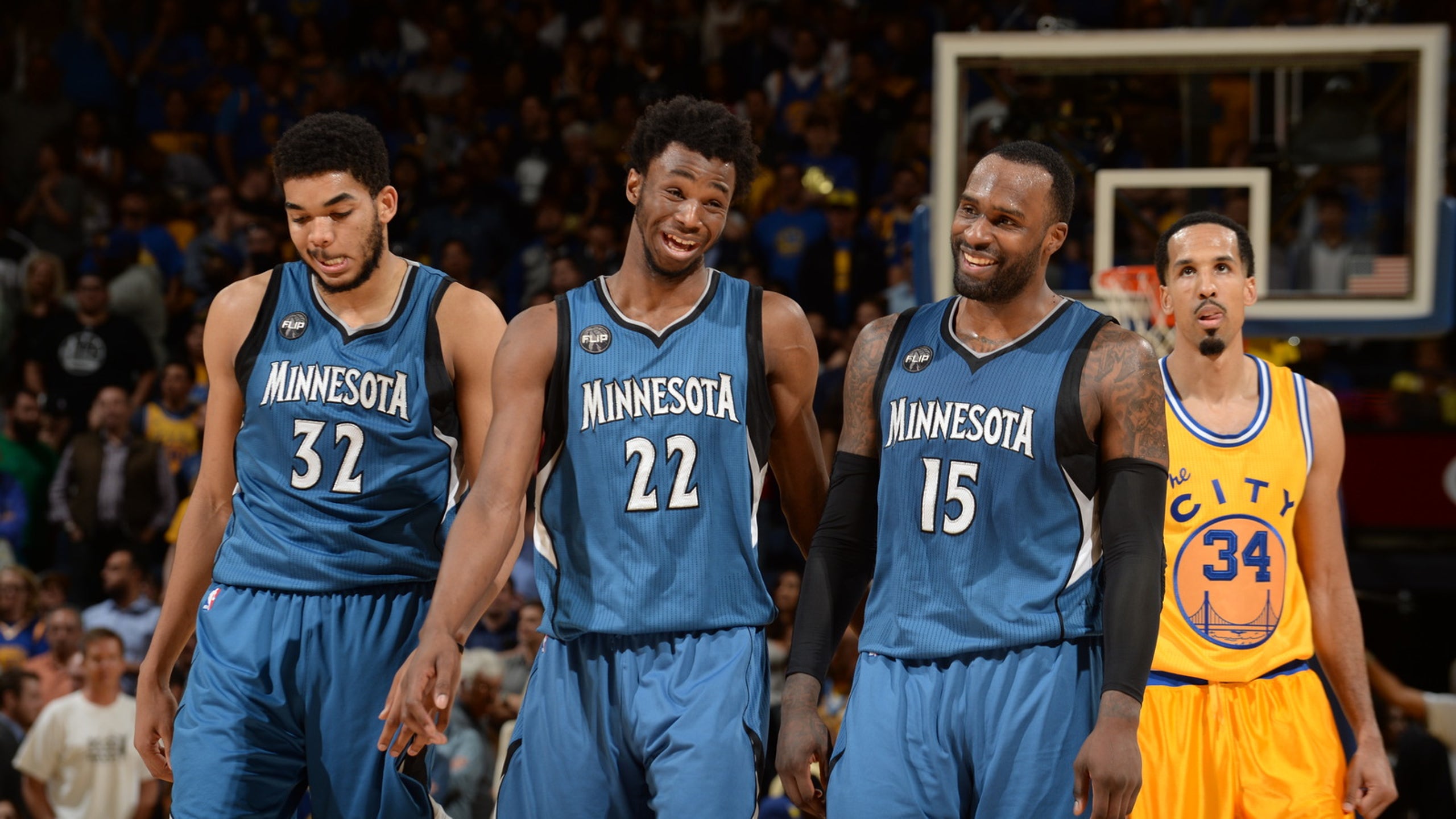 Andrew Wiggins says the Minnesota Timberwolves are ready for championship expectations
BY foxsports • October 6, 2016
There's something special brewing in Minneapolis, and Minnesota Timberwolves star Andrew Wiggins knows it.
The third-year player may be only 21, but, his game is already on the verge of superstardom — and alongside reigning Rookie of the Year Karl-Anthony Towns, Zach LaVine and highly-touted rookie Kris Dunn, the Timberwolves not only have returned to relevancy, but they are a PROBLEM for every team this upcoming season. 
We sat down with Wiggins to talk about the new leadership of Tom Thibodeau, who the best dancer on the roster is, what Kevin Garnett taught him, and his obsession with the "Call of Duty" video game franchise. 
Here is Wiggins' interview with FOX Sports in audio form:
And transcribed below, in paraphrased form:
FOX: You've got some new leadership in Tom Thibodeau; after meeting him for the first time, what was the one thing that resonated with you most?
AW: He's very serious. He told me right off the bat that he wants to win. He takes his craft very seriously. He knew what he wanted, he got his players in, and the good guys came in even better. He wants us ready to play right now.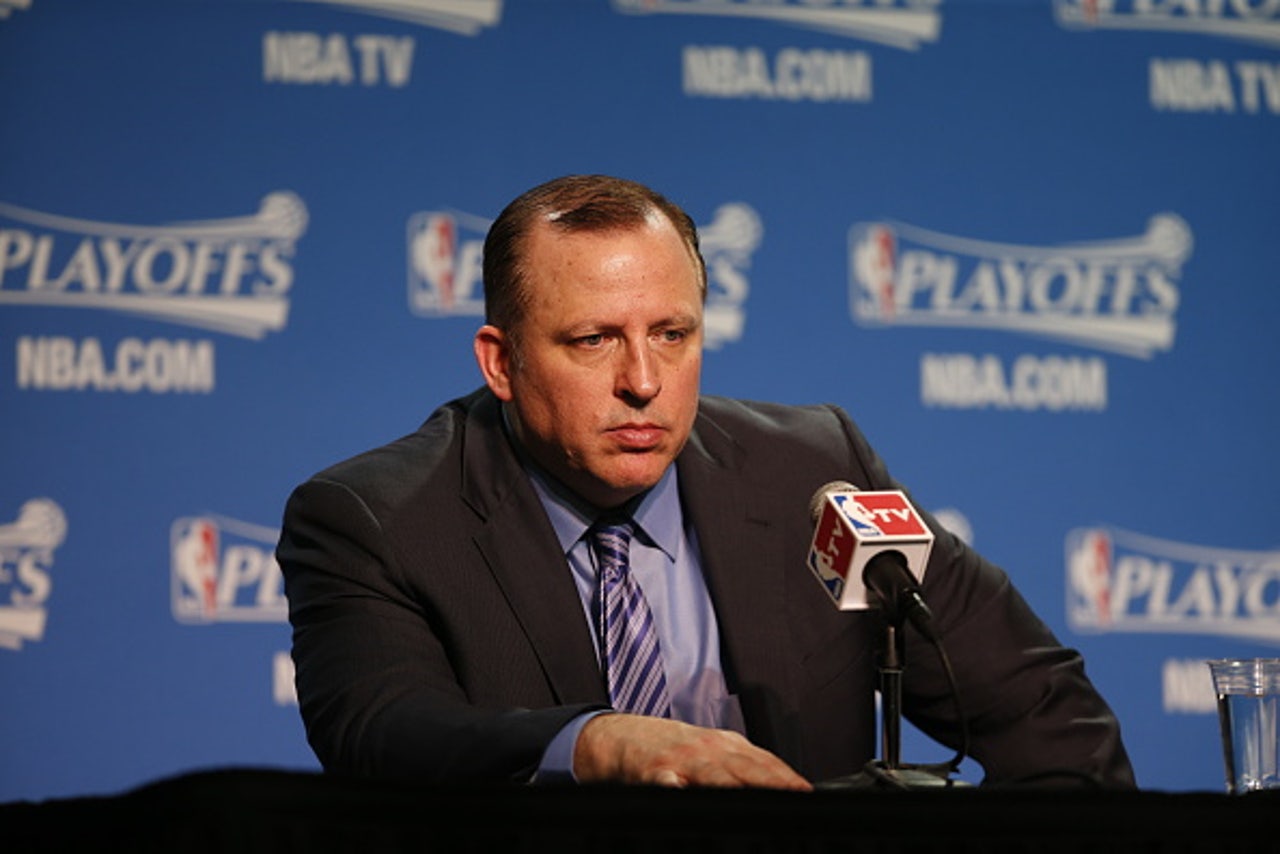 FOX: You guys have this 2011 OKC Thunder vibe to you ... everyone knows there's something special here, but, just how special? Now that the Timberwolves are no longer the "lovable losers" and are a legit dark horse contender,€" how do you manage the new pressure on your shoulders?
AW: It's a good pressure. We got more national TV games, people are watching, expectations are higher. We absolutely love it. That's what keeps us going. I'm such a competitor that the only thing I want to do is prove that everyone's expectations are right.
FOX: Are you able to recall the moment in your life when you realized "YUP, I'm going to be a pro and play in the NBA one day!"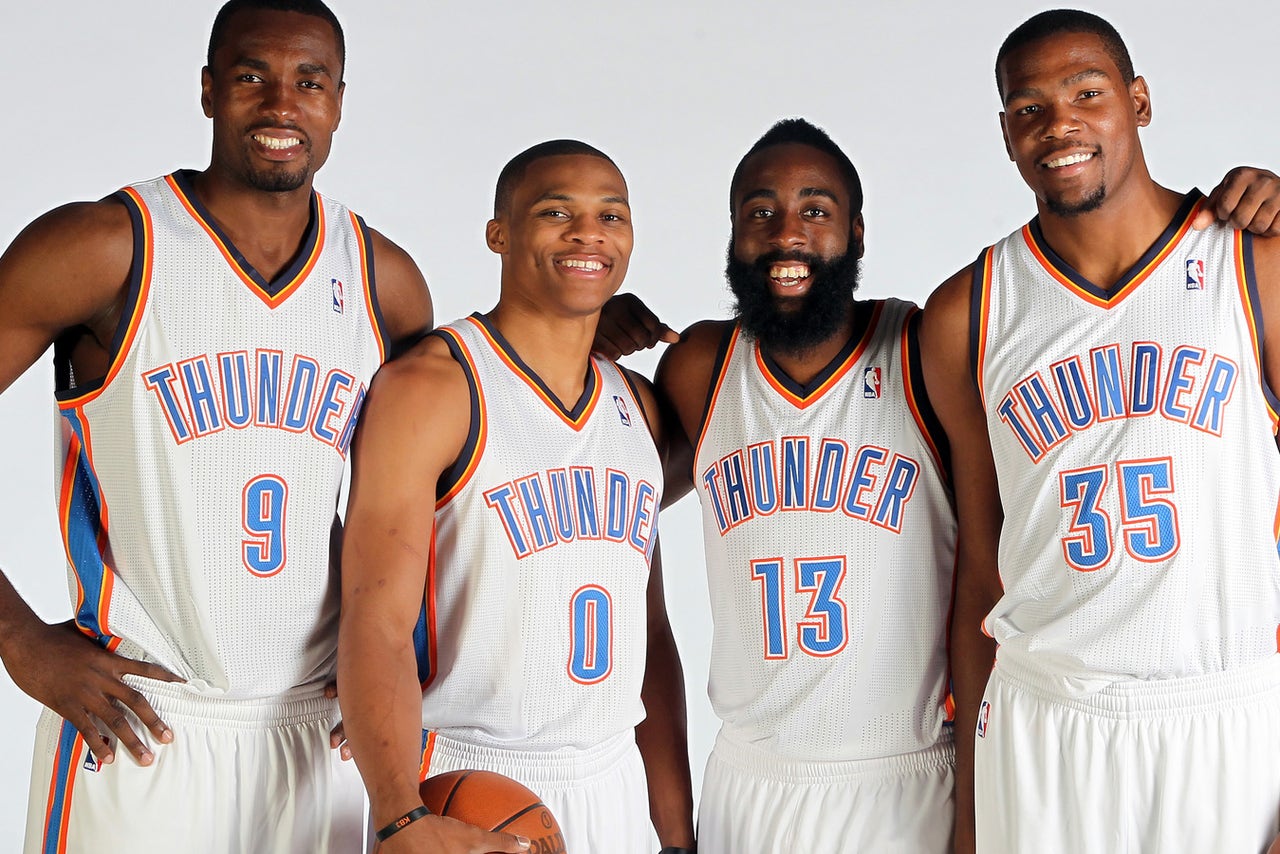 AW: My junior year of high school. As soon as I came to America (from Canada) and played at Huntington Prep, I saw I was ranked the number one prospect in the country — and I was like, damn ... this is real.
FOX: At the end of 'Rocky III', after Rocky defeats Clubber Lang, Apollo says Rocky owes him a favor. We soon learn that the favor is a rematch with Rocky in a closed-door setting where no one is allowed in the gym. Have you and Zach LaVine ever done this in the form of a dunk contest —€" kicked everyone out and declared: "All right, you and me —€" let's settle this right now"?
AW: Never. We've practiced with each other where one of us goes, then the next goes, and we just keep going and going —€" but as for a competitive 1 vs. 1, no. Well, at least not yet...
FOX: Who is the best dancer on the current T-Wolves team?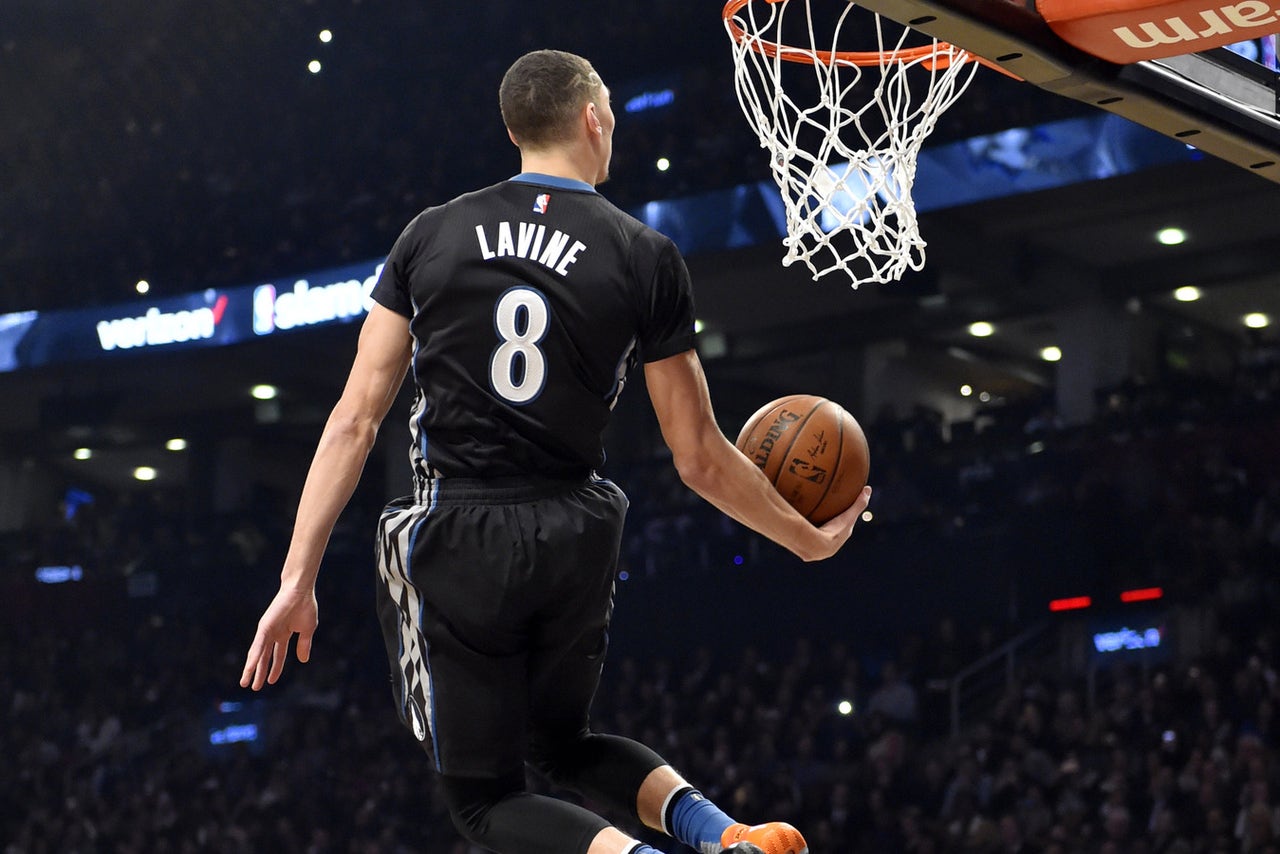 AW: He's technically not on the roster anymore but definitely Kevin Garnett.
FOX: Wait a second ... KEVIN GARNETT DANCES!?!?
AW: He's REAL, man...
FOX: Finish this sentence for me, the best part about living in Minneapolis is...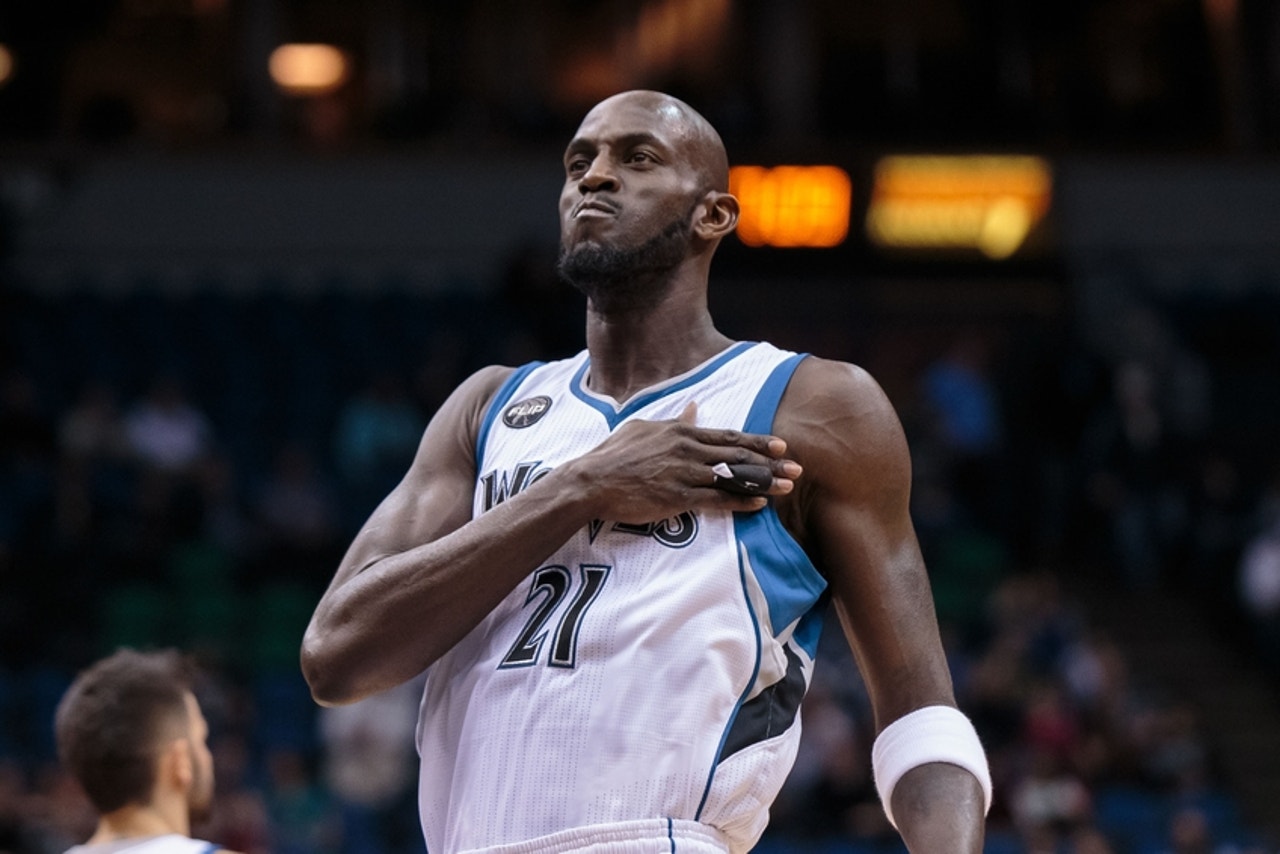 AW: It's clean.
FOX: If you could add one retired NBA player to your roster right now ... any player ... who would it be?
AW: Kevin Garnett.
FOX: If you could posterize someone right now, who you dunking on?
AW: My boy JoJo Embiid from the Sixers. I never got him (as teammates) in college; time to get him now.
FOX: Do you have a favorite conspiracy theory you've ever thought about and want the answer to?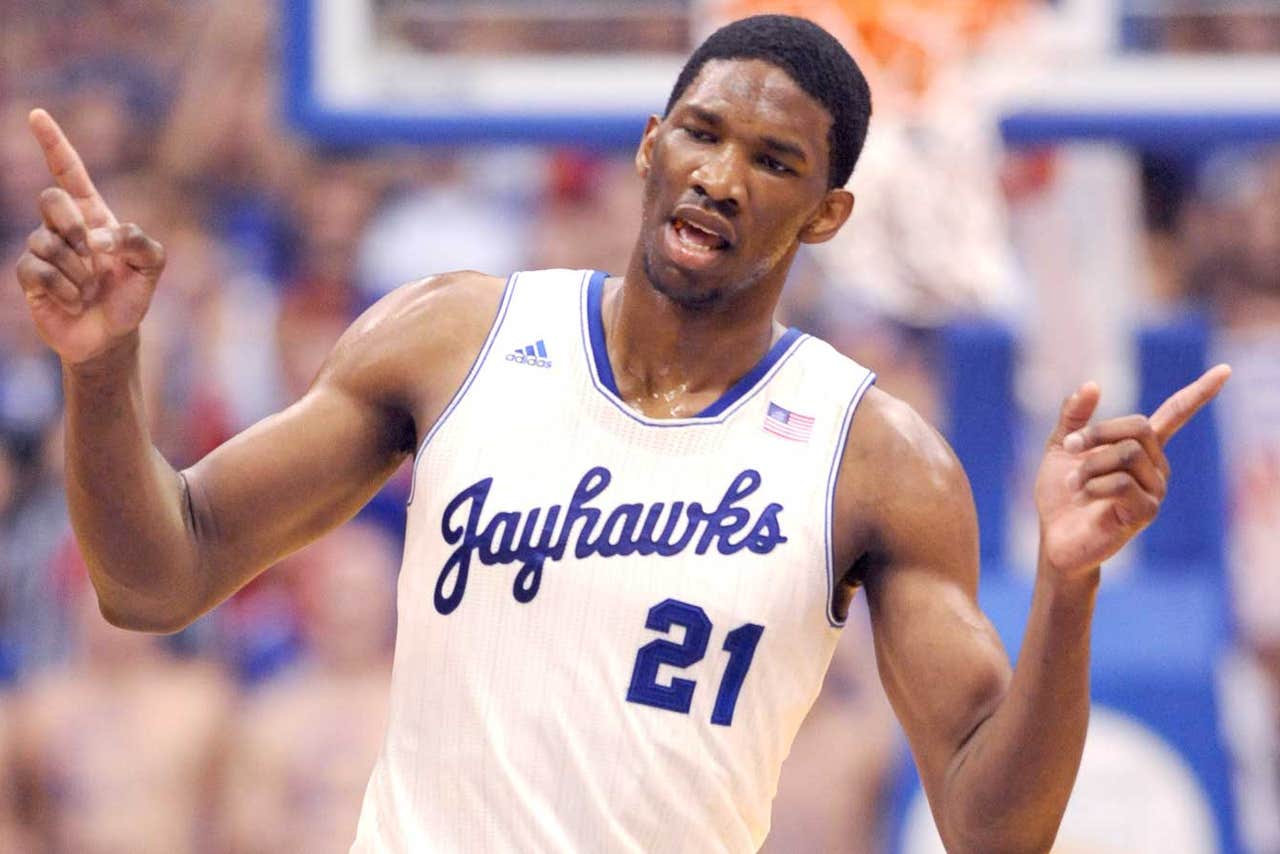 AW: I would tell you but I don't want to get killed. Someone is always watching or listening.
FOX: What was the last song that played on your iPod before practice today?
AW: Shyheim — "Dear God".
FOX: Do you have any KG stories you could share with us that he won't get mad at you for telling?
AW: No specific stories, but, he taught me a ton of tricks to use in the post. When I used them in the game and scored, I'd look over to him and he'd scream at me: "I TAUGHT YOU THAT!!!!"
FOX: Rumor on the street is that you are the best Call of Duty NBA player in the world — what's your secret?
AW: I do it all. I'm running around everywhere. No sitting. Domination. I'll capture some flags, I get my kill streaks fast by being in the middle of it all —€" then it's over.
FOX: It seems like every NBA player loves this game. Guys are going out of their way to play it or participate in events during their precious free time —€" what is the intrigue vs. all the other video gaming options at your disposal?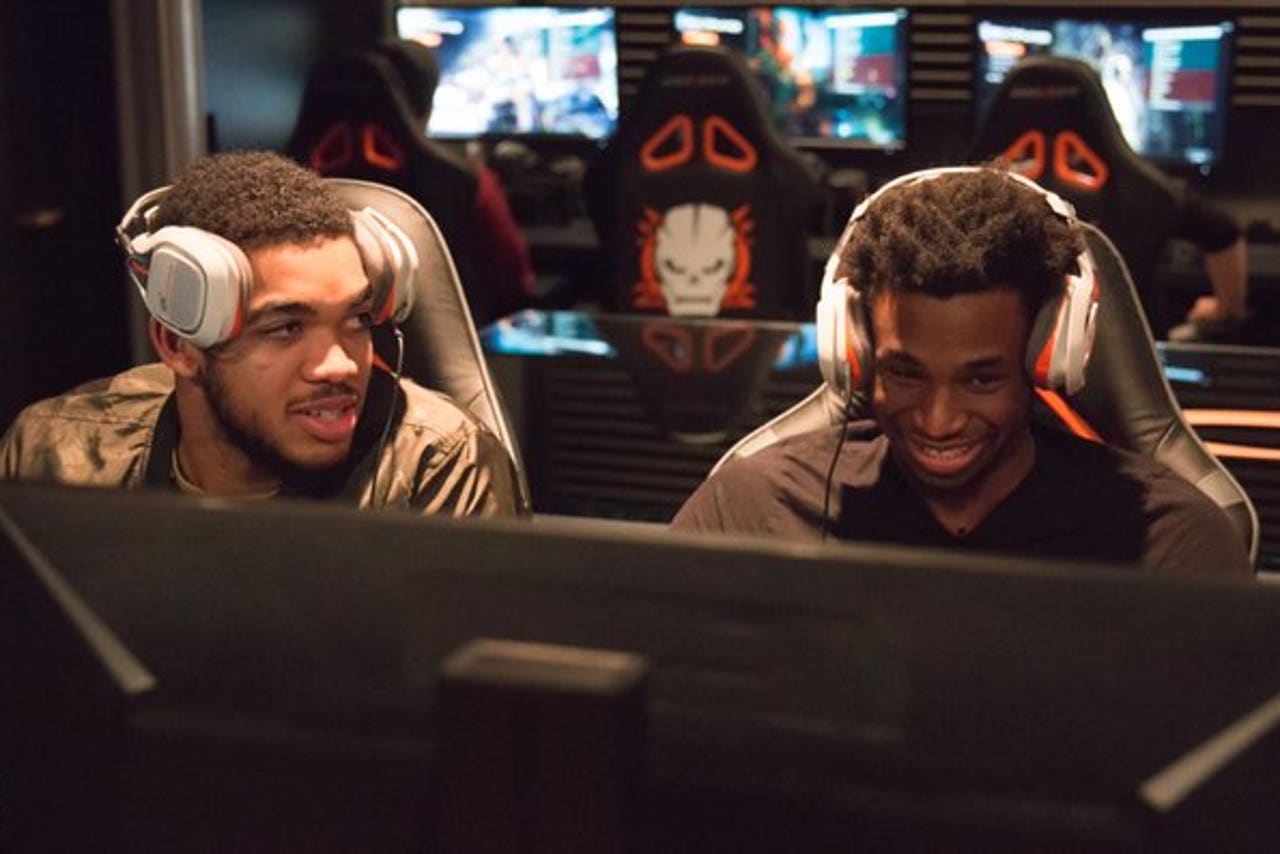 AW: The competition. It's super competitive. For me, I have a bunch of friends back home in Canada who play online all the time — so we get mic'd up, join the same party, and just play. We are good enough to compete with Call of Duty pros, so, the competition is what keeps bringing me back.
FOX: Michael Jordan was a two-sport athlete ... you're telling me Andrew Wiggins could win a championship in both basketball and E-Sports?
AW: Exactly.
---
---