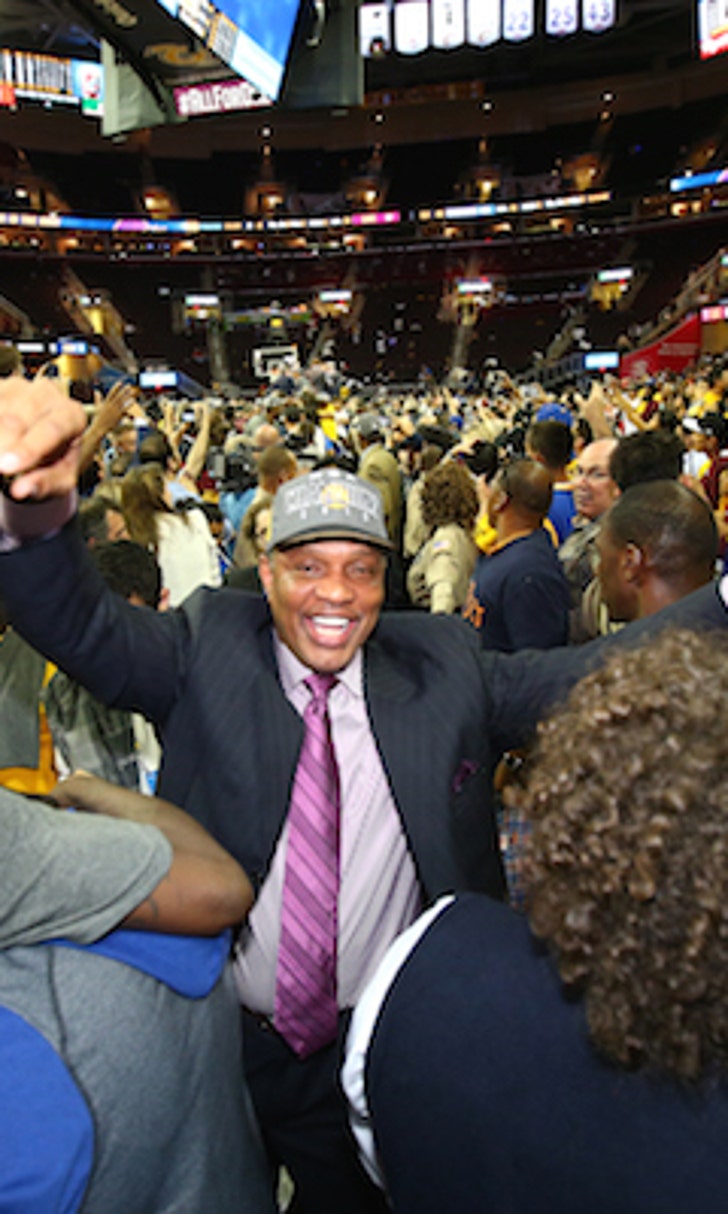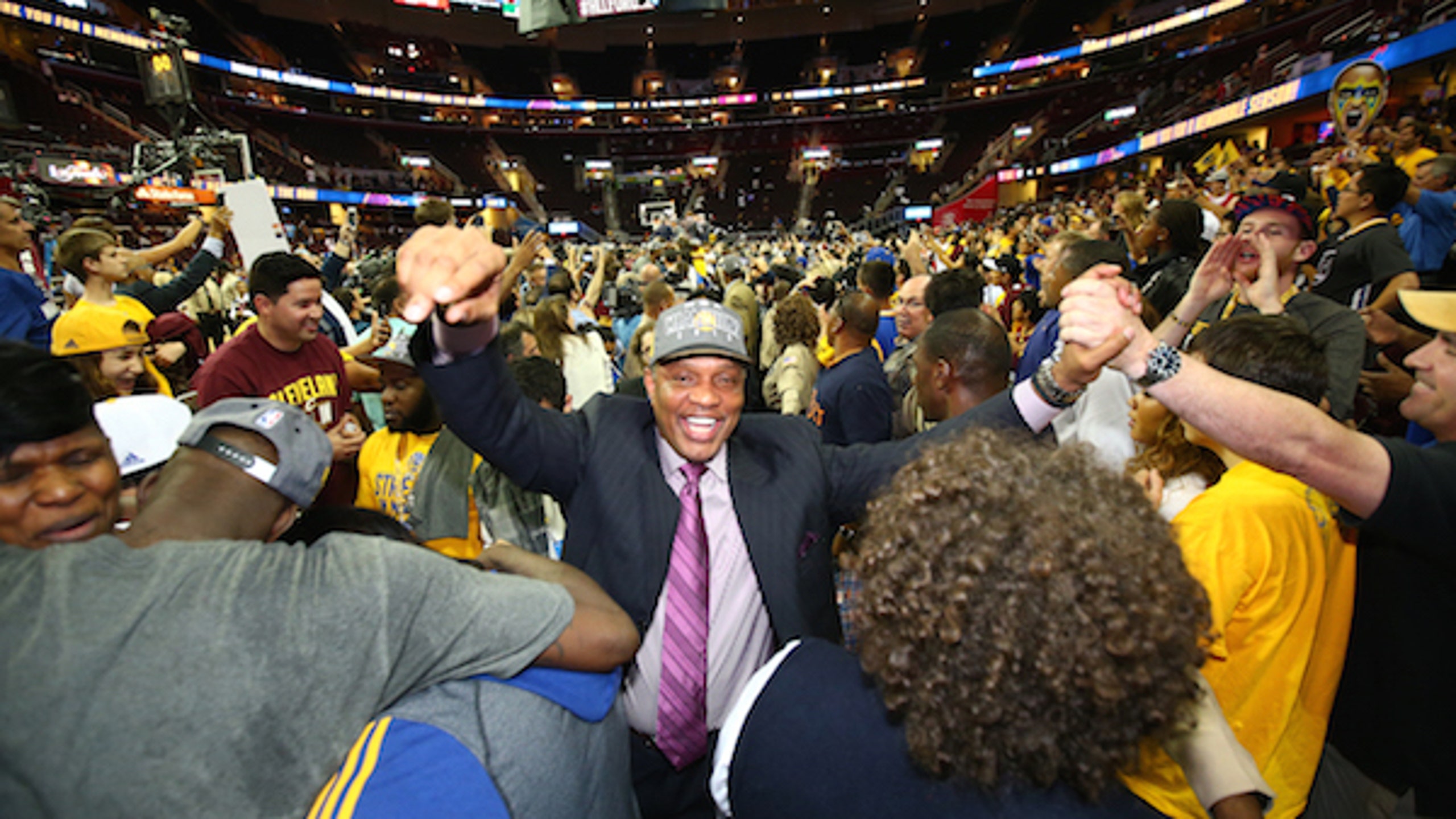 Alvin Gentry should make the Pelicans the NBA's fastest team
BY foxsports • June 20, 2015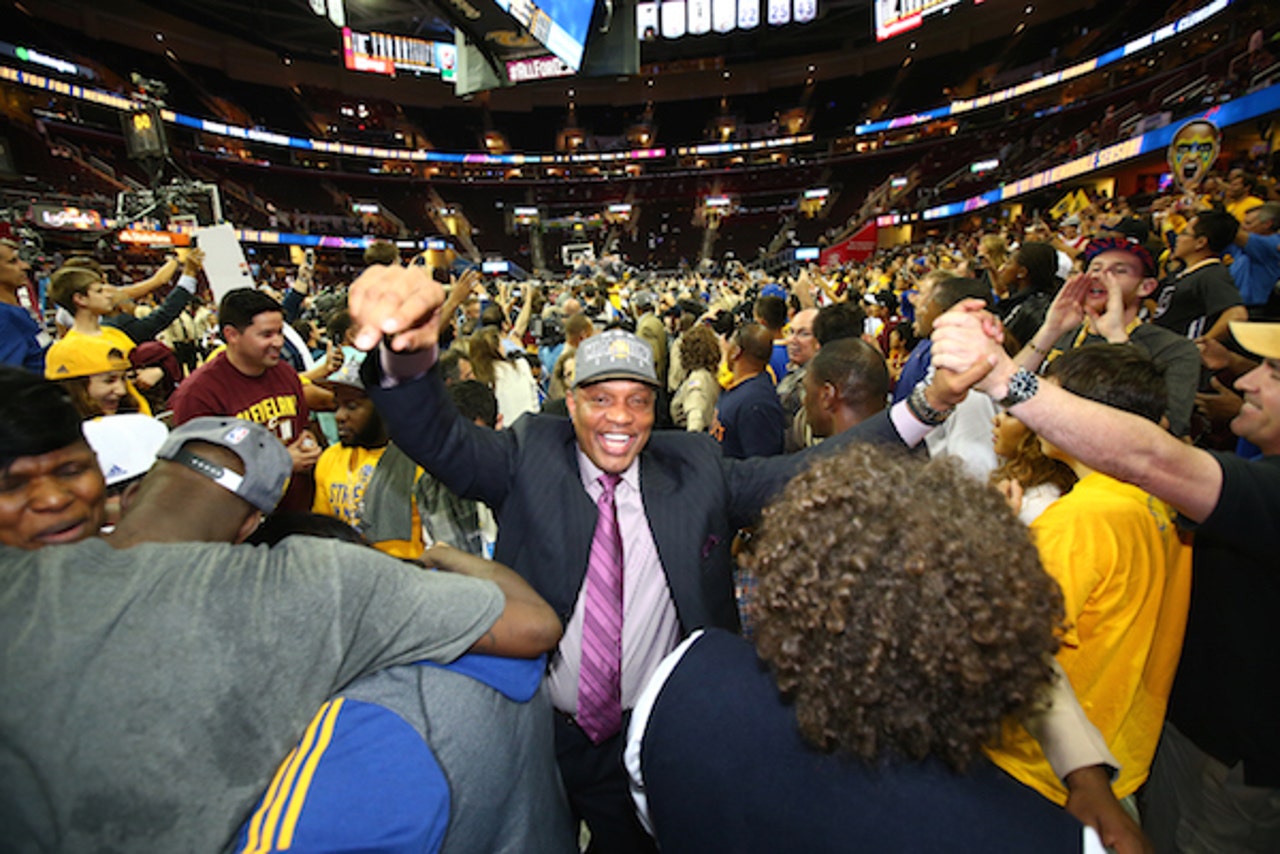 New-Orleans-Pelicans.jpg" target="_blank">By Miles Wray
Even though Anthony Davis just put together the 11th-best PER of all time in the 2014–15 season — only Wilt Chamberlain, Michael Jordan and LeBron James have ever done better — there's a lot about the New Orleans Pelicans that feels boring, forced, an obligation. Underneath the astronomically developing Davis, the Pelicans simply have not put together a winning rotation. It's a situation that's beginning to look a lot like James' first tenure with the Cleveland Cavaliers — only Davis has no hometown ties to New Orleans that would keep him sentimentally attached to the team.
The Pelicans have only six players under contract for next season, including the perpetually injured Eric Gordon ($15.5 million), perpetually injured Jrue Holiday ($10.5 million) and the high-usage shot-taker Tyreke Evans ($11.2 million). This means that, last season, they more or less put together a bench unit on the fly — players like Norris Cole, Luke Babbitt, Alexis Ajinca, Jimmer Fredette and Dante Cunningham, all free agents, weren't brought on to the team because the Pelicans thought they would form a cohesive and victorious second squad. They were brought on to the team because, basically, they were available.
That's not how champions are built — and this is a shortcoming that seems to clearly be on the shoulders of general manager Dell Demps instead of the just-fired coach Monty Williams. But Demps is getting another shot with another coach: Alvin Gentry, who just won himself an NBA championship as the dunking, hilarious assistant coach of the Golden State Warriors.
It's entirely possible that Gentry's talents are best-suited to the role of assistant coach: His teams have performed much better when he was an assistant instead of during his four previous, disjointed attempts as a head coach. But, months before his first game on the New Orleans sideline, I see reason to be very optimistic about Gentry's hiring — specifically because of the timing with Golden State's championship.
As Gentry told reporters in the warm afterglow of victory, the Warriors' success has "vindicated" the up-tempo style of Mike D'Antoni, who employed Gentry as an assistant during the frenetic and thrilling Steve Nash/Amar'e Stoudemire era.
So, here's hoping that Demps and the Pelicans attempt to put together a team in the strain of today's Warriors or yesteryear's Suns: up-tempo, fluid, eager to pass, eager to fast-break. With, again, just six players under contract (Ryan Anderson and Quincy Pondexter are the other returning Pelicans), Demps has to be busy this offseason, just to get a team together. On top of this, the Pelicans' No. 18 overall pick in the draft is going to the Houston Rockets, a pick that was traded in order to bring Omer Asik to New Orleans last season. (The Pelicans only have pick No. 56 in the draft.) The path to the Pelicans becoming a team as good as those Suns or Warriors is a long one, but here are some ways I think they should start:
Allow Asik to Leave in Free Agency
Asik is one of my very favorite players in the league: He's a wickedly imposing superstar on one end of the floor (defense) and looks pretty clumsy and out of control on the other (offense). One thing that Asik is not is fast. While giving up a first-rounder for just one season of Asik is a steep price to pay, the Pelicans shouldn't compound the cost by keeping around an expensive player who doesn't fit with the new identity. Asik will deserve every dollar he gets in free agency, as just about every team in the league could use a player as talented protecting the paint as him.
Be Willing to Trade for Draft Picks
Aside from Davis, the other five Pelicans need to be on the trade block: The Pelicans will be a stronger franchise in the long term with players on rookie contracts instead of expensive veterans who will be free agents either next June (Gordon, Anderson) or the June after that (Evans, Holiday). The Pelicans will not receive the same value for these players compared to what they gave up for these players — which, in the case of Jrue Holiday, was budding defensive star Nerlens Noel. That's fine. Again: Don't compound the mistake.
Pursue a Different Type of International Player
The Pelicans seem to have established a pattern with in-season acquisitions like Babbitt, Ajinca, Toney Douglas: They like to sign players who play overseas after having at one point played in the NBA. Instead of recycling through ex-players, the Pelicans should look to create opportunities to bring an international player into the NBA for the first time. It's possible to trade for a player whose draft rights are retained by an NBA team without much cost. The Houston Rockets received Kostas Papanikolaou when they essentially salary-dumped Thomas Robinson over to the Portland Trail Blazers. Asik himself was acquired by the Bulls in a trade that otherwise involved Sonny Weems and a gaggle of second-round picks. The Philadelphia 76ers received Furkan Aldemir basically for free: The second-round pick that they exchanged fell within the protected range and did not convey, saving the Sixers any cost.
Be Creative and Aggressive in Free Agency
This is hardly advice: again, with just six players under contract, the Pelicans will basically have to do this in order to field a team next year. While I don't think having this many open roster spots was intentional on the part of the Pelicans, it does create a wonderful opportunity to remake the team's identity basically overnight. The Pelicans shouldn't prioritize pursuing the marquee names at the top of the free agent table but instead should focus on creating as deep a team as possible. Players like Corey Brewer, Brandan Wright, K.J. McDaniels and Robert Covington are all young (or, in the case of Brewer, at least play like they're young) and have thrived in up-tempo styles. Sharpshooters like Mirza Teletovic, Marco Belinelli or Gerald Green — or capable stretch 5 Pero Antic — will all be free agents, and their shooting abilities could help New Orleans space the floor in a wide-open style. Would-be reclamation projects like Derrick Williams, Luigi Datome or Thomas Robinson will be available inexpensively. The summer is the Pelicans' oyster, and they should treat it enthusiastically as such.
More from The Sports Post:
---
---