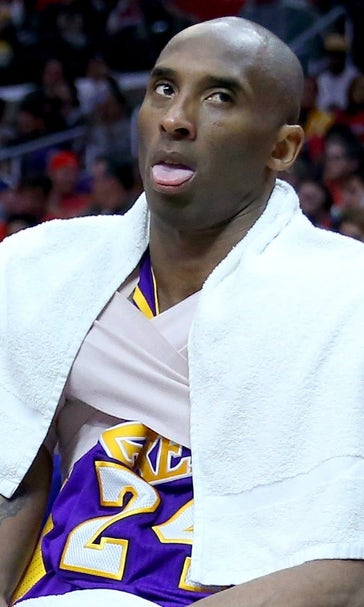 20 years of rooting for Kobe Bryant's Lakers was amazing and confusing
BY foxsports • April 13, 2016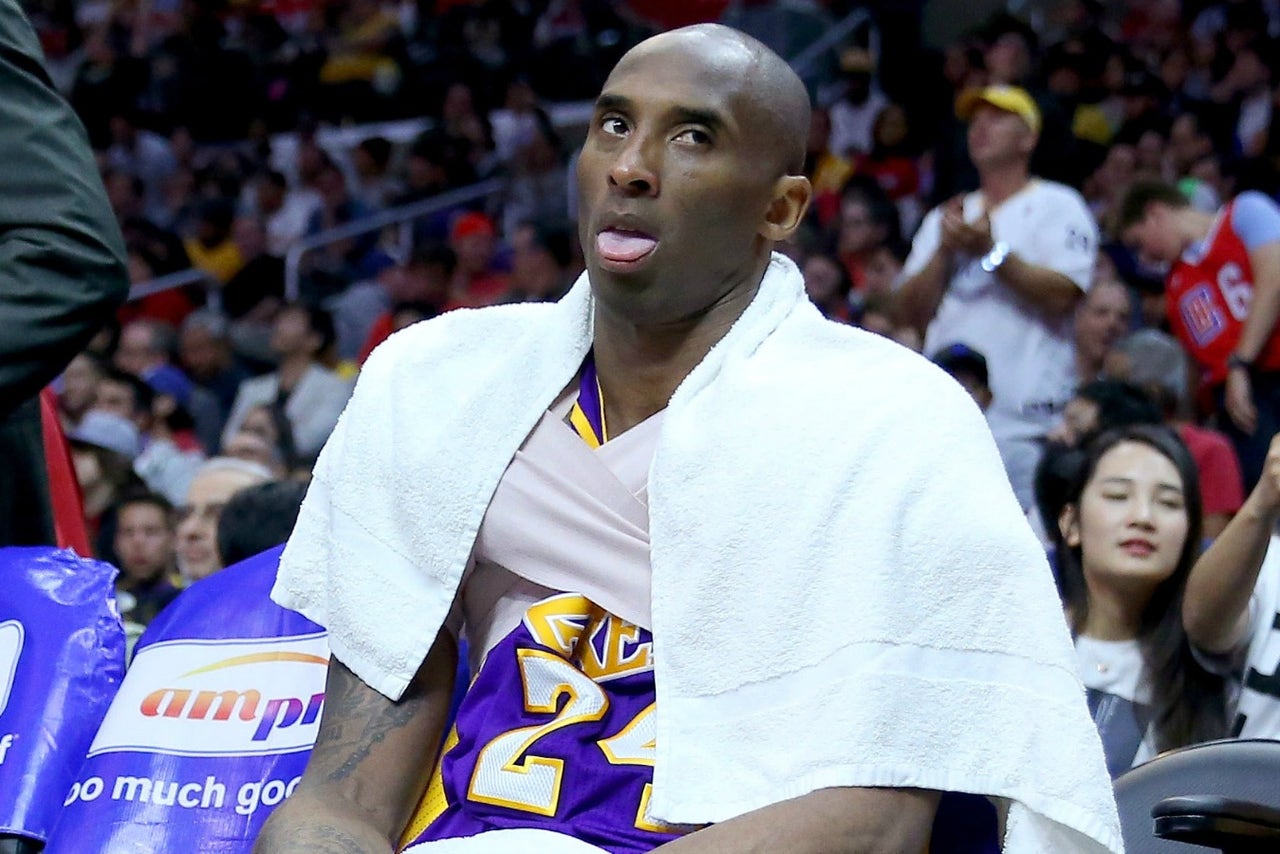 I have one memory of the Lakers before Kobe Bryant.
It was 1996 and the Chicago Bulls were at the Forum. Magic Johnson had just made his comeback and I begged my mom to let me stay up past my bedtime to watch him play Michael Jordan. I have no idea what happened in the game. I just know that as a second grader, all I wanted was to stay up and watch it.
Everything else I know about the Lakers includes Kobe. And for someone who was born and raised in Los Angeles, with a dad who has been going to games since the team moved west from Minneapolis, that's no joke. The Lakers might as well have been religion in my house and Kobe was a saint.
The first pair of shoes I ever really wanted were the Crazy 8's, which Kobe wore his rookie year. And when I played basketball in the driveway, my brother and I would nearly come to blows over who got to be Kobe.
For a kid in LA, Kobe was everything. And 20 years later, he still is, if only because the Lakers are still LA's most treasured institution and, well, we don't know a Lakers without Kobe.
That doesn't mean things have always been neat and tidy. I may have thought Kobe was a golden god when I was seven years old, but it became pretty clear from Day 1 that he was anything but.
Even if I wanted to applaud Rookie Kobe's willingness to put up shots against the Jazz in the playoffs, air balls be damned, the Lakers still lost. And it was heartbreaking. They still got swept by the Spurs in 1999 and made us question whether this whole Shaq and Kobe thing would work. Then a few titles later he and Shaq were feuding because neither wanted to grow up. And when Phil Jackson smacked Kobe around in his book, it was impossible to ignore that the 17-year-old who was drafted seven years earlier had only barely matured since.
As messy as all of that was, it was an afterthought to him being charged with sexual assault. The charges may have been dropped, but he admitted to having sex with a woman when she didn't believe it was consensual. Any Kobe fairy tale or mythologizing was gone. The man we thought we knew, who we were growing up with, was gone. For someone who idolized him as a seven-year-old, it was earth shattering to a teenager's world.
From that point on, Kobe was never the same. He was a legend, but he was never really human. A brilliant basketball player sure, but also so bizarre, calculated, unreachable and able to exhibit cognitive dissonance that it made you wonder if he was a sociopath. The man who would put up shots after a bad game in the arena and in full view of the press so they would know how hard he worked. Who made commercials about his offseason regimen. Who wouldn't flinch when Matt Barnes faked a ball inches from his face. Who said "friends come and go, but banners hang forever."
Did this transformation make him good? Bad? I'm still not sure. It made him a caricature.
Kobe demanded a trade and even got booed. His star was fading and not even the memory of three rings or 81 points could save him. Until he scored a bunch. Then all was well and he was the King of Los Angeles again.
He got beat up by the Celtics in 2008, but came back the next season and won a ring. Then he finally got the Celtics back the following year. He didn't just reignite the Lakers/Celtics rivalry, he kicked Boston in the teeth (with missed shots and rebounds in Game 7, but it was a kick nonetheless). And more than anything, he got one more title than Shaq.
Kobe was once again everything we thought he would be. He was the kid come good, winning rings and putting the Lakers on top of the NBA. No team or injury could stop him. Sanity couldn't stop him. He was our guy and every Lakers fan did an incredible job of forgetting the ugliness. It didn't matter anymore. Because this was just about basketball, or so we told ourselves.
And when it was about basketball, Kobe was unmatched in LA. Is he the greatest Laker ever? The answer didn't really matter because simply comparing him to Magic was enough. But if you were under the age of 30, damn right he was better than Magic. Because he was ours.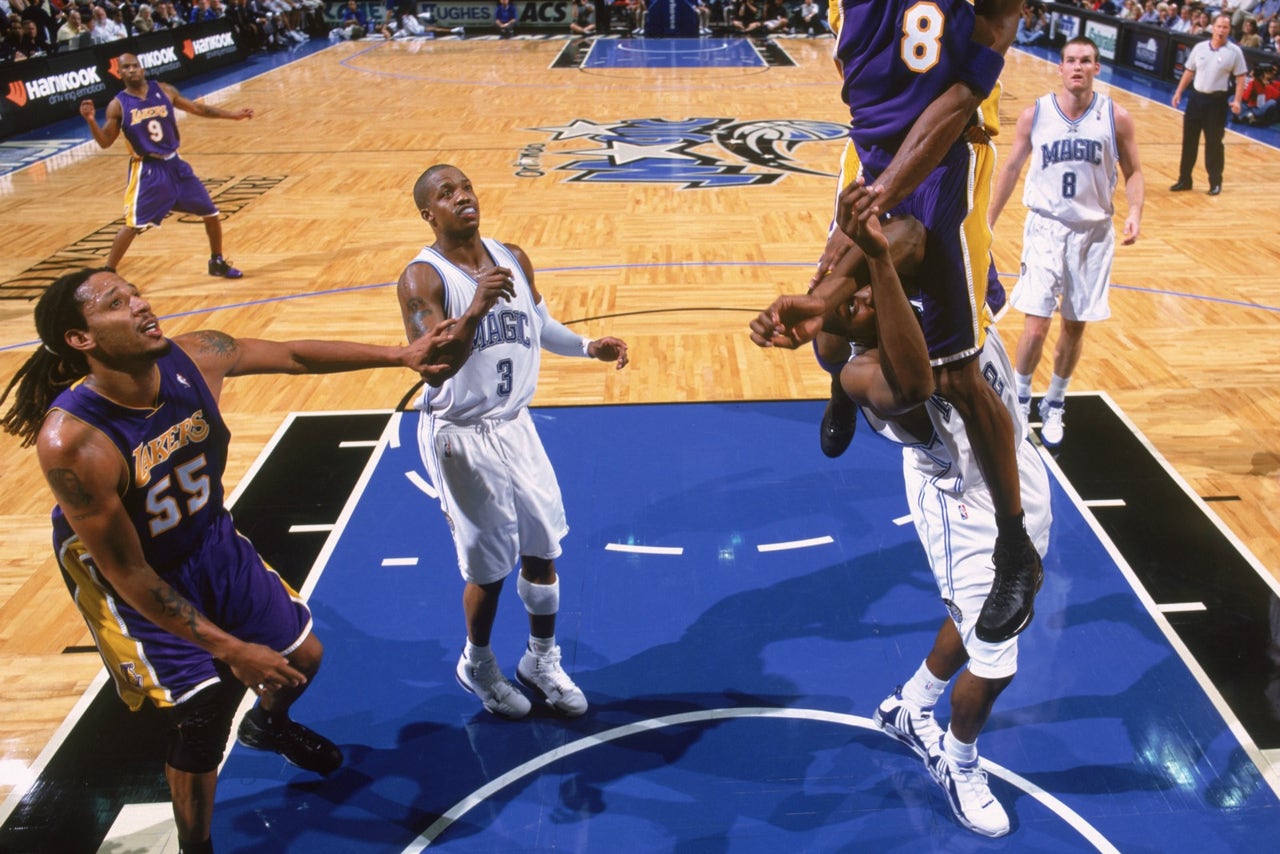 When he took over against the Pacers in Game 4 of the 2000 Finals, it was ours. And when he nailed that shot over Ruben Patterson twice, also ours. The buzzer beater to take down the Suns and shot he banked in over Dwyane Wade, ours. And he dunked on Dwight Howard and Steve Nash. Ours again.
The same kid who fired up two air balls against the Jazz, in those Crazy 8's, had five rings and was calling himself Mamba. We didn't even care that he gave himself a nickname because it was so Kobe. Our Kobe. That caricature of Kobe.
Then Kobe tore his Achilles. He was human again. He tried pulling it back together and took the free throws. OK, maybe he wasn't human. Then he cried in the locker room. Human.
Really, that was the day Kobe's career ended. It was April 12, 2013. But he was still around. Rehabbing, trying, shooting death stares at teammates. And that was enough for me. It was enough for LA. Because Kobe was around and for 20 years he had been. His presence was enough.
Finally, he announced his retirement earlier this season and The Kobe Tour started. Was he really that happy to say goodbye and get ovation after ovation? Probably not, especially not on an awful team, but he had an image to protect and he wanted to go out smiling. The sociopath in him probably convinced himself he really did want it. As only Kobe could.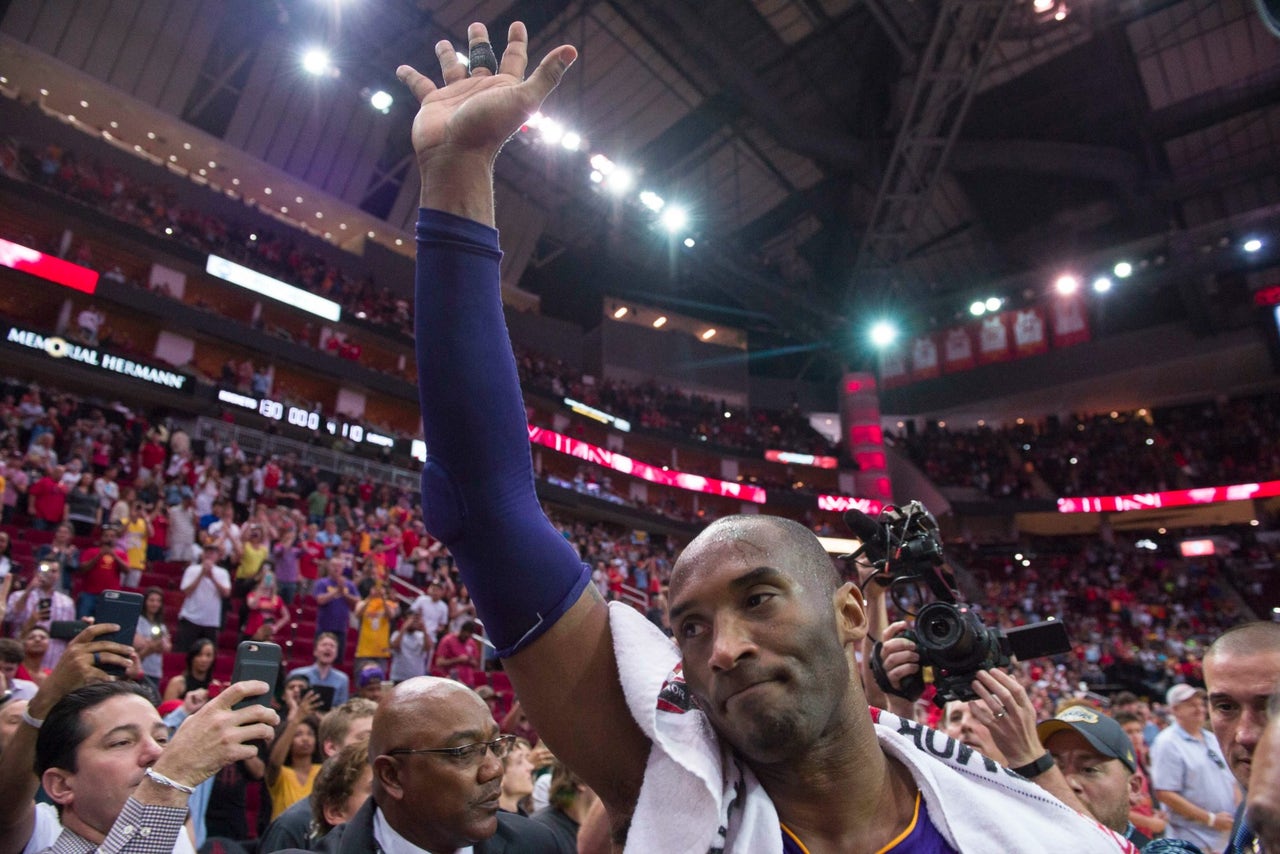 Now he's going away. He'll play his last game and sure he'll pop up in the media, make movies, have his number retired and all that good stuff, but he'll be gone. He won't play and the Lakers as I know it will cease to exist.
I do not know a Lakers without Kobe and I'm hardly alone in that. When Kobe walks off the floor for the final time, I won't know what the Lakers -- a team I have devoted more time to than maybe anything else -- are anymore.
Aside from my parents and brother, Kobe has been the most consistent figure in my life. That's probably not a good thing. It's definitely not a good thing. It's a "I need better hobbies and to be more productive with my life thing." But it's also not just my thing. It's a thing I share with thousands of other people who grew up with Kobe. The good and the bad and the in between. And there was plenty of it all.
So as Kobe walks away, I'm not so much sad, or even happy as I am confused. Because I don't know the Lakers anymore. And maybe more than anything, because it makes me feel old. I'm 27 and I feel old. Thanks a lot, Kobe.
---
---