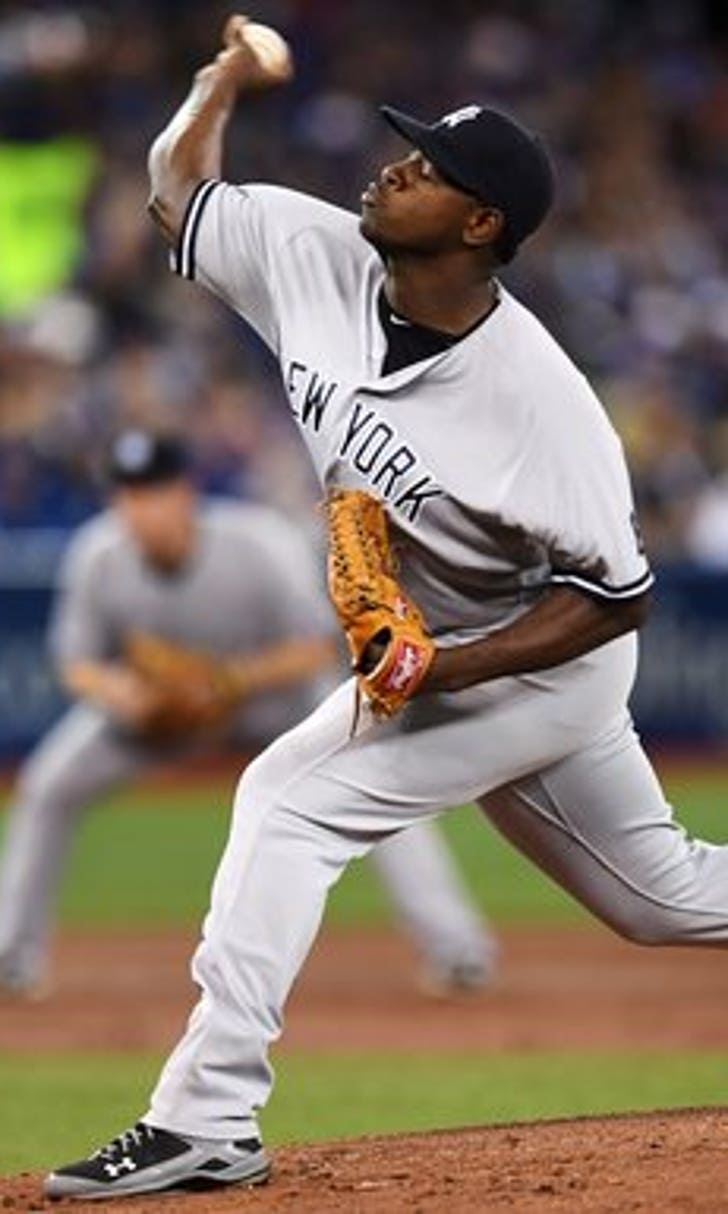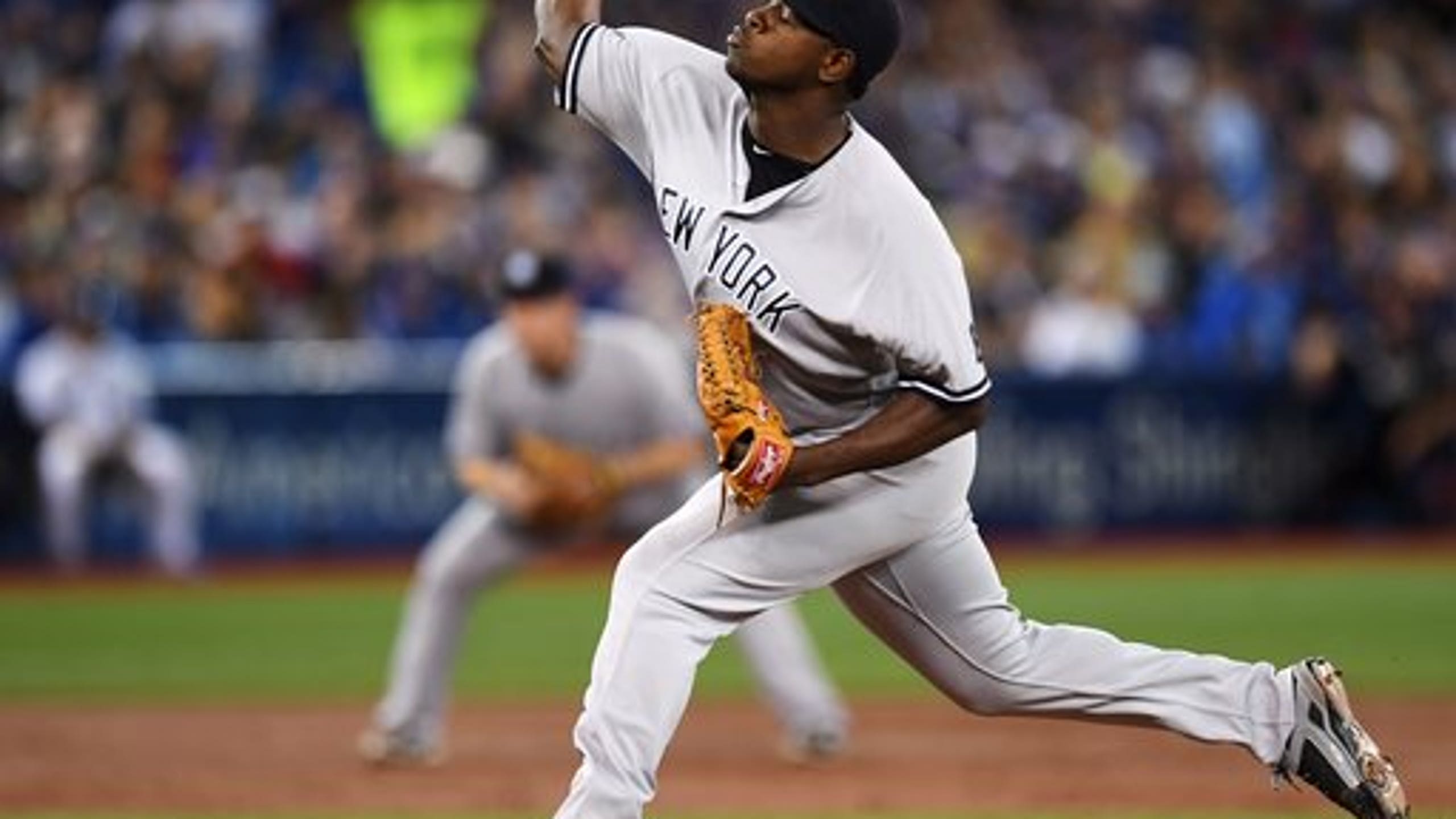 Yankees, Blue Jays scrap after 3 HBP in first 2 innings
BY foxsports • September 26, 2016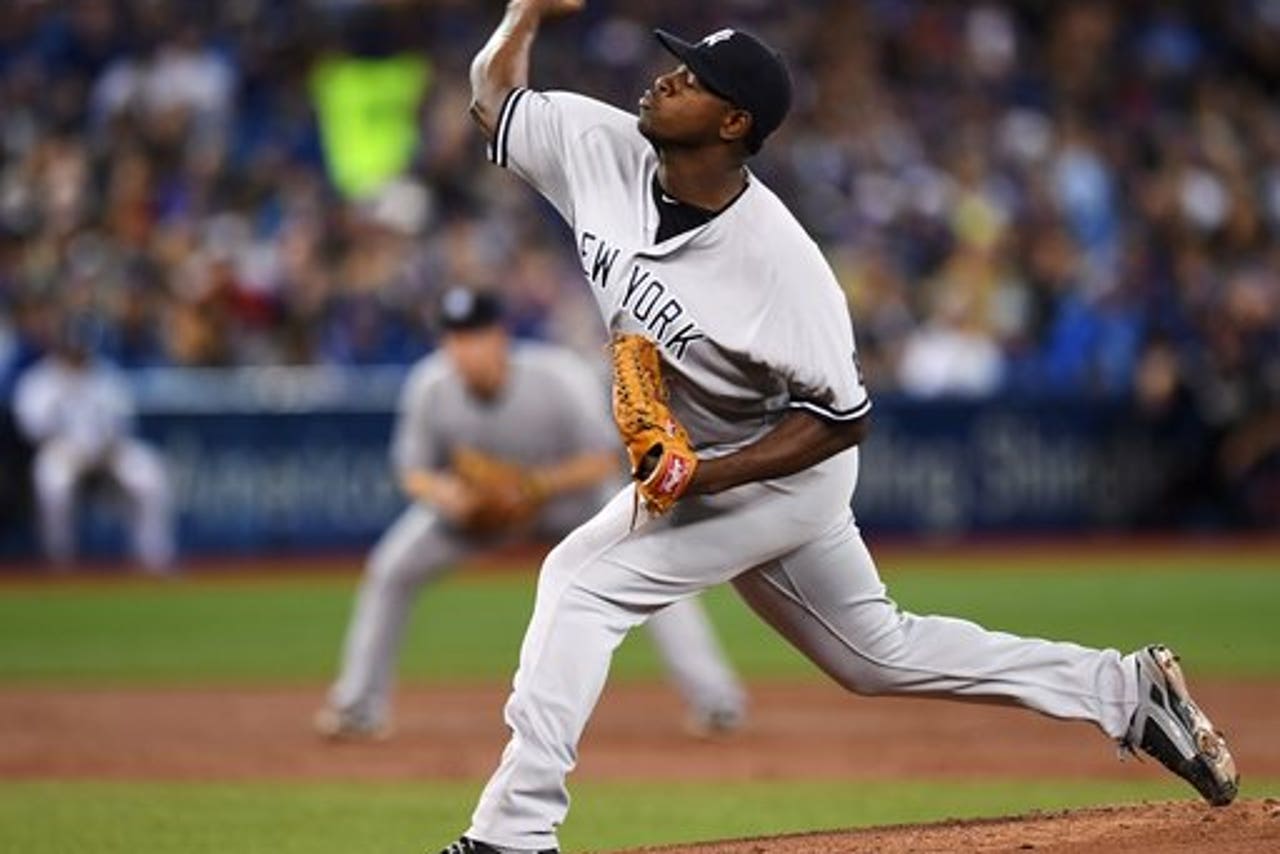 TORONTO (AP) New York Yankees right-hander Luis Severino has been ejected after hitting Toronto's Justin Smoak with a pitch in the second inning, leading to an angry shoving match between the teams.
Both benches and bullpens emptied Monday night and several scrums broke out near home plate after Severino threw inside to Smoak with his first pitch of the inning and then hit him in the leg with his second.
There was plenty of jostling in a large mass of players, but it did not appear any punches were thrown.
The scrap came after Blue Jays lefty J.A. Happ threw consecutive inside pitches to Chase Headley in the top of the inning, hitting him with the second. That led to a warning from plate umpire Todd Tichenor.
Blue Jays third baseman Josh Donaldson, who had been hit on the elbow by a pitch from Severino in the bottom of the first, walked in from his position and exchanged words with the New York dugout after Headley was hit.
Both benches and bullpens cleared that time, too, but no punches were thrown.
The Yankees have lost a record eight straight games in Toronto and 11 of 14 overall.
---
---