Major League Baseball
Major League Baseball
Yankees 3, Blue Jays 2
Published
Aug. 21, 2013 4:39 a.m. ET

Jayson Nix thinks it's a whole lot easier to get good pitches to hit now that the Yankees are getting some of their stars back in the lineup.
Nix hit a tying homer in the seventh inning and a game-ending single in the ninth, lifting New York to its second comeback victory over the Toronto Blue Jays on Tuesday, 3-2 in the nightcap for a split doubleheader sweep.
In the opener, Robinson Cano and Chris Stewart each hit three-run homers to rally the Yankees from four runs down to beat the Blue Jays 8-4.
''I feel like we've had a little bit of a jolt in our team and we're playing really well right now,'' Nix said. ''I think Sori (Alfonso Soriano) coming over here, first off, brings a whole lot of energy to the team. ... and then Al (Alex Rodriguez) coming as well and playing good. I feel like as a whole the team's playing a lot better. I think we all feel pretty good for this final push.''
Cano had an RBI single in the second game and had six hits and five RBIs in the two games for New York, which has won eight of 10 and is 9-6 since Alex Rodriguez returned on Aug. 5.
Toronto slugger Jose Bautista made an early exit in the opener and was placed on the 15-day disabled list with a bone bruise in his left hip. He says he was initially injured trying to score about two weeks ago.
''I am about 70 percent,'' Bautista said. ''I don't think I am doing the team any favors playing with it right now.''
Manager John Gibbons said Bautista will rest for two weeks then be evaluated before the next step is planned.
Ichiro Suzuki singled and doubled in the first game, leaving him one shy of 4,000 combined hits during his careers in Japan and the major leagues. With fans standing and chanting ''Ichi-ro!'' in the eighth, he grounded out.
Suzuki pinch ran in the night game and scored the winning run.
With a full moon hanging over the right field rafters, Darren Oliver (3-4) walked Mark Reynolds to start the ninth.
Suzuki pinch ran and advanced on Eduardo Nunez's sacrifice bunt. Suzuki stole third, which forced Toronto to bring the infield in. He scored on Nix's line drive to left.
''It changes it a lot. It makes my job a lot easier,'' Nix said of Suzuki's 18th stolen base.
Mariano Rivera (4-2) worked out of a two-on jam in the top of the ninth for the win. Anthony Gose failed to get down a sacrifice bunt in the inning.
''He has to get that bunt down,'' Gibbons said. ''Maybe it would have made a difference.''
The Blue Jays extended their record with an 11th straight loss in New York.
Mark Buehrle was on track to end an eight-decision losing streak to New York but he gave up a tying homer in the seventh to Nix, the infielder's first homer since June 25th.
Nix was the Yankees' second unlikely long ball hitter of the day. Stewart connected off Neil Wagner (2-4) in the sixth inning for his first homer since May 15 - that's 173 homerless at-bats - to put New York ahead in the opener.
Just 1-10 in his career against the Yankees, the left-hander shut down a rejuvenated lineup by allowing two runs and six hits in 6 2-3 innings. He struck out Rodriguez all three times he faced him.
During the afternoon game, Major League Baseball announced Yankees manager Joe Girardi was fined $5,000 for his on-field tirade after Boston's Ryan Dempster hit Rodriguez with a pitch on Sunday. Dempster was suspended five games and fined $2,500.
Girardi refused to comment on the suspension and fines but did reiterate what he said earlier in the day, that he's worried a light penalty would encourage ''open season'' on Rodriguez.
''We'll find out,'' Girardi said. ''I sure hope not.''
In the opener, Rodriguez singled to start the sixth - to cheers - and he scored on Stewart's fourth homer of the season, a shot to left field off Wagner that put New York ahead 6-4.
But Rodriguez struck out five times in the doubleheader in seven at-bats. He came up with two on in the eighth inning of the late game, but grounded into a double play.
''I wasn't sure what we'd get the second game in a sense. It's the first time he probably had to play two games in one day, but I'm OK with everything,'' Girardi said.
Rajai Davis had a two-run double in the first game, and was responsible for the Blue Jays' first two runs in Game 2. He scored on Phil Hughes' wild pitch in the first inning and had a sacrifice fly in the fifth inning to put Toronto up 2-1.
In the opener, Cano got his 200th career home run off Esmil Rogers in the third and had four hits. His drive in the third pulled New York to 4-3 after Toronto went up 4-0 in the second against Ivan Nova (7-4). Cano added an RBI double in the seventh.
Nova allowed four runs in the second inning when Toronto batted around in the makeup of a rained-out game on May 19.
Kevin Pillar got his first big league hit in the night game - in his 18th at-bat, a liner over a leaping Cano.
Cano tossed the ball to the Blue Jays dugout and Jose Reyes pretended to throw it into the crowd. Pillar stood on first smiling broadly. The 24-year-old from California went 0 for 4 in the opener but got his first RBI.
NOTES: Hughes gave up two runs in six innings. ... Suzuki has 1,278 hits in Japan and 2,721 in the majors. ... Yankees SS Derek Jeter (right calf strain) played his second simulated game at the team's complex in Tampa, Fla. He ran the bases for the first time. ... Blue Jays RHP Thad Weber was optioned to Triple-A Buffalo on Monday, but was recalled as the 26th man for the doubleheader. ... The Yankees held a high-level meeting at Steinbrenner Field in Tampa, Fla., focused on improving player development and amateur scouting. Among those in attendance were managing general partner Hal Steinbrenner, co-chairman Hank Steinbrenner, president Randy Levine, general manager Brian Cashman, senior vice president of baseball operations Mark Newman and vice president of amateur scouting Damon Oppenheimer.
---
---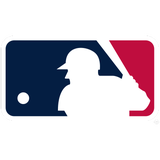 Get more from Major League Baseball
Follow your favorites to get information about games, news and more
---