Major League Baseball
Major League Baseball
White Sox 8, Indians 2
Published
May. 20, 2011 4:48 a.m. ET

Gavin Floyd watched a night earlier as Jake Peavy shut down and shut out the Cleveland Indians. He knew he needed a follow-up act.
''You see him you definitely want to at least throw a little bit close to what he did yesterday,'' Floyd said. ''He pitched really well and I was hoping to do the same.''
Floyd's performance wasn't as good as Peavy's three-hit shutout, but he still threw seven solid innings Thursday night, allowing five hits and a run to lead the Chicago White Sox past the first-place Cleveland Indians 8-2 for a sweep of their two-game mini-series.
''We feed off each other a little bit,'' said Floyd (5-3), backed by early scoring from the White Sox, who rocked Fausto Carmona for six runs in the first two innings and drove him out after five.
Carlos Quentin had a two-run homer in the fifth. Alexei Ramirez responded after being hit in the thumb with a pitch an inning earlier, to hit a two-run, bases-loaded double and Adam Dunn added a two-run single in the second. Paul Konerko had a two-run double in the first.
The White Sox, who got off to a horrid start, have won 9 of 12.
''The ball is bouncing our way right now,'' Chicago manager Ozzie Guillen said. ''We made so many mistakes early and had so many bad at-bats and so many good pitchers. Everybody that came to town pitched like it was Cy Young and we're not going to get any hits. This group sticks together, this group believes in themselves and they didn't panic.''
The White Sox beat a short-handed Indians team and pounded Carmona for the second time this season.
With Grady Sizemore on the disabled list, Cleveland was also missing DH Travis Hafner for a second straight game with a sore right side and he could be headed to an MRI on Friday. Travis Buck, who was supposed to be the DH, was scratched Thursday with turf toe and replaced by Shelley Duncan. And Orlando Cabrera was in South Carolina to become a U.S. Citizen.
''These guys, over the last two years I've been here, at least on paper, have the deepest rotation in our division,'' Indians manager Manny Acta said.
''They've pitched well. Can't take that away from them. I'm not going to sit here and tell you that our lineup is better without Grady Sizemore and (Orlando) Cabrera, but I'm also not going to sit here and make excuses. ... Injuries are part of the game that every team in Major League Baseball has to deal with.''
Carmona (3-4), who was 6-0 against the White Sox from 2008-10, gave up eight runs and seven hits on a foggy night at U.S. Cellular Field. On opening day in Cleveland, he surrendered 11 hits and 10 runs in three innings of a 15-10 loss.
''I don't know what happened. I still felt very good,'' Carmona said. ''In the bullpen the ball was down, but in the game it was up,'' Carmona said.
Quentin hit a two-run homer, his ninth of the season, in the fifth to make it 8-1.
Cleveland's Matt LaPorta hit his fifth homer of the season, a solo shot in the ninth off Tony Pena.
In Chicago's four-run second, Alex Rios and Dallas McPherson singled and when Omar Vizquel bunted, catcher Carlos Santana's throw to third was late, loading the bases. After a fielder's choice, Ramirez sent a hard shot past third to make it 4-1 before Dunn delivered the two-run single.
Konerko hit a two-run double in the first after Juan Pierre led off with a double and Ramirez was hit with a pitch after he squared to bunt.
The Indians scored in the first when Asdrubal Cabrera was hit with a pitch, Shin-Soo Choo doubled and Santana hit a sacrifice fly.
Notes: Chicago manager Ozzie Guillen said the club plans to recognize Dodgers pitcher Jon Garland and infielder Juan Uribe when they come to town Friday to begin an interleague series. Both were key members of the team's 2005 World Series championship. ... Cleveland recalled IF Luis Valbuena from Triple-A Columbus and designated RHP Justin Germano for assignment. ... Cabrera started a highlight-reel double play in the eighth, grabbing Vizquel's grounder with his bare hand and flipping behind his back to second baseman Adam Everett.
---
---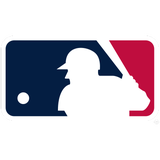 Get more from Major League Baseball
Follow your favorites to get information about games, news and more
---