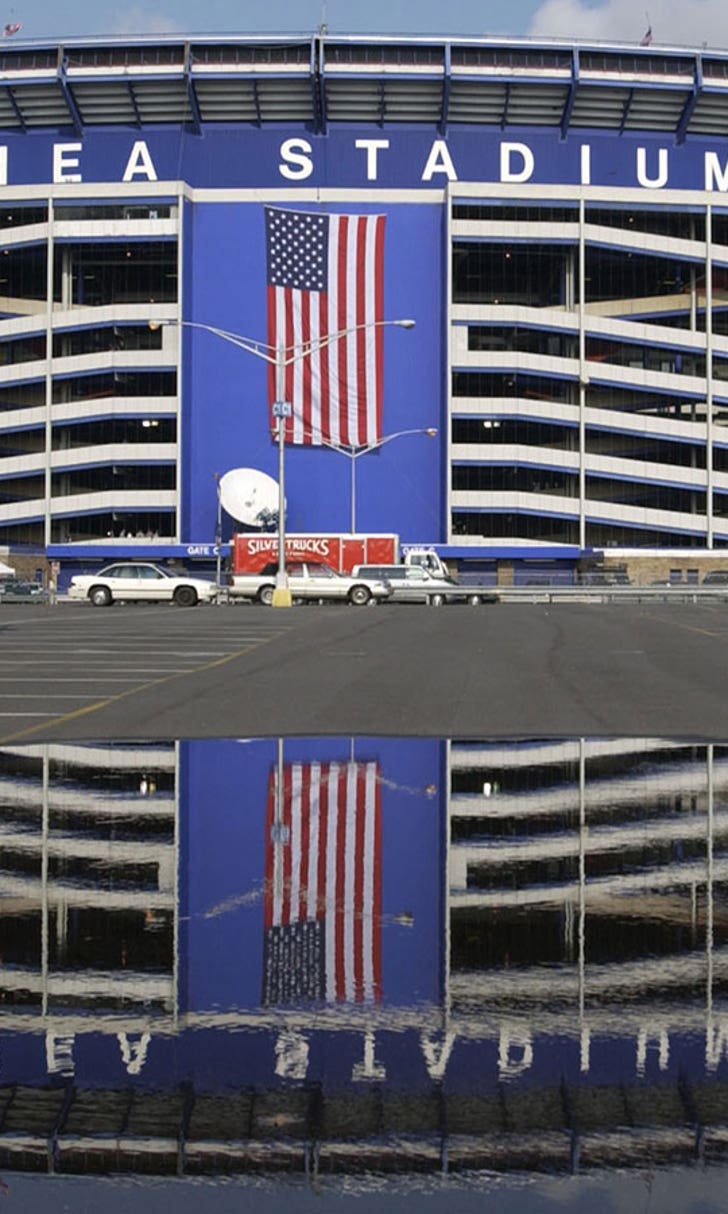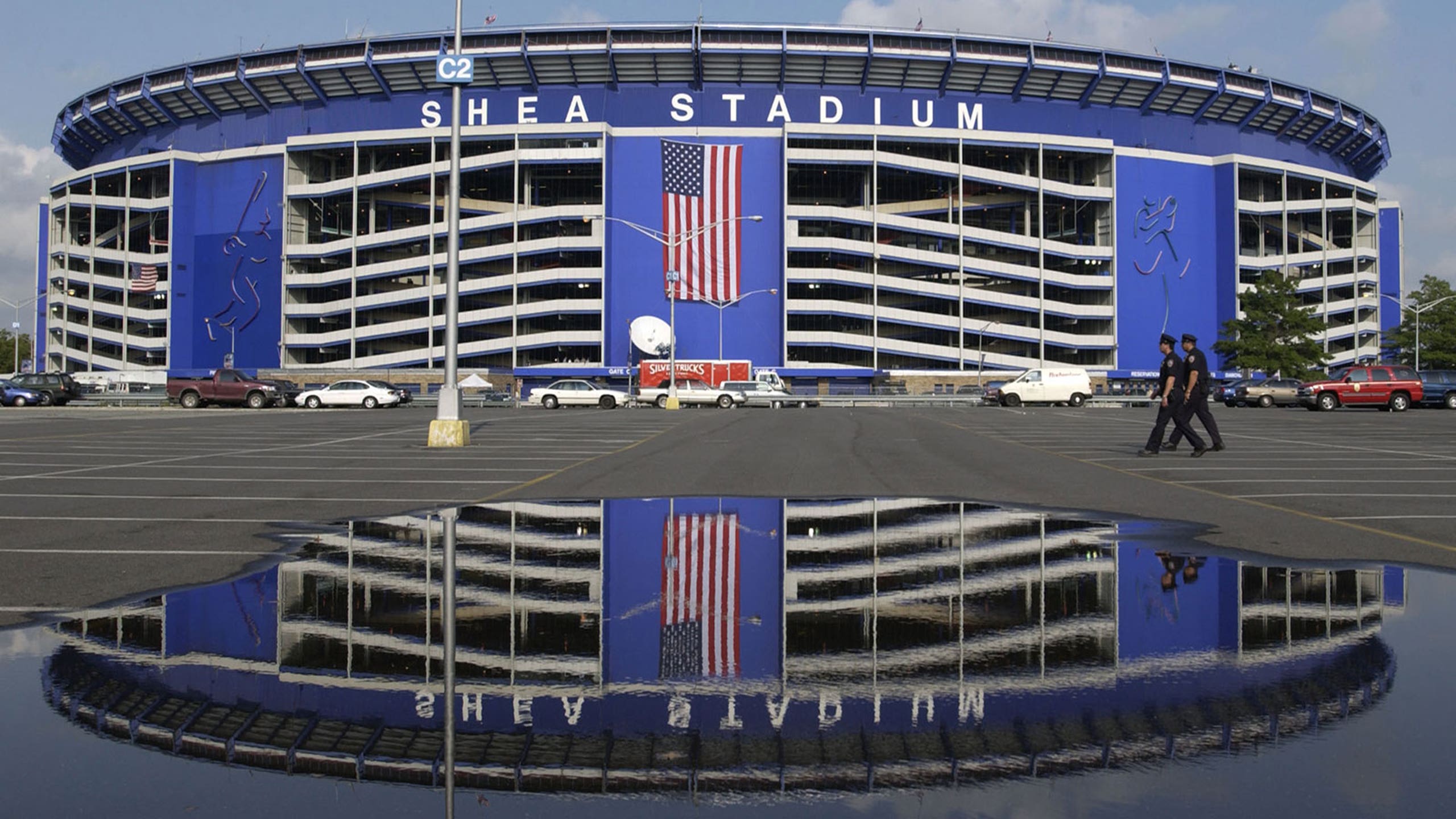 What I'll never forget about baseball's return to New York after 9/11
BY Ken Rosenthal • November 15, 2016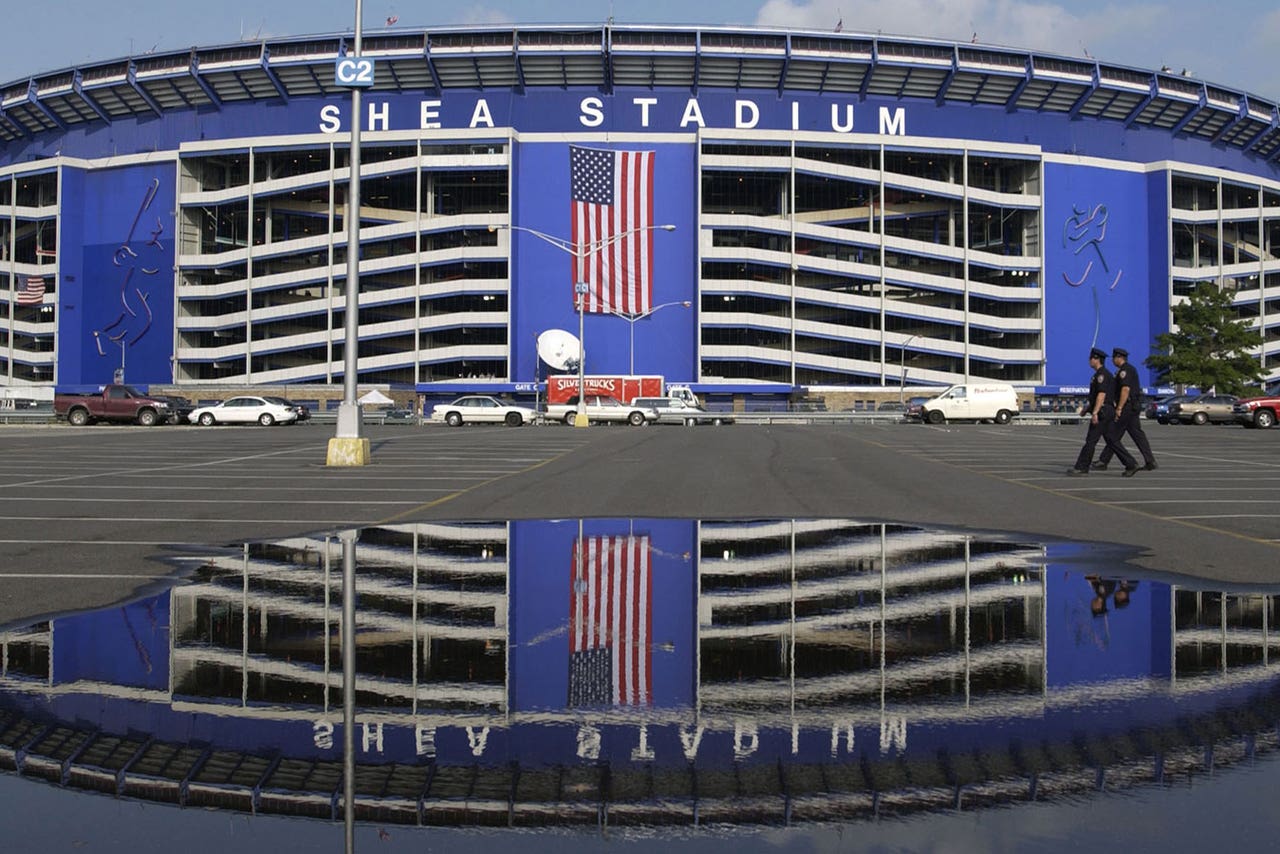 The thing I remember most, 15 years later, is not the Mike Piazza homer. No, the thing I remember most is Bobby Valentine rocking back and forth as Diana Ross sang "God Bless America," smiling, singing, shouting his approval, exuding both joy and defiance at the same time.
Valentine, then the Mets' manager, had immersed himself in the recovery process after 9/11. Years later, he would become an object of ridicule with the Red Sox. But on this night, after losing a friend, Chris Quackenbush, 44, in the terrorist attack, Bobby V stood for all New York.
I was at Shea Stadium, covering the game for the Sporting News. It's difficult to remember, all these years later, certain details of the event, even where I sat in the ballpark. But the conflicting emotions of the first game back in New York, 10 days after 9/11 — the concerns about safety, the memories of the nearly 3,000 killed in New York, Washington D.C., and Pennsylvania, and finally, the roars produced by Mike Piazza's triumphant blow — those I will never forget.
Like many, I initially had reservations about the resumption of baseball, which had gone dark for six days after the attacks. I was living in Baltimore at the time, but I am a native of Oyster Bay, N.Y., a suburb of New York City, and an American above all. I even was offended by initial reports from my fellow national baseball writers about the sport's plans to move forward, viewing such talk as unseemly, rather than understanding as a journalist that it was simply news.
Even today, the notion that baseball was part of the healing process strikes me as overly simplistic, if not outright wrong. Baseball could not solve the problem of terrorism. Baseball could not fill the voids of those who lost family members. And yet, something happened at ballparks across America after baseball returned, something soothing indeed.
It started with the late, great Jack Buck, addressing the crowd before the first game back in St. Louis while fighting lung cancer, announcing, "I don't know about you, but for me the question already has been answered. Should we be here? Yes. Should we show others how to demonstrate our resolve? Yes, and we should do it here this evening."
It culminated with three stirring World Series games at the old Yankee Stadium more than a month later, former President George W. Bush throwing out the first pitch while wearing a bullet-proof vest, the park actually shaking as the Yankees made miracle comebacks for extra-inning victories in Games 4 and 5.
In between was the dramatic Piazza homer, the two-run, go-ahead shot off Braves righty Steve Karsay, who had grown up in Queens, a few miles from Shea. The Mets would finish 82-80, in third place in the National League East. But they mounted a 25-6 run after falling 13.5 games out of first place on Aug. 17, including five straight wins once play resumed.
What was it the Braves' Chipper Jones had said then? "It's tough to go out and beat a team that has so much to play for. They're going out and trying to win ballgames for this city. It's almost like the division title is secondary in their minds."
Robin Ventura, then the Mets' third baseman, added, "The emotion this team is running on is not the pennant race. It's the emotion of people you have been around, the people you see who are strong."
Members of the Mets and Yankees had touched those people, visiting rescue workers at Ground Zero, consoling families of the victims. The players drew strength from those meetings, knowing that they could provide an outlet for many, a small measure of relief. As Derek Jeter so plainly put it, "If anything, playing again will give people an option to watch something else on TV."
Shea Stadium, in the first days after the attacks, had been a staging area for rescue supplies. Valentine and players worked tirelessly to help volunteers organize the distribution of food, clothing, medicine and blankets being sent to lower Manhattan. The manager even skipped a team charter to Pittsburgh, where the Mets resumed their season before returning to New York, to work an extra day in the relief effort.
And then, on Sept. 21, 2001, play resumed at Shea, with no one knowing exactly how to act, what to think, what to do.
The Mets wore hats used by the city's service agencies -- NYPD, FDNY and the like. Piazza's eyes filled with tears as a color guard strolled through the center-field gate during a pre-game ceremony. Liza Minnelli sang, "New York, New York" on the field during the seventh inning, joined by law enforcement and rescue workers who danced and kicked to the music like Radio City Rockettes.
That moment provided one form of release. The Piazza homer an inning later provided another:
Fifteen years later, I know I was silly to be upset about the debate over when play should resume. The debate was appropriate. Baseball had to return at some point. But at the time, it was difficult to see things clearly, to remove the emotion from the moment.
The sadness was overwhelming. I remember welling up with tears several times a day after the attacks, for no particular reason. I well up even now thinking about those days, and I'm sure many of you do the same. But when I flash back to that night — to Diana Ross and to Liza Minielli, to Piazza and to Valentine — I can't get the images out of my head, the eccentric manager in particular.
Baseball came back, and we were better for it.
Sing, Bobby V, sing.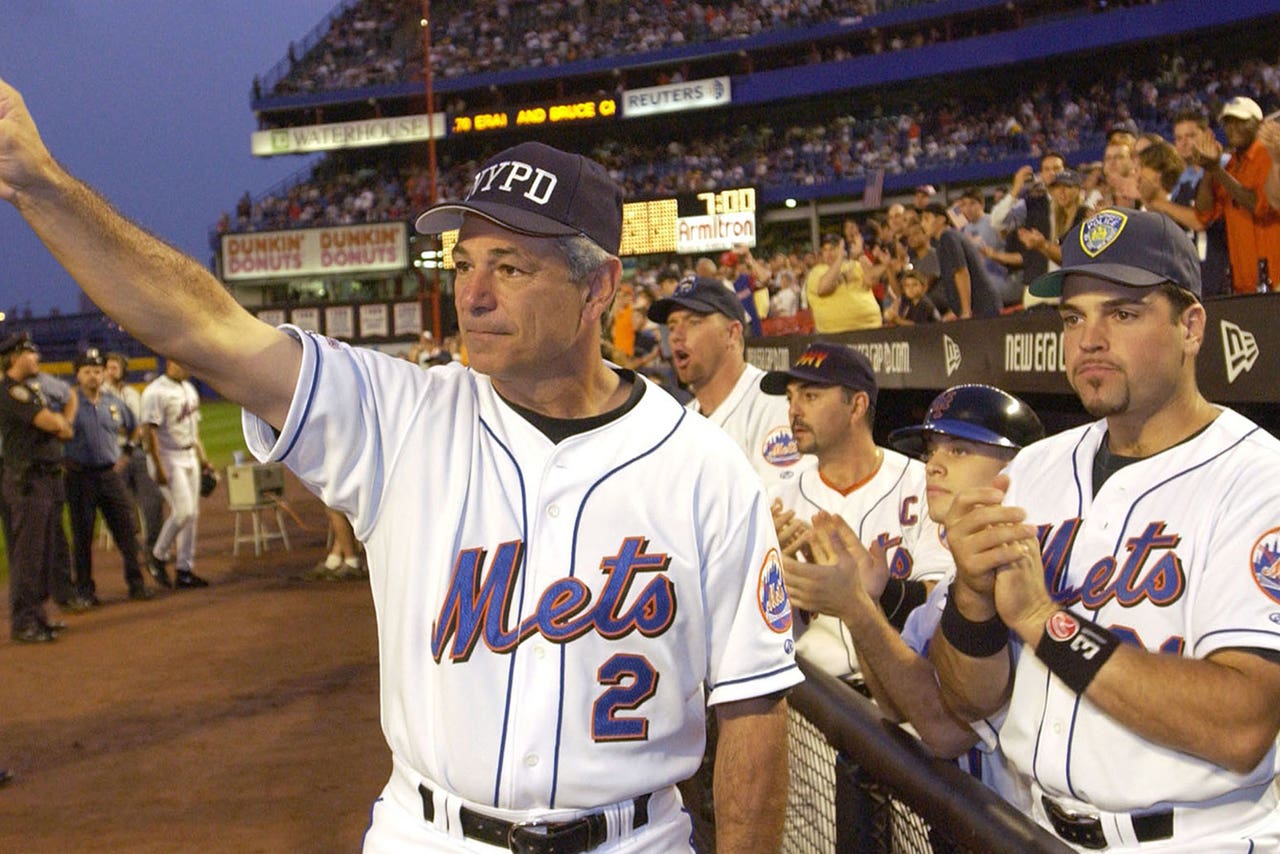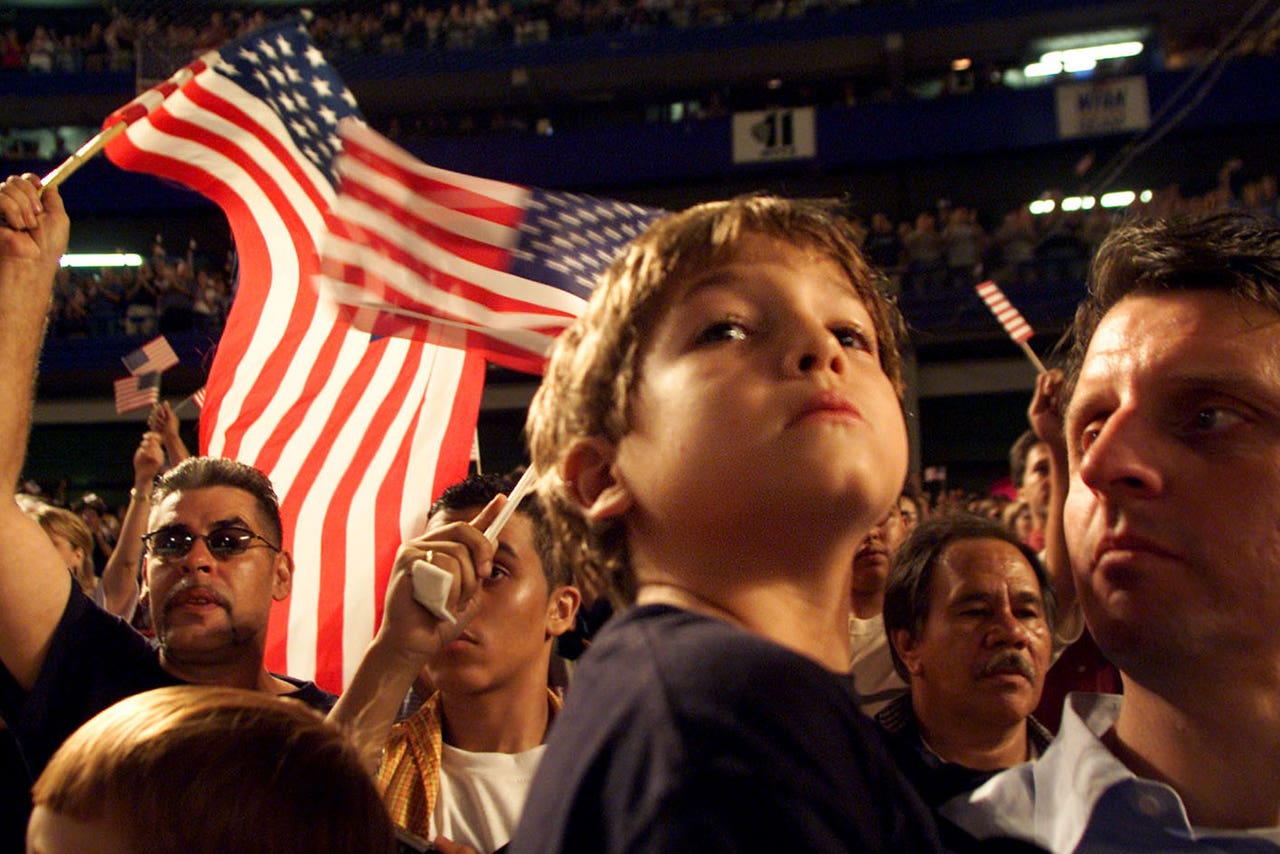 ---
---