Major League Baseball
Major League Baseball
Umpire Gerry Davis works 4,000th MLB game
Published
Apr. 11, 2013 8:53 a.m. ET

Umpire Gerry Davis worked his 4,000th major league game Wednesday night when the Los Angeles Angels took on the Oakland Athletics.
The 60-year-old crew chief was at first base for his milestone game. He was the 21st umpire to reach the mark and joined Joe West and Tim McClelland among active umpires in that group.
''I didn't know those numbers, but obviously it's a sign of longevity,'' Davis told The Associated Press. ''It means that I've been able to answer the bell a lot, which is always important in our profession. I'm very humbled by it. We're all very proud individuals, and it means a lot to me.''
Davis worked his first big league game in 1982 and became a member of the staff in 1984. He has called a record 115 postseason games, including 24 in the World Series.
Davis has umpired in four All-Star games and five World Series. He was the crew chief at both events last season.
His first game was on June 9, 1982, at Montreal's Olympic Stadium, when he filled in for future Hall of Fame umpire Doug Harvey in a game that was televised back to his hometown of St. Louis. Davis joined crewmates Jerry Crawford, Nick Colosi and Frank Pulli at home plate for the exchange of lineup cards with Cardinals manager Whitey Herzog and Expos skipper Jim Fanning - later that season, Herzog became the first person ejected by Davis.
Davis still has the ball from the first call he ever made in the majors. It was at third base, and was the third out of the inning. Crawford picked up the ball that was left on the mound and rolled it to Davis as a keepsake.
''It's gone really fast. I still remember like it was yesterday, being in the minor leagues and hoping to get a chance to work a major league game. So to work 4,000 is really special for me,'' Davis said.
''It's an old adage, but the integrity is really special to me - the fact that we work as hard as we do. A lot of people don't recognize that we're the third team on the field and that we take a lot of pride in that. That's the thing that's always going to mean the most to me,'' he said.
The most significant innovation during his time on the field has been the advent of instant replay.
''Even before we utilized instant replay as a tool on the field, it was a real blessing for us,'' he said. ''Because until there was instant replay, people didn't really realize how often we were correct. I mean, it was always just, `Kill the bum!' But now, I think the attitude is that whenever there's a close play, even if it goes against their team, most fans who follow the game know that we work hard and that we do a good job and get most of them right.''
---
---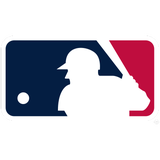 Get more from Major League Baseball
Follow your favorites to get information about games, news and more
---