Major League Baseball
Major League Baseball
Twins 6, Orioles 4
Published
Jul. 18, 2012 5:51 a.m. ET

With each hard-hit single the opposite way, with every double to the gap, with every highlight-reel defensive play behind the plate, Joe Mauer pushes the nightmare of last season further and further behind him.
The Minnesota Twins All-Star is getting cheered again by his home fans. He's in the race for the American League batting title again. And, most tellingly, he's making the game look easy again.
Mauer had three hits and an RBI and the Minnesota Twins bullpen pitched 4 2-3 innings of scoreless relief in a 6-4 victory over the Baltimore Orioles on Tuesday night.
''It's kind of one of those, `Oh well, it's Joe again' type things,'' manager Ron Gardenhire said. ''We've seen that before. He's won a lot of batting titles doing that same thing. He can flat-out hit. The bottom line is the guy can hit.''
Mauer had two singles, a double and a walk to improve his batting average to .333, second in the AL behind the Angels' Mike Trout. Ryan Doumit added two hits and two RBIs for the Twins, who have taken the first two games of the series against the slumping Orioles.
Adam Jones hit a three-run homer for Baltimore, but Zach Britton gave up four runs on six hits with a career-high six walks in four innings as the O's dropped their third in a row to fall 10 games behind the Yankees in the AL East.
Jones was at the plate with a runner on in the ninth, but Jared Burton struck him out for his third save.
Alex Burnett (3-2) pitched an inning for the win and Luis Ayala (2-3) gave up two runs on five hits in 2 2-3 innings for the loss.
The game was tied with two outs in the bottom of the seventh when Jamey Carroll and Denard Span reached on back-to-back singles. Shortstop J.J. Hardy's errant throw got past Mark Reynolds at first base on a play that was ruled a hit for Span and an error that allowed Carroll to advance to third.
With new life, Ben Revere's bloop single gave the Twins a 5-4 lead and Mauer followed with a single that tailed just past a diving Hardy's glove to make it 6-4.
It's been quite a bounce-back season for Mauer, who suffered through numerous ailments last season in the first of an eight-year, $184 million contract. The injuries contributed to a career-worst season and turned many of his hometown fans against him.
He hit.287 with three homers and 30 RBIs in 82 games last season, but has been the model of durability this year. He played in his 82nd game on Tuesday night and has mixed his time this season between catcher, first base and DH while resuming his role as one of the game's best hitters. He also made a brilliant defensive play in the sixth, pouncing out of his crouch and laying out to snare a popped-up bunt attempt from Ryan Flaherty.
''It's great,'' Mauer said. ''I love playing here. I love putting on this uniform. The most important thing is getting the win. If I can get some hits, that's great.''
Jeff Gray, Tyler Robertson, Burnett and Glen Perkins combined to get the ball to Burton after a surprising pitching duel between Britton and Samuel Deduno fizzled quickly in the fifth.
''I think the bullpen, everybody is going pretty well,'' said Robertson, who struck out Thome in the sixth. ''It's a confident group. We all pull for each other.''
Britton was making his season debut after a long road of recovery from shoulder problems. He had platelet-rich plasma therapy in March and didn't start pitching in the minor leagues until being optioned to Triple-A Norfolk on June 6.
Britton gave up a run on a double by Jamey Carroll that tied the game in the fourth inning and was knocked out of the game in the fifth after back-to-back walks loaded the bases with nobody out. Doumit followed with a two-run single off of Luis Ayala and Brian Dozier's RBI single tied the game at 4.
Deduno threw a pickoff attempt away in the first inning, then bounced a breaking ball for a wild pitch to allow Nick Markakis to score.
The right-hander really settled down next three innings but didn't make it out of the fifth. He walked Markakis and Jim Thome and served up a three-run blast to Jones, his 21st of the season, that made it 4-1.
Deduno gave up four runs - three earned - on six hits with five walks and five strikeouts in 4 1-3 innings.
NOTES: The Orioles had a web gem of their own in the eighth when Reynolds tracked a foul ball back toward the seats and made the catch as he tumbled into the stands to retire Dozier. ... Mauer's single in the seventh gave him 1,198 hits for his career, moving him past Chuck Knoblauch for eighth in franchise history. ... Orioles manager Buck Showalter said they wouldn't rush 2B Brian Roberts' decision on whether to have surgery to repair a groin injury that put the oft-injured Roberts on the DL on July 3. ''It's a pretty serious decision,'' Showalter said. ''Surgery takes him out for the year.'' ... Twins 3B Trevor Plouffe extended his hitting streak to 15 games with an infield single in the second. ... Twins RHP Carl Pavano (shoulder) continues to show improvement while playing long toss. He threw on Tuesday and plans to again on Thursday and Saturday before throwing off of a mound on Sunday, if all goes well. ... The Twins will go to LHP Francisco Liriano (3-8, 4.93) on Wednesday night in the third gamer of the series. Liriano has been superb since rejoining the rotation and struck out 15 in his previous start. He'll face Orioles RHP Tommy Hunter (3-4, 6.11), who is being recalled from Triple-A Norfolk to make the start.
---
---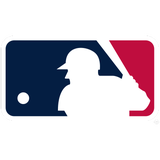 Get more from Major League Baseball
Follow your favorites to get information about games, news and more
---