Major League Baseball
Major League Baseball
Twins 4, Mariners 2
Published
May. 25, 2011 4:32 a.m. ET

Ron Gardenhire and the Minnesota Twins have always been mindful of pitch counts for their young starters, never wanting to tax their arms too much and risk injury.
That philosophy went out the window for Nick Blackburn on Tuesday night, simply because Gardenhire didn't have many options in his beleaguered bullpen.
Blackburn threw a career-high 127 pitches for a desperately needed complete game and Denard Span had three hits and an RBI to lift the Twins to a 4-2 victory over Seattle on Tuesday night.
Blackburn (4-4) allowed seven hits and struck out six for his fifth career complete game and the Twins snapped a nine-game home losing streak.
''We're always concerned with the pitch count, but his ball was still sinking and he still had a great breaking ball,'' Gardenhire said. ''We needed that and he gave us what we needed, a big performance and a complete ballgame.''
Doug Fister (2-5) gave up four runs and nine hits with six strikeouts in 6 2-3 innings. He balked home the go-ahead run in the seventh inning and the Mariners saw their season-high six-game winning streak come to an end.
Miguel Olivo had a homer, a double and two RBIs for Seattle and Jason Kubel added two hits and an RBI for the Twins.
The game turned in the seventh inning when Fister committed a balk while faking a throw to third base. That allowed Rene Rivera to score for a 3-2 lead.
Fister threw his hands up in bewilderment and Mariners manager Eric Wedge hollered at the umpiring crew from the dugout, but replays showed a clear balk.
''I've been called on balks before but I don't believe I've ever been called on one like that,'' Fister said. ''But it's up to his interpretation.''
Span followed with an RBI double to make it 4-2. Span had a double and a triple and raised his batting average to .301.
Blackburn's gem couldn't have come at a better time for Minnesota's banged up bullpen. Closer Matt Capps and setup man Joe Nathan were both unavailable after throwing on Monday night and right-hander Kevin Slowey was scheduled to be tested for a sports hernia on Wednesday and was not an option.
''I knew they were (unavailable),'' Blackburn said. ''They didn't specifically come up and tell me that, but even if they were to tell me that it wouldn't have changed anything in my game plan.''
Blackburn finished May 3-0 with a 1.72 ERA in five starts.
''We've been working the last couple weeks to get my mechanics where they are and lately they've been working pretty well,'' he said. ''I think tonight I was going to go in with the same exact plan regardless if we had everybody in the bullpen or we had nobody.''
The Twins took a 2-0 lead in the third inning on a squeeze bunt from Matt Tolbert that scored Alexi Casilla.
Olivo's two-run homer in the fourth tied the game, but the Twins defense picked up Blackburn with a couple of stellar plays. Kubel made a brilliant diving catch in right field to end the fourth inning and Casilla charged a grounder to throw out Olivo at home plate and keep the game tied in the seventh.
The Twins were one of the favorites to win the AL Central when the season began. But they have been ravaged by injuries to key players Joe Mauer, Jim Thome and Tsuyoshi Nishioka and plagued by sloppy play in the first two months of the season, a toxic mix that has resulted in the worst record in the majors.
''This was an old-fashioned Twins win,'' Kubel said. ''Haven't been many of those this year.''
The Mariners know a little something about not meeting expectations. They were expected to contend for the AL West crown last year with a nucleus of Felix Hernandez, Cliff Lee, Chone Figgins and the guidance of aging icon Ken Griffey Jr. But they stumbled badly out of the gates and the season quickly descended into chaos, with Griffey retiring, Lee being traded to Texas and 101 losses.
They lost 11 of their first 15 games this season, but have rebounded of late. They had won seven of their last eight games and entered the game just one victory shy of .500 at 23-24.
But after rallying from a 7-4 deficit to beat the Twins 8-7 in 10 innings in the series opener on Monday night, the Mariners had no answer for Blackburn.
''He threw a good ballgame against us,'' Wedge said. ''They extended him a little bit and he was able to finish off, but he had good stuff all night long.''
NOTES: Twins RF/2B Michael Cuddyer missed the game with a strained right hip, but said he thought he'd be ready to go for the series finale on Wednesday. ... Mariners manager Eric Wedge gave CF Franklin Gutierrez the night off, but said he would likely be back in the lineup on Wednesday against LHP Brian Duensing. ... Mariners SS Brendan Ryan had three hits, none of which left the infield.
---
Follow Jon Krawczynski on Twitter: http://twitter.com/APkrawczynski
---
---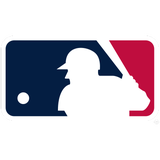 Get more from Major League Baseball
Follow your favorites to get information about games, news and more
---