Major League Baseball
Major League Baseball
Tigers 7, Indians 5
Published
Jun. 8, 2013 4:33 a.m. ET

Justin Verlander walked off the mound after his seventh inning of work, and manager Jim Leyland was waiting for him at the bottom of the steps, ready to give the Detroit ace the customary handshake that would signify the end of the right-hander's night.
So Verlander took a detour, cutting across to his right and using a different entrance to the dugout.
''I tried to circumvent the system,'' Verlander said. ''I tried to go the other way and sneak around him, but he was too quick for me.''
Leyland met Verlander at the bottom of that other set of stairs, and that was that. The Tigers went on to a 7-5 win over the Cleveland Indians on Friday night in the opener of this three-game series. Verlander allowed three runs in seven innings, and Jose Valverde held on through a shaky ninth to give Detroit a 3 1/2-game lead over the Indians atop the AL Central.
Victor Martinez homered and had three hits for the Tigers, and Torii Hunter added three hits of his own. Detroit led 5-0 before Cleveland scored three runs in the fifth off Verlander.
That was all the Indians could manage against the Tigers' ace in losing their fifth straight game. Verlander (8-4) allowed seven hits on the night. He walked two and struck out six.
As for his little end-around of Leyland? The Detroit manager didn't sound pleased about it.
''You might think that was comical, but I don't think that was comical at all,'' he said.
Verlander seemed surprised that Leyland was upset.
''I wasn't trying to play a joke on him. I just wanted to stay in the game,'' Verlander said. ''He always stands there and sticks out his hand so I figured maybe if I snuck around him he'd let me go back out there.''
Joaquin Benoit pitched the eighth for Detroit, and Jose Valverde came on with a four-run lead in the ninth. He allowed solo homers to Jason Giambi and Drew Stubbs, but Nick Swisher grounded out with a man on second to end it.
''They were two split-fingers, and they just golfed them. That happens,'' Leyland said. ''But the key to that was that he didn't walk anybody. I'm happy with that.''
Ubaldo Jimenez (4-4) allowed five runs - three earned - in three-plus innings.
Cleveland lost its ninth straight road game.
Detroit is trying for its third straight division title, and the Indians have emerged as the top early threat from the rest of the AL Central. Jimenez beat Verlander in Detroit on May 11, and Cleveland took two of three in that series.
But the Tigers swept a two-game series in Cleveland later that month, the start of a stretch in which the Indians have lost 13 of 17.
Martinez opened the scoring in the second with a solo homer to right, his fifth of the year. Detroit then managed two more runs without hitting the ball out of the infield.
Jhonny Peralta walked and Brayan Pena grounded into a force play. Then Ramon Santiago hit a groundball to first, and Swisher tried to make a tough throw to second to get the lead runner. The ball got away for an error on Swisher, and Avisail Garcia walked to load the bases.
After Andy Dirks struck out, Hunter hit an RBI single, and Miguel Cabrera walked to force in another run.
''I felt great in the first inning, but it was gone in the second inning and I started trying to do too much to get someone out,'' Jimenez said. ''It went the other way in a hurry.''
Garcia doubled to lead off the fourth and scored on a single by Dirks. Hunter singled to chase Jimenez, and Cabrera bounced into a double play, bringing another run home to make it 5-0.
Verlander hasn't allowed fewer than three runs in any of his last six starts, but the damage was limited to the fifth inning Friday. Michael Bourn hit an RBI single, and Jason Kipnis drove in two more runs with a bases-loaded double that Hunter was unable to catch against the wall in right.
Cleveland, which is without shortstop Asdrubal Cabrera (right quad strain), could get no closer. Swisher made another error in the fifth, which put men on first and third with nobody out. A double play grounder by Pena made it 6-3.
Pena added an RBI single in the seventh.
NOTES: Detroit's Prince Fielder had his hitting streak snapped at 11 games. ... Hunter was hitless in his last 14 at-bats before starting Friday's game with a double and two singles. ... Detroit's Rick Porcello (2-3) takes on Cleveland's Justin Masterson (8-4) on Saturday.
---
---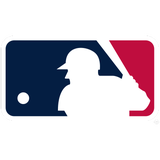 Get more from Major League Baseball
Follow your favorites to get information about games, news and more
---