Major League Baseball
Major League Baseball
Thursday's Sports Briefs
Published
Oct. 24, 2014 3:56 a.m. ET

BASKETBALL
LOS ANGELES (AP) Los Angeles Lakers guard Steve Nash has been ruled out for the season because of a back injury, putting the two-time NBA MVP's career in doubt.
The Lakers and Nash announced their joint decision less than a week before the start of what would have been the 40-year-old Nash's 19th NBA season. He played in only 15 games last season with nerve root irritation, but hoped for a comeback season after several months of rehabilitation.
Instead, the Canadian point guard played in just three preseason games before feeling more back pain. He then strained his back while carrying bags several days ago.
Nash, the NBA's oldest active player, is due more than $9 million this season.
GAMBLING
NEWARK, N.J. (AP) - Claims that New Jersey's plan to allow legal sports gambling violates federal law are meritless, the state wrote in a court filing in response to efforts by four major U.S. pro sports leagues and the NCAA to stop gambling from beginning this weekend.
The state filed the response late Wednesday to the leagues' request to a federal judge earlier this week for an injunction to prevent Monmouth Park racetrack from accepting sports wagers this Sunday. The track is the only venue in the state that has said it will take bets under a law signed by Gov. Chris Christie last Friday that allows sports betting at racetracks and casinos.
The NFL, the NBA, the NHL, Major League Baseball and the NCAA filed a reply, and U.S. District Judge Michael Shipp will decide whether oral argument is necessary.
COLLEGE
RALEIGH, N.C. (AP) - An alarming lack of institutional oversight at the University of North Carolina allowed an academic fraud scandal to run unchecked for nearly two decades.
The latest investigation found that university leaders, faculty members and staff missed or just ignored flags that could've stopped the problem years earlier. More than 3,100 students - about half of them athletes - benefited from sham classes and artificially high grades in the formerly named African and Afro-American Studies department in Chapel Hill. A report by former U.S. Justice Department official Kenneth Wainstein indicates that the bogus classes ended in 2011.
CHICAGO (AP) - The federal judge overseeing a first-of-its-kind head injury settlement with the NCAA expressed serious concerns about some terms and the vast scope of the $75 million deal that currently encompasses all college athletes going back decades.
Facing NCAA and plaintiffs' attorneys who crafted the deal, U.S. District Judge John Lee wondered why sports like rifle teams, golf and swimming would be covered by the proposed agreement along with football, hockey, soccer and other contact sports.
JIM THORPE
Jim Thorpe's body will stay in the Pennsylvania town where he was laid to rest six decades ago after a federal appeals court threw out a ruling that could have resulted in his reburial on American Indian land in Oklahoma.
The famed athlete's surviving sons have been fighting to move the body to Sac and Fox land in the state where he was born, saying their father expressed a desire to be buried in Oklahoma. A federal judge agreed with them, ruling the town of Jim Thorpe amounted to a museum under a 1990 law intended to rectify the historic plundering of American Indian burial grounds.
But the Philadelphia-based 3rd U.S. Circuit Court of Appeals said Thursday that Thorpe's body should remain in Jim Thorpe, determining that U.S. District Judge Richard Caputo misapplied the Native American Graves Protection and Repatriation Act. The law requires museums and federal agencies possessing American Indian remains to return them upon request of the deceased's family or tribe.
Thorpe was a football, baseball and track star who won the decathlon and pentathlon in the 1912 Olympics. He died without a will in 1953 at age 64.
BASEBALL
MIAMI (AP) - A man described by the Drug Enforcement Administration as a black-market chemist who concocted athletic performance-enhancing drugs in his garage pleaded not guilty to criminal charges arising from Major League Baseball's recent drug scandal.
Paulo Berejuk entered the plea during a federal court hearing on charges of conspiring to distribute testosterone and human growth hormone, both controlled substances. The DEA says that Berejuk for years was the main supplier for Anthony Bosch, former owner of the now-closed Biogenesis of America clinic on Coral Gables that sold banned substances to MLB players and other athletes, some still in high school.
TENNIS
SINGAPORE (AP) - Serena Williams rebounded from the worst loss of her professional career to rout Eugenie Bouchard 6-1, 6-1 in the WTA Finals.
Williams was humbled by Simona Halep the previous day, when the 18-time Grand Slam champion won only two games. Williams improved to 2-1 in round-robin play. The American will have to wait until Friday's match between Halep and Ana Ivanovic to know if she is through to the semis.
BASEL, Switzerland (AP) - Top-seeded Roger Federer rallied to beat Denis Istomin 3-6, 6-3, 6-4 to reach the Swiss Indoors quarterfinals. Federer will face Grigor Dimitrov, a 6-2, 6-2 winner over Vasek Pospisil.
CYCLING
AUSTIN, Texas (AP) - USA Cycling says Lance Armstrong can't ride in a South Carolina event this weekend with several of his former U.S. Postal Service teammates.
Armstrong had hoped to ride with George Hincapie and several other former teammates at the non-competitive ride that bears Hincapie's name. But because the ride is still authorized by USA Cycling, Armstrong can't participate under his lifetime ban for using performance-enhancing drugs.
HORSE RACING
ARCADIA, Calif. (AP) - Hall of Fame jockey Gary Stevens will ride in the Breeders' Cup next week, three months after having right knee replacement surgery.
The 51-year-old rider hasn't ridden in a race since the surgery on July 25. Stevens will be aboard Sivoliere in the BC Juvenile Fillies next Friday.
GOLF
ST. SIMONS ISLAND, Ga. (AP) - Erik Compton made two quick birdies in the morning chill and wound up with a 5-under 65 for a share of the first-round lead in the McGladrey Classic.
The two-time heart transplant recipient was tied with Brian Harman, Michael Thompson and Will MacKenzie.
---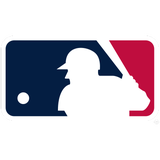 Get more from Major League Baseball
Follow your favorites to get information about games, news and more
---