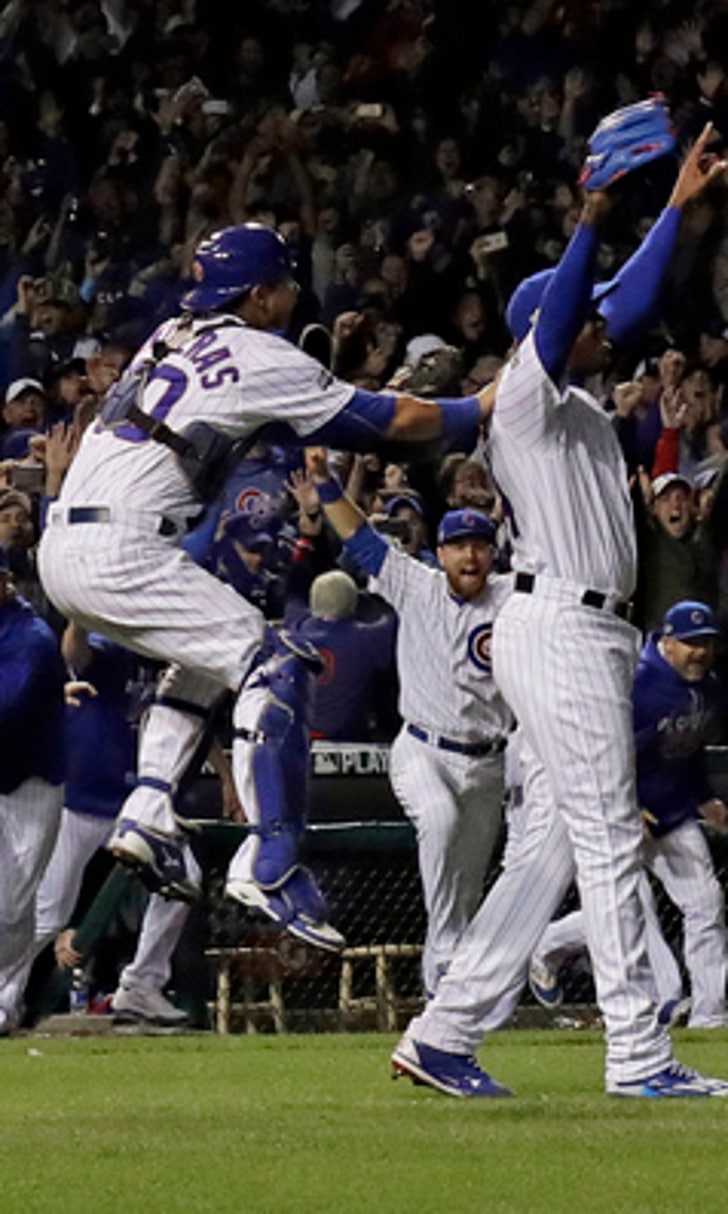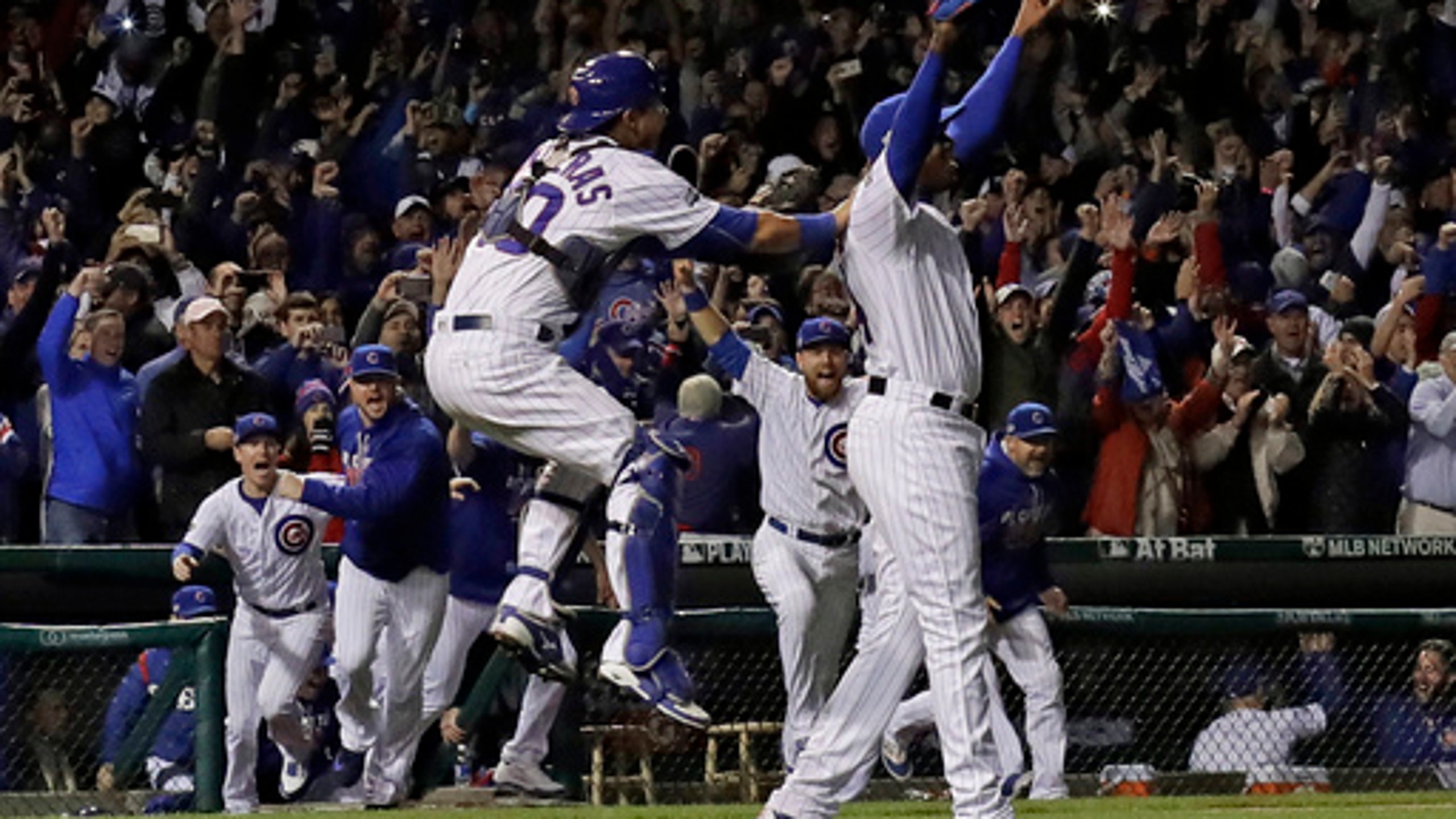 The Latest: Cubs fans hit the streets after NLCS victory
BY foxsports • October 23, 2016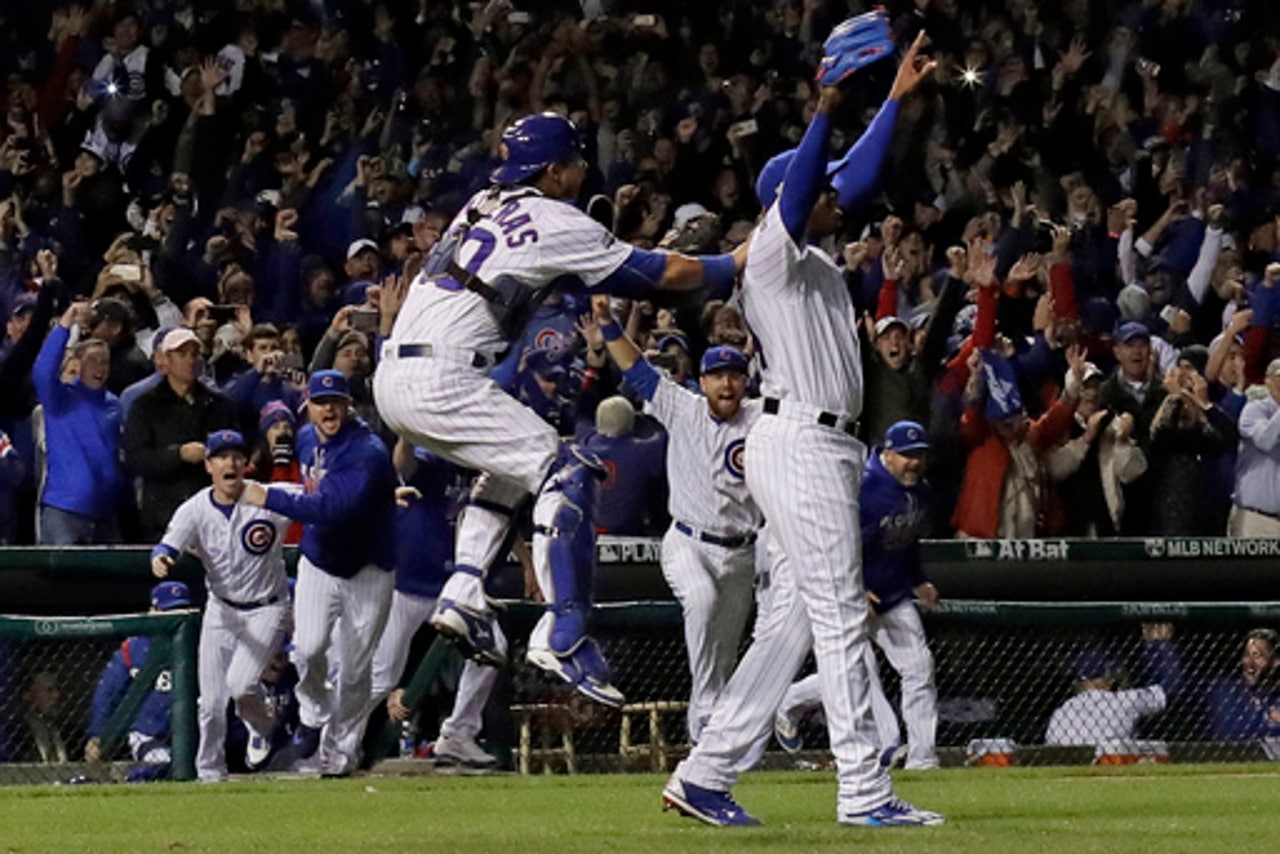 CHICAGO (AP) The Latest on Chicago Cubs advancing to the World Series (all times local):
11:55 p.m.
A large crowd of Chicago Cubs fans jammed into the streets outside Wrigley Field late Saturday after the team advanced to the World Series for the first time since 1945.
While cheering for the Cubs, two people climbed a traffic pole, with one man shimmying all the way to the end. Police say he was later arrested, as were a couple of fans who lit fireworks.
Fans also pounded on buses as they slowly drove down the street.
A majority of the crowd, however, celebrated the victory peacefully. Many took selfies in front of the stadium and hugged one another. Some also broke out in song, while others shook up beer bottles and sprayed the crowd.
Police officers, including about a dozen cops on horseback, kept a close eye on the crowd. And some officers were seen giving high-fives to fans as they walked by.
---
11:05 p.m.
Among the few thousand fans who stayed in their seats an hour after Game 6 of the NL Championship Series ended was Ed Koenig of Darien, Illinois. His eyes welled up as he talked about his father, who died in May.
Koenig says he hasn't been to a game all season without his dad, and when a friend won a lottery for tickets, he needed to be convinced to go.
He showed off his father's watch on his wrist, saying ''I thought I was going without my dad, but I'm with him.''
As Koenig looked around the stands, he added ''I'm sure you could hear this same story 100 times over, just like mine.''
The Cubs advanced to the World Series for the first time since 1945 on Saturday. They open the series in Cleveland against the Indians on Tuesday.
---
10:45 p.m.
Chicago Cubs players, coaches and front office personnel thanked the fans after the team earned its first trip to the World Series since 1945.
Pitcher Jon Lester said after the game Saturday that Cubs fans have been ''unbelievable'' all season. Lester says the fans ''have done nothing but support us from Day 1 ... Words can't really describe where I'm at right now.''
Cubs All-Star third baseman Kris Bryant says the chants of ''M-V-P'' gave him the chills. Bryant says ''you never play for those awards, but for these people to chant that, it's unbelievable.''
As for the so-called curse, Bryant doesn't seem to believe in it.
''We're too young. We don't care about it. We don't look into it,'' says Bryant. ''This is a new team.''
Team President of Baseball Operations Theo Epstein previewed the World Series, saying ''all we have to do is win four more.''
The Cubs face the Indians in Cleveland in Game 1 on Tuesday.
---
10:20 p.m.
Chicago Cubs fans have waited 71 years to celebrate a return to the World Series.
Overjoyed fans streamed out of Wrigley Field on Saturday night after the Cubs beat the Los Angeles Dodgers in Game 6 of the NL Championship Series to earn their first trip to the World Series since 1945. Many people were wearing Cubbie blue and holding ''W'' flags.
Forty-nine-year-old Brian Dusza, who was Wrigley for Game 6 of the 2003 NLCS, never thought he'd see the team win the pennant. Dusza says ''I can't even describe what I'm feeling.''
The Cubs will face the Cleveland Indians in Game 1 on Tuesday, with the series returning to Wrigley Field for Game 3 on Friday.
---
---