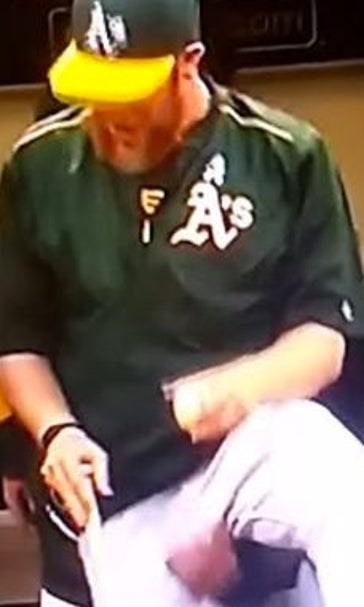 Sean Doolittle gets serious cup check from teammate
July 3, 2015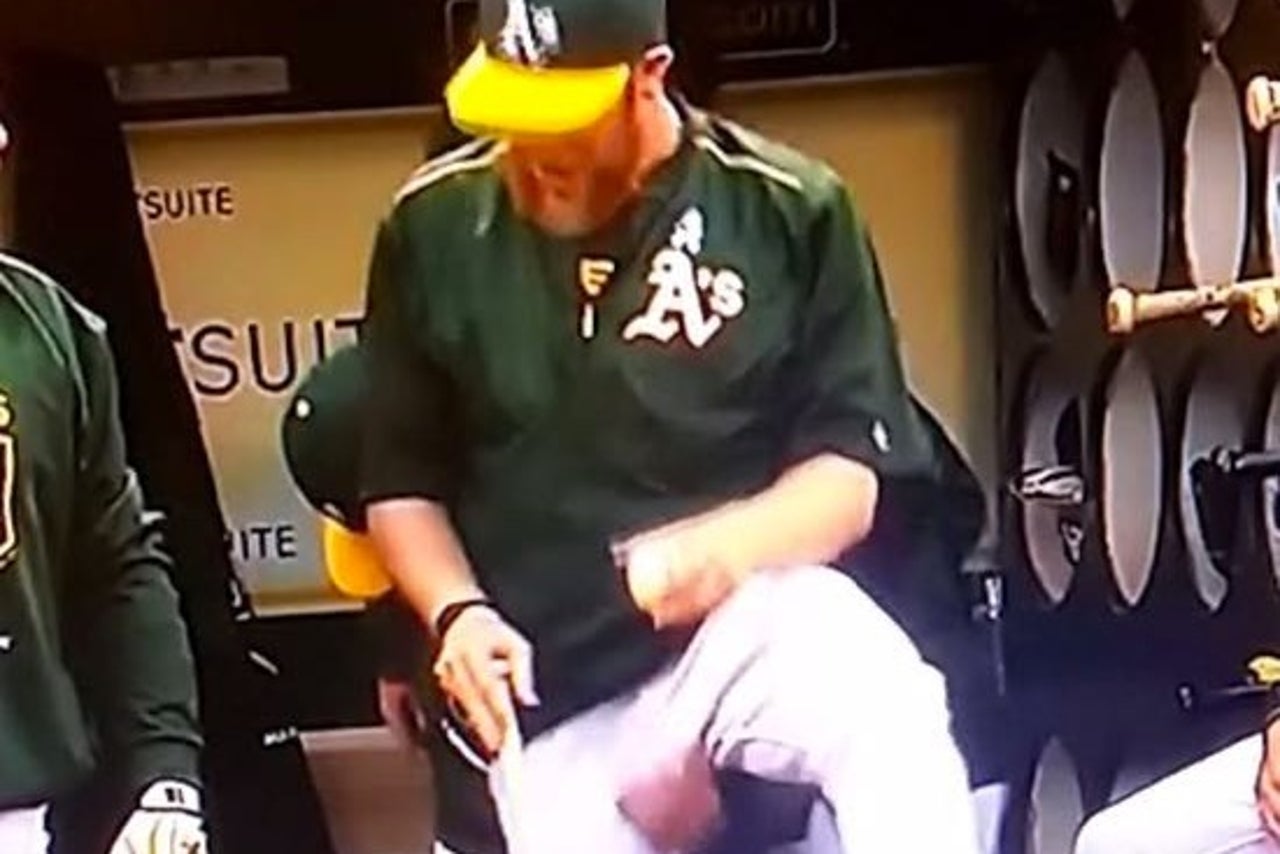 By Steve DelVecchio
Oakland A's reliever Sean Doolittle pitched in just one game this season and has been on the disabled list since. Missing that much time can certainly take a player's focus away, which is probably why Doolittle was caught posing in the dugout like Mike Honcho on Thursday night.
Doolittle was standing with one leg up on the dugout step during his team's win over the Seattle Mariners, and a teammate decided to come up behind him and give him a cup check.
A cup check for a guy who isn't even on the active roster? That's cold, bro. That wasn't a friendly Jimmy tap like this one, either. Doolittle better file that away for a later date.
More from Larry Brown Sports:
---
---