Ryan Howard is still hoping for one more shot at a World Series ring
BY Ken Rosenthal • January 25, 2017
Ryan Howard and his wife, Krystle, had something of a bet this offseason, a "friendly little thing," as Ryan put it.




Fans would approach Ryan in Philadelphia and tell him, "Great career." Krystle interpreted the remark as congratulations for his accomplishments with the Phillies. Ryan would tell her no, that after his farewell ceremony at Citizens Bank Park last September, fans thought he was retired.

So, Ryan said, every time a fan would say, "Great career," he and Krystle would ask, "What do you mean?" trying to get clarity on the perception of where he stood.

Who won the bet?

"I think I did," Ryan said, chuckling.

But Howard, 37, does not want to end his 13-year career, a career that includes National League Rookie of the Year, Most Valuable Player and League Championship Series MVP awards.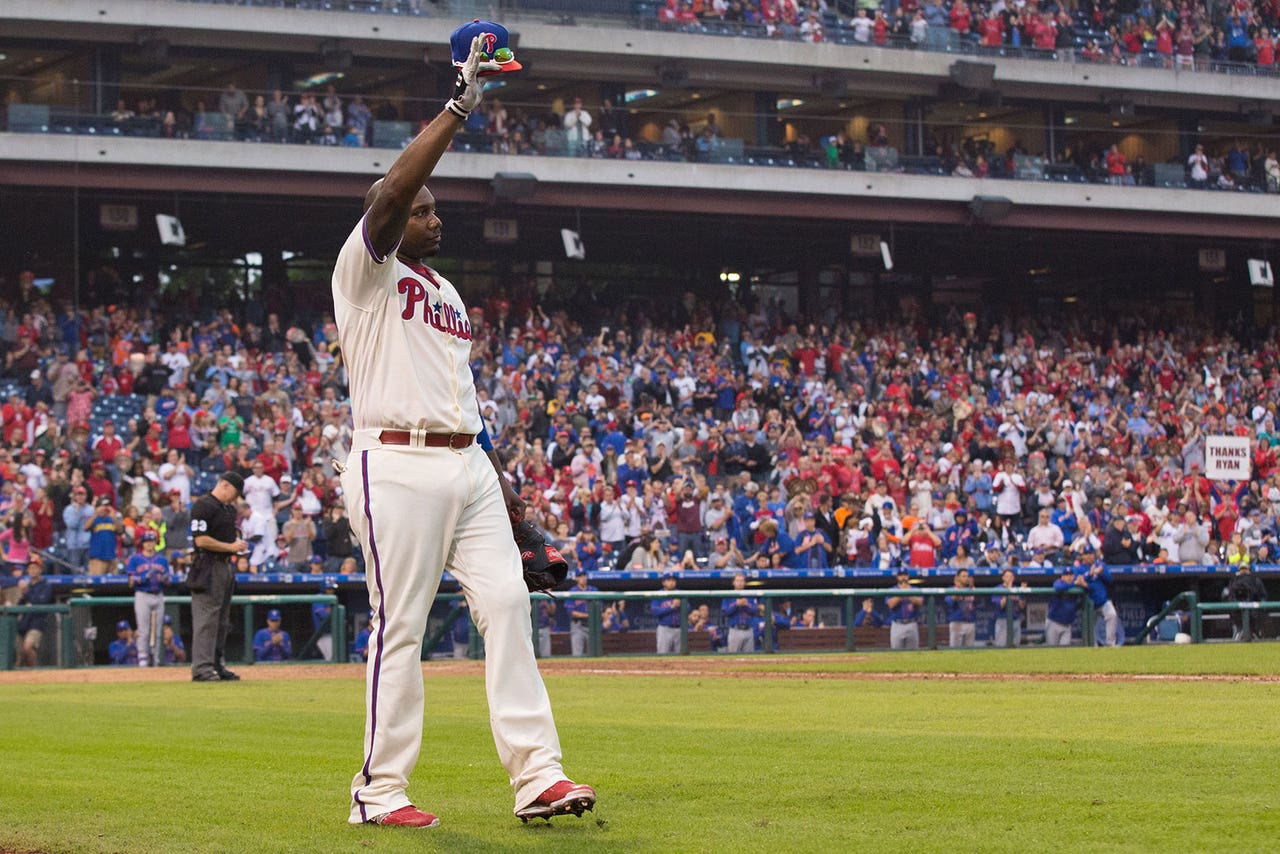 A free agent for the first time, he is training furiously, waiting patiently, staying positive about his chances of getting an opportunity even in a market that remains saturated with first base-DH types.

"I think I can still go out there and compete, and compete at a high level," Howard said Monday in a telephone interview. "I understand that I'm not going to play every single day. With the way that the game has changed, with teams having analytics and all that, I understand all that stuff."

Howard's perspective is rare, even for a veteran who has experienced both the game's highs and lows, receiving accolades as an elite left-handed slugger, then battling through injuries and under-performing during his infamous five-year, $125 million contract.

His best role would be mostly as a DH against right-handed pitching, a niche that also could be filled by younger free agents such as Pedro Alvarez, Brandon Moss and Adam Lind. Howard said he is "open" to becoming a DH after spending his entire career as a National League first baseman. He also is setting no financial expectations, saying he will "cross that bridge" at the appropriate time.

Can he be the old Ryan Howard? Of course not. But Howard revived after the All-Star Game last season, batting .262 with a .932 OPS. For the year, he hit 24 homers in 327 plate appearances against right-handed pitching. His average exit velocity of 92.5 mph tied him with the Dodgers' Yasmani Grandal and the Rockies' DJ LeMahieu for 35th in the majors (minimum 30 batted-ball events).



"I definitely think he can help somebody," said Phillies bench coach Larry Bowa, who is not known to sugarcoat his opinions.

Howard and the Phillies were in an awkward position at the end of last season. The Phils, in a full-blown rebuild, had no intention of re-signing Howard, but wanted to honor him appropriately -- something they could not do with two other longtime stars whom they had traded, second baseman Chase Utley and shortstop Jimmy Rollins.

Such pregame ceremonies before a team's home finale are more typical for players who actually are retiring -- the Red Sox staged one for David Ortiz last season, the Yankees for Mark Teixeira. The Phillies never said that Howard was finished as a player. But Howard believes that the ambiguity left some fans confused.

"There was a misconception by a lot of people because it wasn't really put out there to where it was like, 'Oh, we want to show him gratitude for what he's done here in Philadelphia, but he still wants to play.'" Howard said.

"It was, 'Hey, we're going to have a sendoff because we're probably not going to bring him back next year.' You had Papi retiring. You had Mark Teixeira retiring. And Mark and I both got drafted the same year (2001). It was like, 'Oh, well, he's 36. He's at the end of his career. He must be retiring.'"

Howard spoke without rancor, making a point not to criticize his former team -- "I'm not putting it on them," he said. "I just think it probably could have been better relayed to where there was more clarity." Indeed, he remained dignified and humble throughout his final trying years with the Phillies -- qualities that will serve him as he begins the next phase of his career.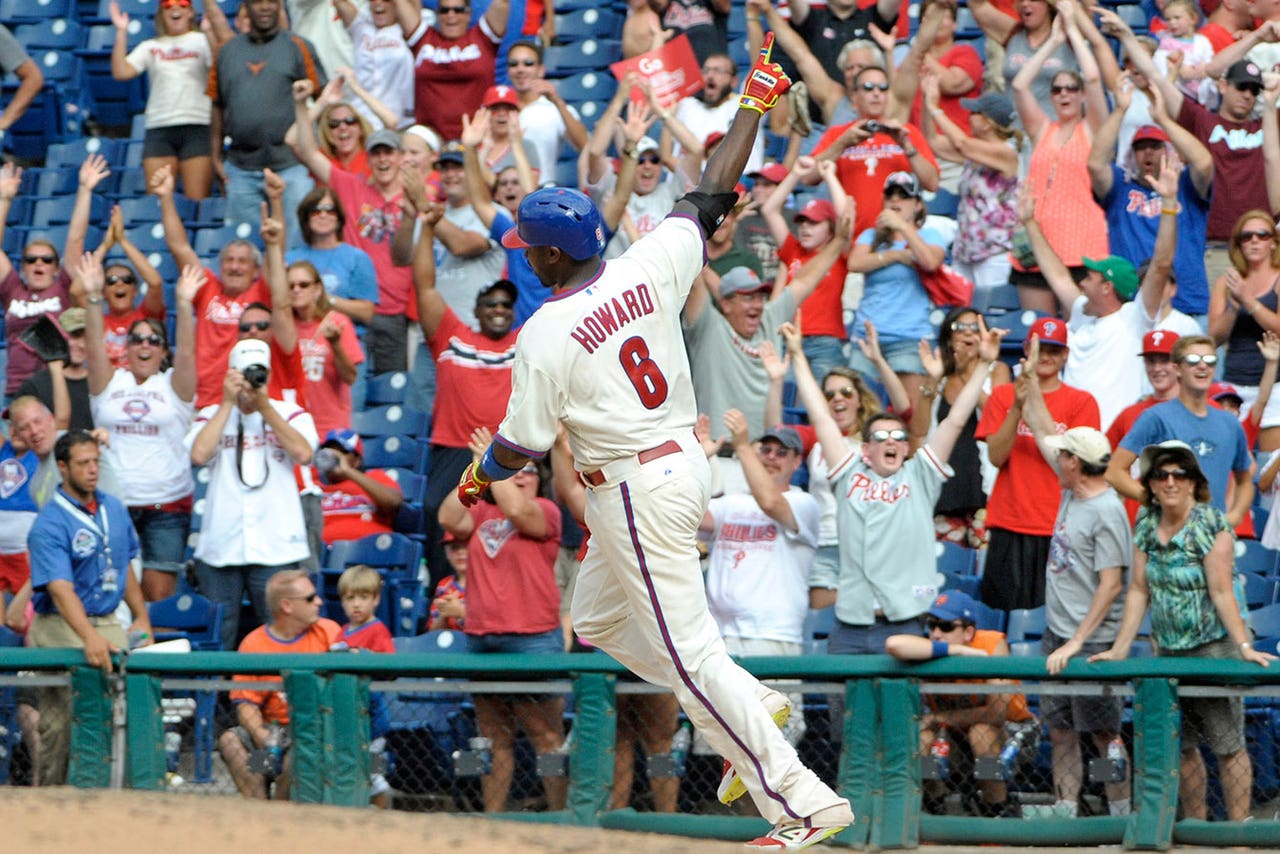 All Howard asks -- all he has ever asked -- is that his team communicates his role clearly, whatever it might be. His only goal, he said, is to win a World Series, the way he did with the Phillies in 2008. "Anything other than that -- any extra drama -- that stuff doesn't make sense to me," Howard said. "That's not what it's about.

He then listed a number of his former Phillies teammates -- younger players such as first baseman Tommy Joseph, left fielder Cody Asche and catcher Cameron Rupp, as well as others -- saying he had too much respect for them to cause a disruption last season.

"They didn't deserve to have to answer questions: 'What do you think about Ryan not playing, this and that?'" Howard said. "It's hard enough to play this game. And then you have to answer questions about one of your teammates, which can become a distraction.

"I never wanted to become a distraction with those guys. If you're going to have all those conversations, maybe I'm old school, but that stuff should be kept in-house. You go to the manager, you go to the general manager -- whoever it is you need to talk to -- and you have those conversations. Then everybody walks out on the same page."

And now?

Howard said his second-half surge persuaded him that he "still had a lot left in the tank." He is working for the second straight offseason with personal trainer David Buer, building explosiveness, gaining strength. The workouts, Howard said, push him to the brink mentally as well as physically, and a video he released in mid-December supports that assertion.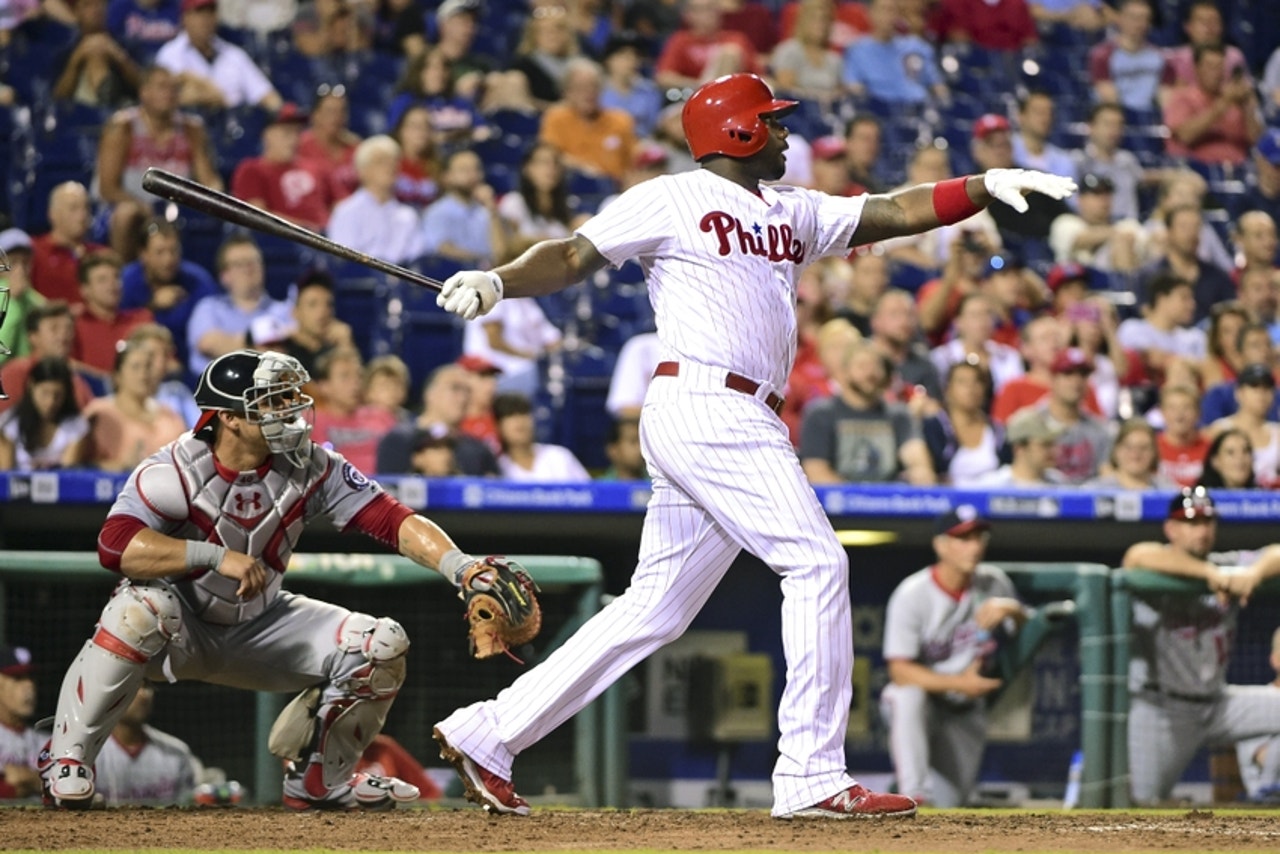 Accomplished veterans sometimes grow frustrated with the free-agent waiting game, irritated when teams do not give them the respect they believe they deserve.

Howard, though, said he understands the process.

He knows that his former teammate Rollins signed a minor-league deal with the White Sox last Feb. 22, then got released on June 15. And he recalls the sting of rejection that he twice experienced in the amateur draft.

"I remember in high school (Lafayette H.S. in Wildwood, Mo.), a guy told me, 'Look for your name to be called on the second day (of the draft).' I'm hoping it gets called the first day, the first five rounds or whatever it was. Nothing. The second day, nothing. The third day, nothing. Didn't get drafted.

"Fast forward to my junior year of college (at Missouri State). I was perceived to be a first- to third-rounder. I kind of had a tough junior year and fell to the fifth round. At that time, it was motivational. It's a little bit of the same here.

"I look at it like, 'Teams are doing what they're doing. I got it.' I'm not going to sit here and stress out because that doesn't do me any good. It'll happen. And when it does, I'll be ready."


---
---