Major League Baseball
Major League Baseball
Royals think Giants soaked dirt to slow speedsters
Published
Oct. 25, 2014 5:14 p.m. ET

SAN FRANCISCO (AP) When it comes to the Royals' running game, Kansas City manager Ned Yost thinks the San Francisco Giants are being sticks in the mud.
The area around first base appeared to be a bit mucky for Game 3 of the World Series on Friday night. The Royals concluded the dirt was hosed down with extra vigor.
''Maybe the groundskeeper just was looking at all the Royals fans up in the corner there and just forgot,'' Yost said Saturday. ''I thought it was a little extra wet around first. When Moose (Mike Moustakas) or somebody got on - it might have been Moose - and he dove back into first base and he came up extremely muddy, I thought that it was a little damper than normal, yeah.''
Giants manager Bruce Bochy claimed he had not perceived any unusual moisture.
''Somebody did mention that to me. I think somebody else when we played Washington mentioned that, too, but I didn't notice,'' he said.
Kansas City led the major leagues with 153 stolen bases during the regular season. After swiping 13 bases in their first six postseason games this year, the Royals hadn't stolen any in five straight games entering Saturday.
''It was definitely wet yesterday,'' speedy Kansas City outfielder Lorenzo Cain said. ''You've got to try to run more under control. You can't just be kind of all over the place while running. You've got to understand you can't make sharp cuts that you would normally make and just try to control yourself.''
Giants third base coach Tim Flannery didn't seem to think the Royals could be slowed down.
''They can run barefoot and still get through there so fast,'' he said.
---
AP Baseball Writer Janie McCauley contributed to this report.
---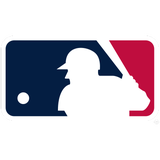 Get more from Major League Baseball
Follow your favorites to get information about games, news and more
---