Major League Baseball
Major League Baseball
Royals 5, Angels 4
Published
Apr. 2, 2011 11:46 p.m. ET

Having allowed five hits and three runs in just 1 1-3 innings, Kevin Jepsen seems to be fitting right in with the Los Angeles Angels' bullpen.
If the relievers had been able to hold leads, the Angels would be off to a 3-0 start. But they're 1-2 after the Kansas City Royals rallied against Jepsen for two runs in the eighth inning for a 5-4 victory Saturday.
''Right now Kevin, obviously, is not off to the start we were looking for,'' said manager Mike Scioscia. ''Kevin is important to us. We're going to have arms to get to the ninth inning, but it didn't happen today.''
The Royals trailed 4-3 in the eighth when they put runners on first and second with one out. Wilson Betemit hit a sharp grounder up the middle and shortstop Erick Aybar made a great diving stop and, on his knees, flipped the ball to second baseman Maicer Izturis for the force. But Izturis' throw to first was high, taking away a chance at an inning-ending double play. Matt Treanor's RBI single tied it 4-all and Chris Getz followed an RBI single, his third hit of the day.
''It makes me sick thinking of what could have been,'' Angels catcher Bobby Wilson said. ''Nobody feels worse than I do. You can't put a finger on one thing in that game. There were a lot of things we need to do that we didn't do. It's not just Jep in the eighth. There's a bunch of stuff we didn't do today.''
Three hits and two RBIs were not all Getz did in Kansas City's win.
The veteran second baseman also saved a run in the eighth with a great relay throw to the plate that cut down Alberto Callaspo, who was trying to score from second on a double by Aybar that first looked like it might be caught.
''By the time I got the ball, I saw he was just rounding third base. I threw it,'' Getz said. ''It was a decent throw but (catcher Matt) Treanor stayed in there and made a good play.''
Rookie Aaron Crow (1-0) pitched 1 2-3 innings for the victory, his first as a major leaguer. It was the third straight day the Angels bullpen had faltered.
Crow, from around Topeka, Kan., and a former Big 12 star at Missouri, has thrown three innings in this series and not allowed a run while striking out five.
''I've felt comfortable out there,'' Crow said. ''I had a couple of balls hit hard but I was fortunate they made a great play at the plate. I got pretty lucky out there. We played great defense today.''
The Angels loaded the bases with one out in the seventh but Crow came out of the bullpen and struck out Torii Hunter on a 96 mph fastball and got Vernon Wells to ground into a forceout.
''It was awesome,'' Crow said. ''It may not have looked like it, but I was nervous out there.''
Hunter, who also homered in the Angels' 4-2 victory on Thursday, hit a 3-1 pitch 437 feet over the fence in right off starter Kyle Davies for a 1-0 lead in the fourth.
With one out in the sixth, Bobby Abreu singled and Hunter walked and Wells hit an RBI single, making it 2-all. Callaspo lined an RBI single into right, bringing Kanekoa Texeira out of the bullpen.
Aybar hit a potential double-play grounder to shortstop Alcides Escobar but the throw to first was high as Wells scored the third run of the inning.
The Royals made it 4-3 with a weird sequence of pitches in the bottom of the sixth. Jeff Francoeur bailed out when Ervin Santana's pitch sailed right for his head, but the ball bounced off his bat for a foul. On the next delivery, Francoeur struck out but the ball sailed away from the plate and Billy Butler scored on the wild pitch.
Santana, coming off a season-best 17 wins in 2010, had given up only one hit and retired nine in a row until Francoeur and Betemit singled with one out in the fifth. After Treanor loaded the bases with a walk, Getz hit a liner that first baseman Howie Kendrick leaped high for but only managed to knock down.
One run scored, then Escobar grounded out, bringing home the second run.
Santana went 6 2-3 innings and gave up three runs on seven hits, with two walks and six strikeouts. Davies went 5 1-3 innings and allowed four runs on seven hits, with two walks and two strikeouts.
Callaspo doubled leading off the eighth but was cut down at the plate trying to score on a double by Aybar, who went to third on the throw home. But Crow worked out of trouble.
With two on and two out in the seventh, Hisanori Takahashi relieved Santana and got Alex Gordon on a called third strike.
NOTES: Following the game, the Royals staged an exhibition between their Triple-A and Double-A teams, showcasing some of the hot young prospects fans are eager to see in the big leagues. ... Kauffman Stadium has a new feature for the hearing impaired. Every announcement, including introduction of batters, appears on the ribbon board in left field.
---
---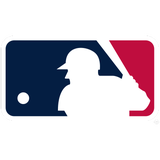 Get more from Major League Baseball
Follow your favorites to get information about games, news and more
---