Major League Baseball
Major League Baseball
Rough offseason — so far — for Boras
Published
Jan. 12, 2012 12:00 a.m. ET

Scott Boras owns The Market. It is his plaything. He understands how to bend, twist and manipulate The Market like no one else. Because of that, he is wealthy and powerful and one of the most successful agents in the history of North American professional sports.
Every year, Boras shows up at the November general managers' meetings with fresh ideas about ways to administer The Market a very lucrative butt-whipping. He says players of this caliber simply aren't available every year. He distributes glossy statistical binders to teams that don't yet realize how interested they will be. His critics roll their eyes. Usually, he proves them wrong.
This winter, The Market is winning.
The offseason is well into its third month, and the only guarantees of $50 million or more belong to Dan Lozano, Legacy Sports, Peter Greenberg, Bob Garber, CAA and ACES Sports Management.
So far, Boras, the Barrister of Newport Beach, has been shut out of the big money.
That will change when star first baseman Prince Fielder picks his new employer. It ain't over until the Big Guy signs. But it would be hard for Boras to argue that the winter of '11-'12 has gone according to his plan.
Ryan Madson is the most prominent Boras client to sign so far. He agreed with the Cincinnati Reds on a one-year deal worth a reported $8.5 million earlier this week.
Madson should have, at minimum, surpassed the three-year, $27 million contract Heath Bell received from the Marlins. Madson is three years younger, strikes out more batters and posted a lower ERA last year while pitching in a more hitter-friendly ballpark.
Boras contends Madson did receive an offer in excess of Bell's deal — four years and $44 million from the Philadelphia Phillies — in the early days of the free-agent period. Boras, in fact, believes the sides had reached a verbal agreement. The Phillies saw matters differently.
"There was never an agreement," general manager Ruben Amaro Jr. told me Thursday.
So, the Phillies signed Jonathan Papelbon for four years and $50 million, and Madson ended up with one-quarter of the cash he thought he was getting. That is a defeat for Boras, even if he's affixing an asterisk.
By alleging subterfuge, Boras is channeling his inner Michael Jordan: I've never lost a game. I just ran out of time.
Whatever.
If Boras wishes to remain the undisputed Hot Stove heavyweight champion, his next move needs to be a huge payday for Fielder. And since Boras never lets us see him sweat, it's impossible to know if he is (a) sorting through bazillion-dollar offers or (b) panicking.
The answer to that question constitutes the most fascinating story in baseball between now and when pitchers and catchers report. Yu Darvish will sign with the Texas Rangers or he won't. (I believe he will.) Cuban defector Yoenis Cespedes, not yet a formal free agent, went 0-for-3 with three strikeouts Thursday in a Dominican Winter League game.
And while Ryan Braun has two outcomes — suspension or no suspension — his (former) teammate, Fielder, stands before an array of potential avenues. Fielder's decision could shift the balance of power in the major leagues. A lot of important people have a big stake in where Fielder takes his hefty bat. His agent is near the top of that list.
Boras is intensely competitive, which must make him seethe at the notion that Lozano, his rival, could net a bigger contract for Pujols than he will for Fielder. Pujols signed with the Angels last month for $240 million over 10 years. Lozano also negotiated a favorable contract for Jimmy Rollins — with the Phillies, ironically — and a fair deal in St. Louis for Carlos Beltran, who fired Boras not long ago.
I have said and written for months that Fielder, who is four years younger than Pujols, deserves the larger contract. Unfortunately for Boras, I am not the billionaire owner of a professional baseball franchise.
For lucky free agents — CC Sabathia, Mark Teixeira and Cliff Lee, to name a few recent examples — the "right" teams are interested: the Yankees, Red Sox, Phillies and Angels, along with the Dodgers and Mets when they are not in the midst of ownership chaos.
The "right" teams are not interested in Fielder.
The Washington Nationals are showing interest, and many in the industry believe Fielder will sign there — as Jayson Werth, another Boras client, did last offseason. After that, the list consists of one "maybe" after another.
The Texas Rangers continue to downplay their chances of signing both Darvish and Fielder, although they are experts in managing expectations before shattering them. (Fielder could be the lineup bedrock once Josh Hamilton and Michael Young depart as free agents — after 2012 and 2013, respectively.)
The Toronto Blue Jays are opposed to deals of longer than five years, and it likely will take more than that for Fielder to choose a franchise that has rarely attracted US-born superstars over the past two decades.
The rebuilding Seattle Mariners and Baltimore Orioles are longshots unless they make Fielder record-setting offers. It is highly improbable Fielder would stick around Milwaukee on a short-term deal.
A great number of these complications are outside of Boras' control. He can't pick up Safeco Field and move it near Fielder's home in Orlando. And yet somehow I doubt Boras has received many morale-boosting phone calls from competing agents.
Reliever Francisco Rodriguez, who fired his agent at midseason to hire Boras, opted for salary arbitration with the Brewers after testing the market. Suffice it to say, Boras did not lure Rodriguez away from Wasserman Media Group with a promise to make sure he spent the 2012 season as John Axford's setup man.
As of this writing, Boras clients Edwin Jackson, Carlos Peña, Johnny Damon, Magglio Ordoñez, Xavier Nady and J.D. Drew are without jobs for 2012. Boras may find perfect homes and generous salaries for all of them. But on the insider's scorecard, Fielder's deal will matter more than all the others put together.
The Big Guy hit 38 home runs last season. Now it's his agent's turn.
---
---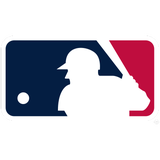 Get more from Major League Baseball
Follow your favorites to get information about games, news and more
---