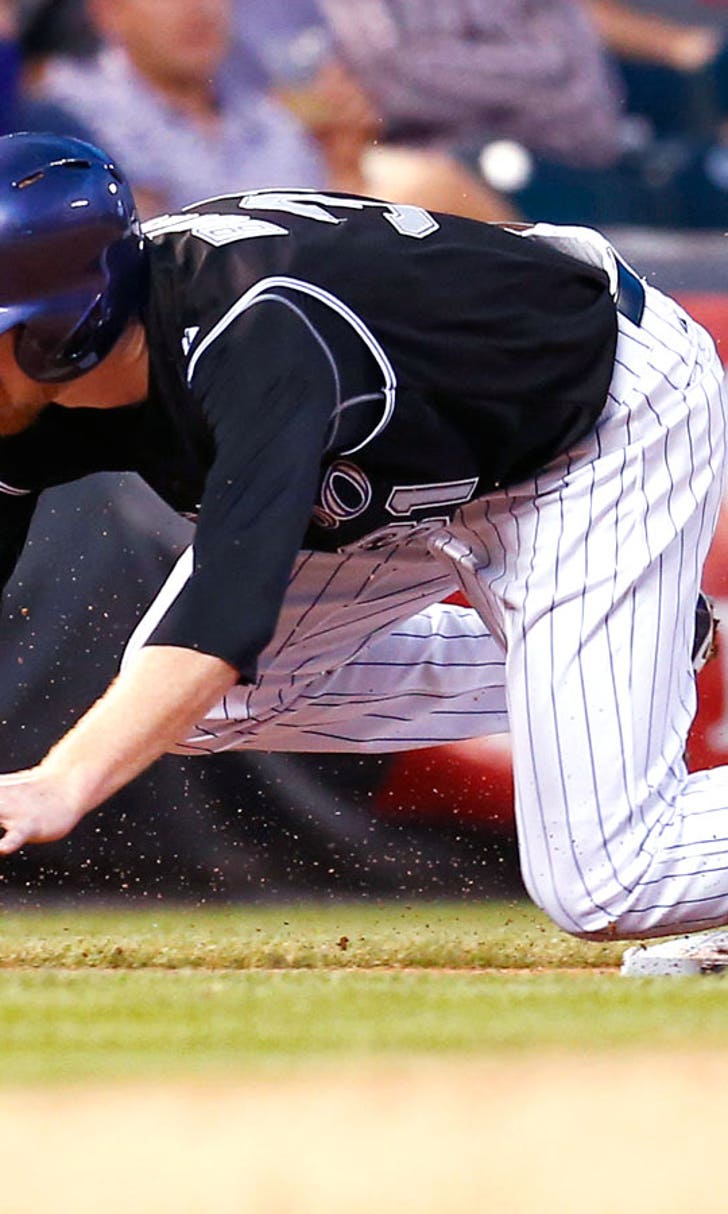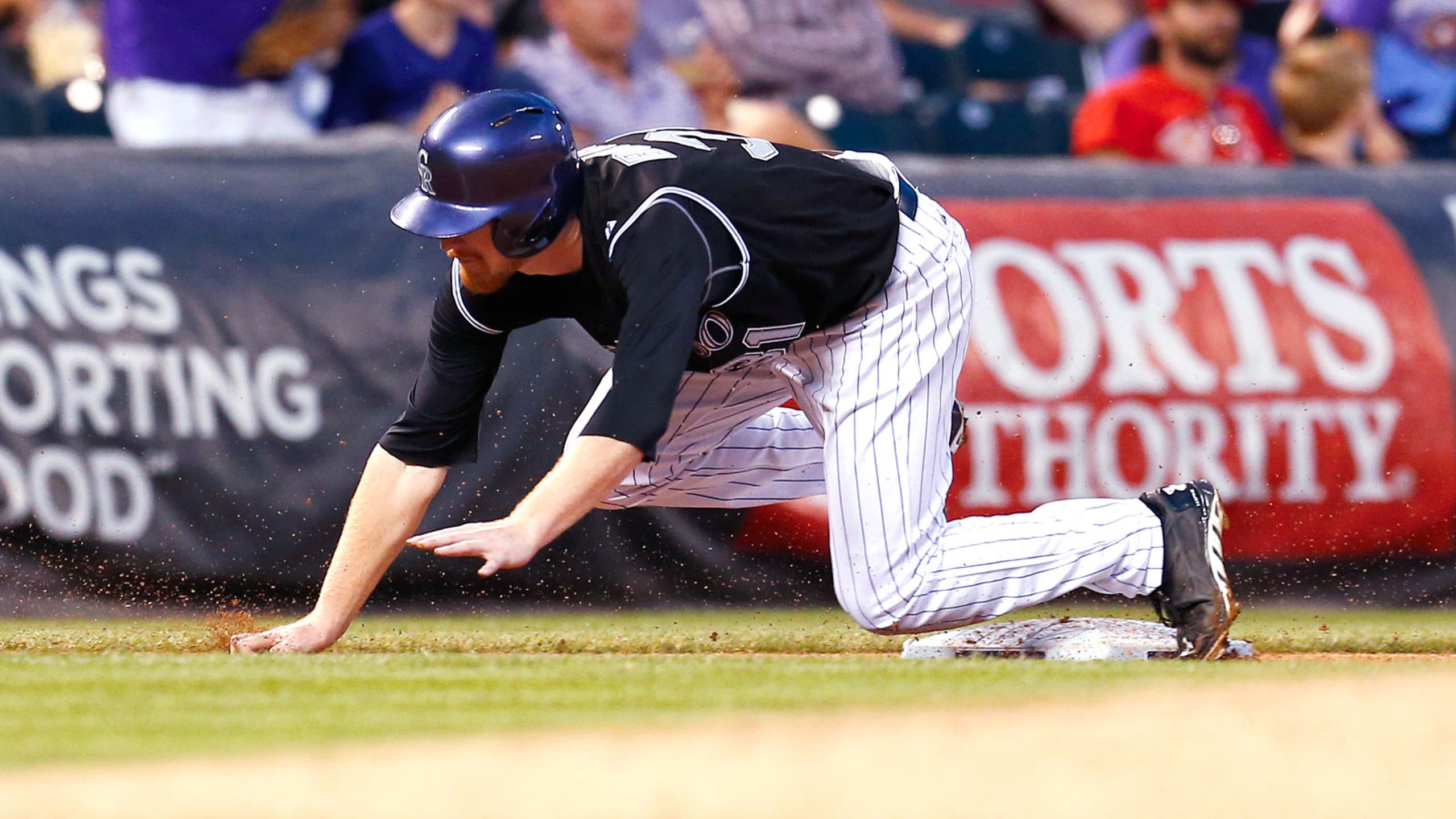 Rockies groundskeeper outlines Butler's comical falls on the base paths in chalk
BY foxsports • July 27, 2015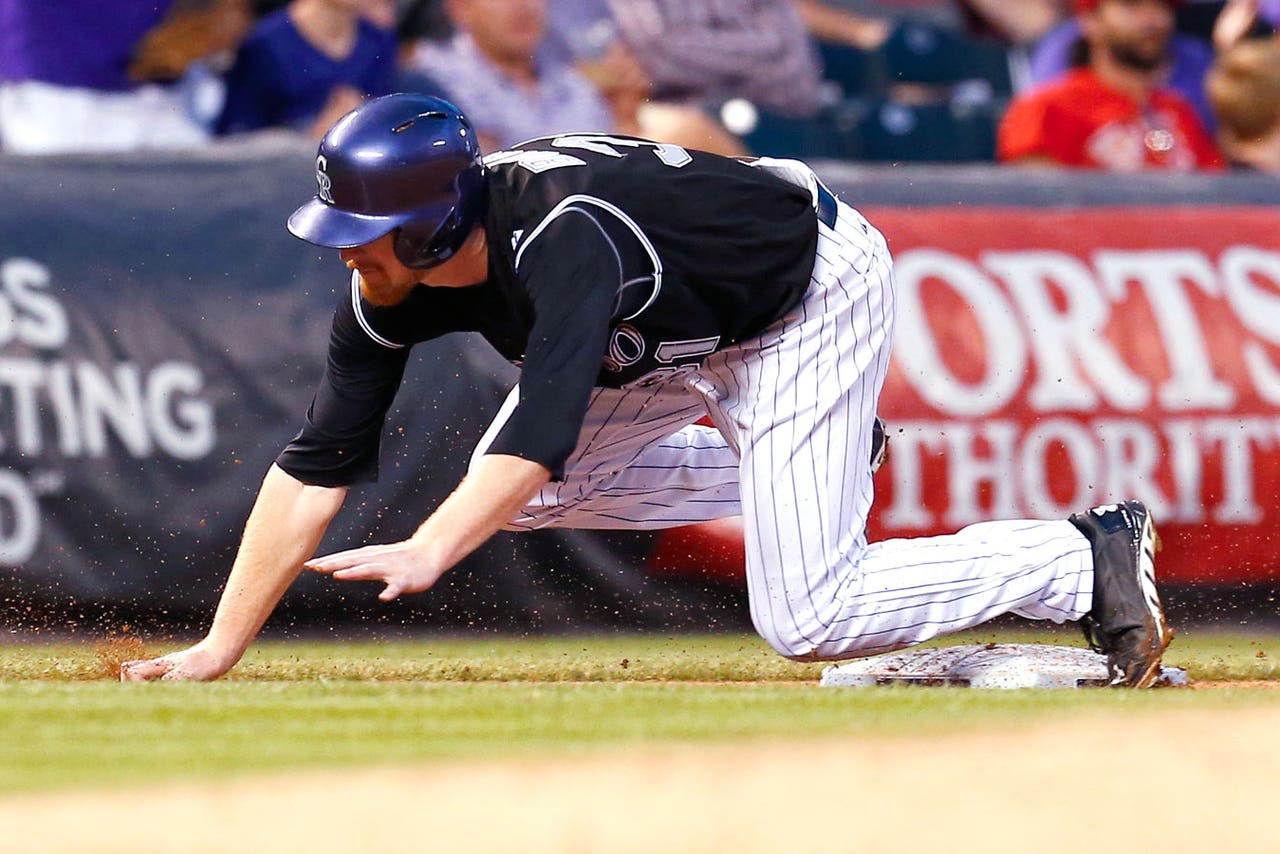 The Colorado Rockies had some fun with Eddie Butler after he tripped twice on the base paths on Saturday, and even the grounds crew got in on the fun.
In the fifth inning of the Rockies' 5-4 win over the Cincinnati Reds, Butler, who was making only the 15th start of his MLB career, was on second when DJ LeMahieu ripped a ball that bounced off the right-field wall.
Butler was poised to easily score on the play but tripped twice on his way to the plate, once while rounding third and another time as he was running down the third-base line.
The 24-year-old pitcher's gaffe cost the Rockies a run, as he was tagged out on a relay to the plate, but the team ended up winning the game despite his costly mistake.
"That was the big thing. We ended up winning the game, so we could have fun with it," Butler said.
The Rockies certainly had their share of fun with the incident.
One of Butler's teammates created a forensic outline of him in the clubhouse and a groundskeeper recreated his falls by outlining them in chalk on the base paths.
"We have a couple good pranksters here in the clubhouse," Butler said. " ... We had good fun with it last night, though."
Butler has remained a good sport through the mockery and knows that the best approach is to play along with the ridicule.
"Like guys were saying, you've just got to own it," Butler said. "It is what is. It happens. I got texts from my roommates back in college talking about the turf monster and the snipers and all that."
(h/t MLB.com)
---
---