Major League Baseball
Major League Baseball
Rockies 9, Cubs 5
Published
Apr. 17, 2011 9:58 p.m. ET

Ryan Dempster didn't factor in the decision for the Chicago Cubs Sunday. Still, he took responsibility for the loss.
Chicago's starter was long gone by the time the Colorado Rockies scored four runs in the eighth off Marcos Mateo to beat the Cubs 9-5.
After four starts, Dempster is 1-2 with a 6.84 ERA. He allowed four runs in the first, including Seth Smith's two-out, two run homer. Dempster allowed one run over his final four innings and the Cubs rallied to go ahead 5-4 in fourth against Alan Johnson, a 27-year-old rookie making his major league debut, but Dempster knew the Rockies would never have been in position to break out in the eighth if he were more effective.
''I've just got to do a better job of making pitches and getting people out,'' Dempster said. ''It's getting really old and really tired. I know they're professional hitters on the other side. You have to tip your cap to them sometimes, but when you throw the ball over the middle of the plate too much, you don't tip your cap to anybody. You look in the mirror and do a better job of that.''
Dempster has allowed at least four earned runs in each of his four starts, three of which have resulted in Cubs' losses. Cubs manager Mike Quade said he would be more concerned if he was seeing these results from a young pitcher rather than a veteran such as Dempster.
But Quade said of Dempster, ''He's still feeling his way. It's not the Demp we're accustomed to seeing, and I fully expect that we'll see that. His effort after the first inning was excellent. It seems like there's an inning. He isn't sharp overall. But he'll work that out.''
Mateo (0-1) had made five stright hitless appearances covering 4 1-3 innings before giving up an infield hit to Ryan Spilborghs and double to Jose Lopez, who broke an 0-for-18 skid. After Jose Morales and pinch-hitter Ty Wiggington each fanned, Dexter Fowler lashed a double to right-center to give the Rockies a 7-5 lead. Jonathan Herrera and Carlos Gonzalez, who had four hits, followed with RBI singles.
''The one thing that Matty couldn't do, because he made some good pitches, he couldn't finish somebody with a slider down and out of the strike zone and that's what he needed to do,'' Quade said. ''It's a quality slider, but he just couldn't quite get it down enough.''
The Cubs finished their road trip that included stops in Milwaukee and Houston 4-5 and are 7-8 overall. They have had one two-game winning streak and one two-game losing streak.
''We've got some things to clean up, for sure,'' Quade said. ''But as far as effort - our guys are playing and getting after it. I'm very optimistic about this club getting better.''
Johnson was touched for five runs on six hits in four innings and threw 93 pitches. He started because of a rainout Tuesday at New York, which necessiated Johnson starting Sunday. Rafael Betancourt (1-0), the fourth of five Rockies pitchers, entered in the eighth and picked up the win, retiring the two batters he faced.
The Rockies overcame the loss of a key part of their offense when Smith was lifted in the top of the fifth inning because of tightness in his left groin. He hit a two-run homer and doubled and scored before being replaced by Spilborghs. He is day to day.
The Cubs went ahead 5-4 in the fourth after Geovany Soto walked, was sacrificed to second and then scored on Starlin Castro's two-out double off Johnson. The game was tied again in the bottom of the fourth when Smith scored from third on a groundout by Jose Morales after doubling to start the inning.
Soto's RBI single in the second pulled Chicago to 4-2. The Cubs evened the score 4-all when Aramis Ramirez delivered a run-scoring single and Darwin Barney came home on second baseman Herrera's errant throw to first while trying to complete a double play.
Carlos Gonzalez, whose four hits in a game matched a career high, started the Rockies' first-ininng rally with a run-scoring double and Smith followed an RBI single by Todd Helton with a home run that sailed into the bleachers behind the center field fence. It was the fifth homer allowed this season by Dempster, who has pitched 25 innings.
''I pride myself in giving us a chance to win, and I've pitched four ballgames and not given us a good chance to win one of them,'' Dempster said. ''That's how I look at it. I'm proud of the fact that I gave up four in the first inning and after that gave up one soft run, but still it's not good enough. I'm a better pitcher than that. I can sit here and talk about it until I'm blue in my face. I'm going to stop talking about it and just go out there and be about it and get people out.''
NOTES: A day after returning to the starting lineup and getting his second hit of the season in 24 at-bats, slumping Rockies third baseman Ian Stewart was out of the lineup again Sunday because of his poor batting record (0 for 8) against Dempster. ... Dempster fanned Johnson in the fourth for his fourth strikeout of the game, pushing his career total to 1,600. ... A year ago to the day, Ubaldo Jimenez threw the first no-hitter in Rockies' history against the Atlanta Braves at Turner Field. Jimenez (right thumb) is set to make his second start this season when he returns from the disabled list on Tuesday against San Francisco. ... In going 4-for-5 on Saturday, Starlin Castro at 21 years, 24 days old is the youngest player in the majors. He became the first Cubs player to get four hits, including a home run, in a game, before his 22nd birthday since Ron Santo did it twice in 1961. Castro went 3-for-4, scored twice and drove in a run Sunday.
---
---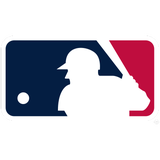 Get more from Major League Baseball
Follow your favorites to get information about games, news and more
---