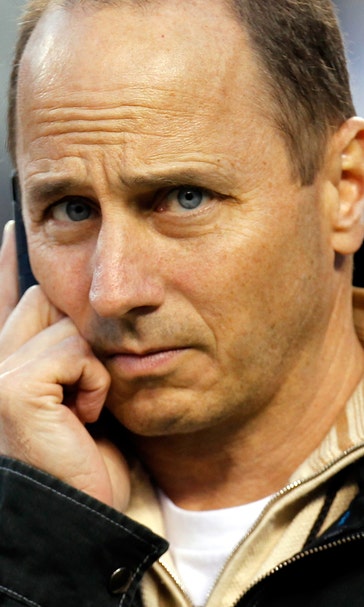 Reports: Cashman expected to get extension from Yankees
September 5, 2014

The New York Yankees have had an up-and-down year, but it appears as though it won't cost general manager Brian Cashman his job.
The Yankees are expected to offer Cashman, whose three-year, $9 million deal expires in October, an extension at the end of the season, according to multiple reports.
"There hasn't been any discussions yet,'' a source told New York Newsday. "But he's done a good job.''
Cashman has served as the team's GM since 1998, helping the team win four World Series titles. But the Yankees have struggled the past couple of seasons and are in danger of missing the playoffs in back-to-back years for the first time since 1992-93.
The Yankees have been hamstrung by lucrative deals to aging, injury-prone players. CC Sabathia, who made just eight starts this year before suffering a season-ending knee injury, and Mark Teixeira, who has missed parts of the past three years, have underperformed in recent years. Carlos Beltran, 37, signed to a three-year, $45 million deal in the offseason, also has failed to live up to expectations.
---
---