Major League Baseball
Major League Baseball
Report: David Ortiz tired of 'drama'
Published
Jun. 21, 2012 1:00 a.m. ET

David Ortiz is sick of the drama.
First, the Red Sox designated hitter dealt with the aftermath of the chicken and beer escapades that plagued the team in September. Nine months later, Ortiz was forced to defend himself after an ESPN report surfaced calling the clubhouse "toxic."
As a result of the constant commotion in recent months, Ortiz lashed out at reporters on Thursday and expressed his displeasure with the turmoil.
"It's becoming to be the [expletive] hole it used to be," Ortiz said. "Look around. Playing here used to be so much fun. Now, every day is something new — not related to baseball. [Reporters] need to leave us alone, play ball and do what we know how to do.
"I'm just tired of dealing with the drama here. This is baseball, man. It seems like everything that goes on around here is like one of those Congress decisions that will affect the whole nation. It ain't like that, man, this is baseball. We're supposed to have fun, to have our performance out there at the highest level. Every day is something new, some drama, some more [expletive]. I'm tired of that, man."
When asked if he was still having fun in Boston, Ortiz shook his head. At 36, the slugger's performance this season doesn't reflect his frustrations, considering he's blasted 18 home runs and 49 RBI while batting .313.
But Ortiz's aggravation stems from the offseason, when the Red Sox didn't offer him a multi-year contract. Instead, the team and Ortiz came to terms on a one-year, $14.58 million deal and didn't give him the long-term security that he desired.
At this point, the 36-year-old isn't sure if he'd like to return to the Red Sox once his contract expires.
"I don't know," Ortiz said. "I'll think about it."
During his 10 years in Boston, Ortiz has played an integral role in leading the Red Sox to two World Series championships — in 2004 and 2007. He's cemented himself as one of the top designated hitters in baseball, hitting 396 career homers and 1,315 RBI.
This season, he's continued to lead by example. As the team sputtered through a slump in May, Ortiz organized a team meeting to unify the Red Sox. Amid the talk of clubhouse division, Ortiz believes reporters drum up all the drama.
"We have 25 guys who care just as much as I care about playing ball here and providing winning ballgames," Ortiz said. "It seems like every day there's something new about players. People need to just leave us alone and let us play ball.
"Too much [stuff] man. Too much [stuff]."
And it's making Ortiz reach his boiling point.
---
---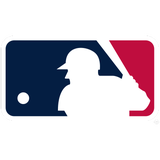 Get more from Major League Baseball
Follow your favorites to get information about games, news and more
---